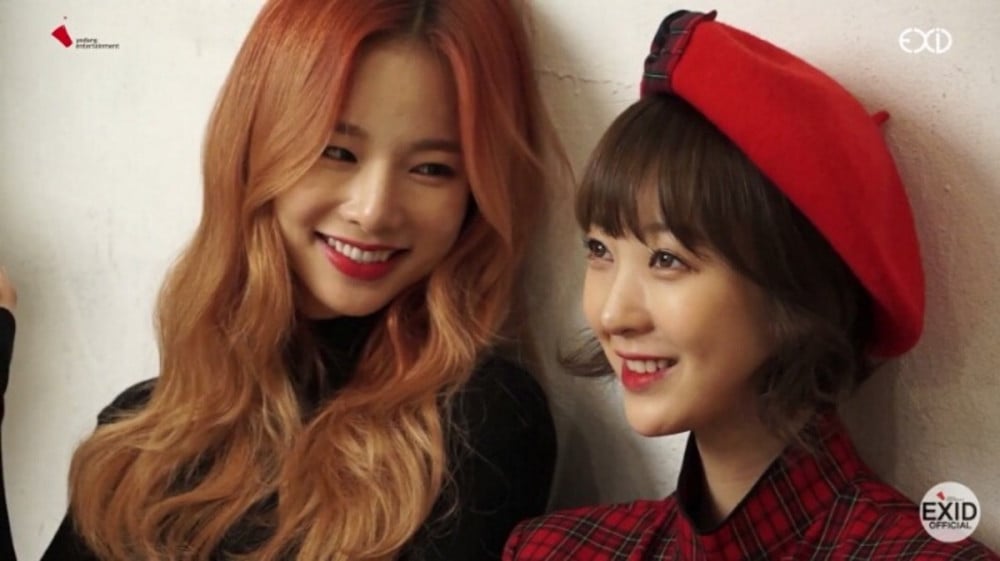 EXID's Solji revealed she once called the police because of Hyerin.

On the October 5th episode of 'Weekly Idol', Solji told viewers the story behind why she called the police because of Hyerin. The EXID leader shared, "After drinking with Hyerin at a restaurant, we continued to drink at my place. I then called a driver for her, so she left. I thought she had gone home safely."

She continued, "The driver then called me. He said he was here, but she wasn't there. I told him it'd been 10 minutes since she left. I went out to the car, but I couldn't find her. She was nowhere. I was really scared. I yelled out, 'Hyerin!' I kept looking for her." Solji then said she called the police to tell them her friend had gone missing, and she requested they come to check the CCTV, which they checked together.

After seeing the CCTV, Solji saw Hyerin had ignored the driver and taken a taxi home. Hyerin then shared, "I woke up the next day, and police officers were in front of my house. They said Solji called the police. If I didn't open the door, they were going to break in. Fortunately, I opened the door and tried to remember what happened. I left my phone at her place. I tried to go back, but I couldn't remember where it was. I forgot the unit number."

In other news, EXID recently made their long-awaited comeback with "Fire".