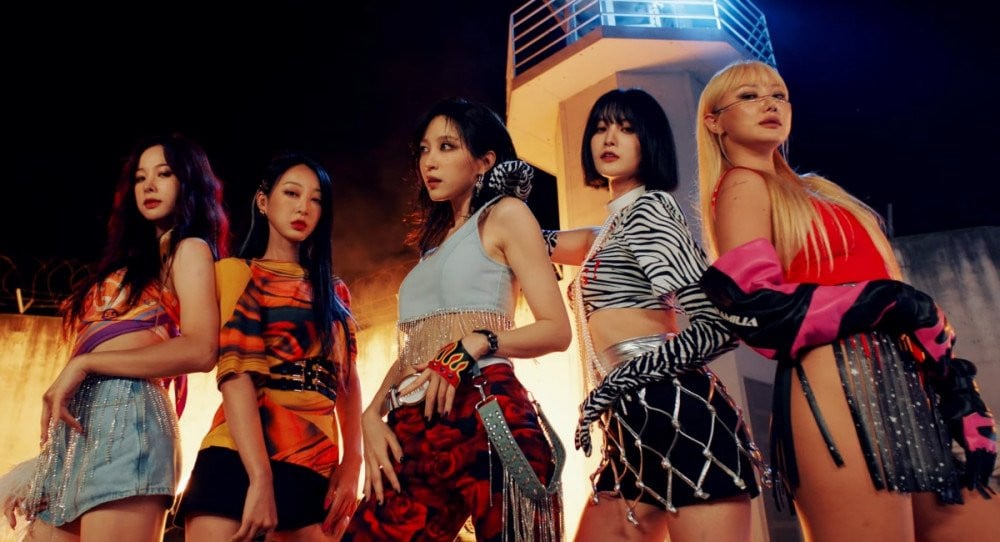 EXID has set a new personal best with their recently released album.
On September 29, EXID made their long-awaited comeback with the group's 10th-anniversary album 'X' featuring the title track "Fire." On the same day, it was reported that 'X' recorded nearly 10,000 copies sold on its release.
According to the data released by Hanteo, 'X' recorded 16,626 album sales during the first week, setting a new record for the group.
With this, 'X' has become EXID's highest-selling album, breaking not just their first-day sales, but also the group's first-week sales. The record was previously held by their fifth mini-album 'We,' which had a little over 12,000 in its first week on Hanteo.
In addition, 'X' debuted at No. 14 on this week's Circle album chart (formerly Gaon chart) with 16,649 units sold, surpassing a total of 150,000 sales on the chart with all their albums.
Congratulations to EXID!