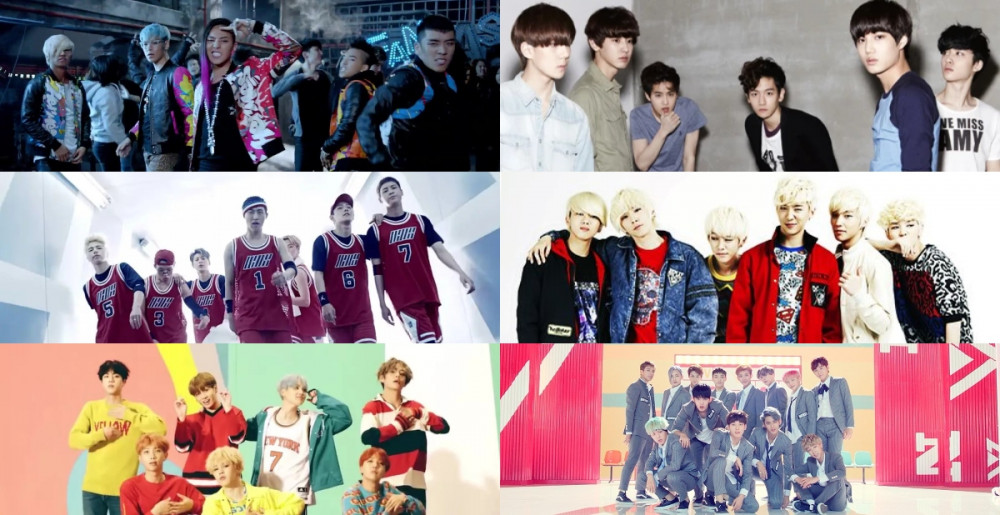 With girl groups being all the rage in 2022, what was the peak year for boy groups in K-pop?
The current year of 2022 has been filled with excitement over new debuted girl groups, as well as previously debuted girl group hitting a new peak in their careers. Some newly debuted girl groups that caught the attention of fans all around the world include LE SSERAFIM, NewJeans, CLASS:y, Kep1er, NMIXX, VIVIZ, and many more. Some of the previously debuted girl groups who received a tremendous amount of love this year for their songs include IVE, (G)I-DLE, Red Velvet, TWICE, BLACKPINK, ITZY, and more.

However, with most of the spotlight being placed on girl groups this year, some netizens discussed what they think was the peak year for boy groups in the K-pop industry.
Here are some of the years mentioned by netizens, including some of the hottest boy groups at that time!
Year: 2012
1. EXO
2. B.A.P
3. NU'EST
4. Big Bang
Year: 2015

1. iKon

2. DAY6
3. N.Flying
4. MONSTA X
5. Seventeen
6. Big Bang

Year: 2017
1. The Rose
2. Wanna One
3. BTS
4. WINNER
What do you think was the peak year for K-pop boy groups?