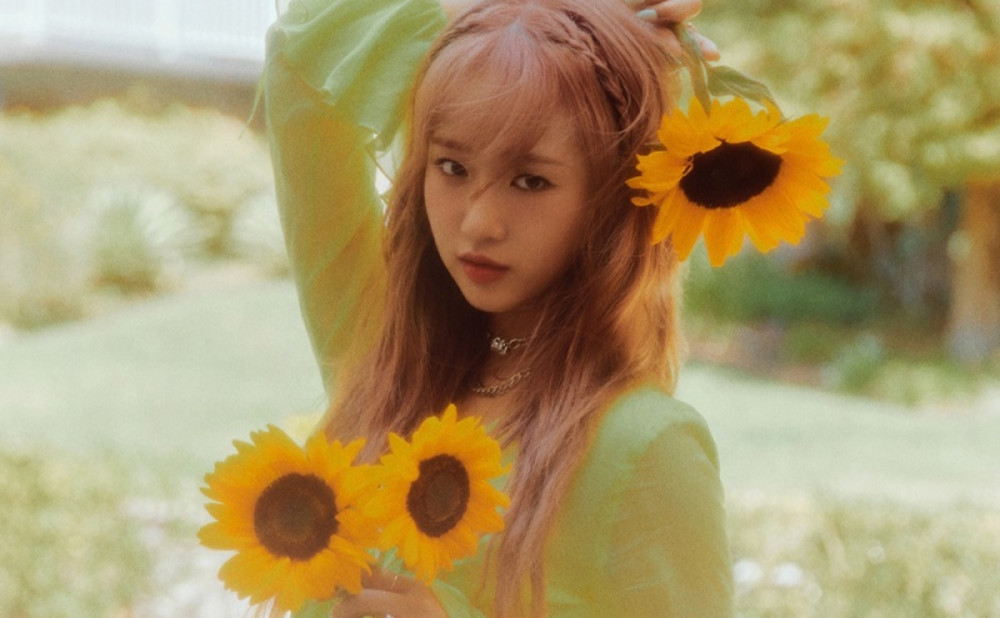 Weki Meki's Choi Yoo Jung transformed into a "human sunflower".
On September 1 KST, Choi Yoo Jung unveiled the first concept photo for her upcoming 1st single album 'Sunflower'. In the photo, Choi Yoo Jung looked into the camera with a dreamy gaze, holding a sunflower in both hands. Wearing a yellow flower-patterned skirt and green chiffonshirt, Choi Yoo Jung exuded a bright charm that harmonized with the warm sunlight. According to the scheduler image released earlier, Choi Yoo Jung will be releasing a total of four different concept photos for 'Sunflower'. Thus, the first concept photo raised excitement for the three additional concept photos that will be released in the coming days.

'Sunflower' is an album that expresses Choi Yoo Jung's passionate love for her dream and her fans, just as a sunflower consistently faces the sun. Choi Yoo Jung participated in writing the lyrics for the titel track "Sunflower", "Tip Tip Toes", and "OWL", raising anticipation for "Choi Yoo Jung's music".
Meanwhile, Choi Yoo Jung's 'Sunflower' will be released through various music platforms on September 14 at 6PM KST.