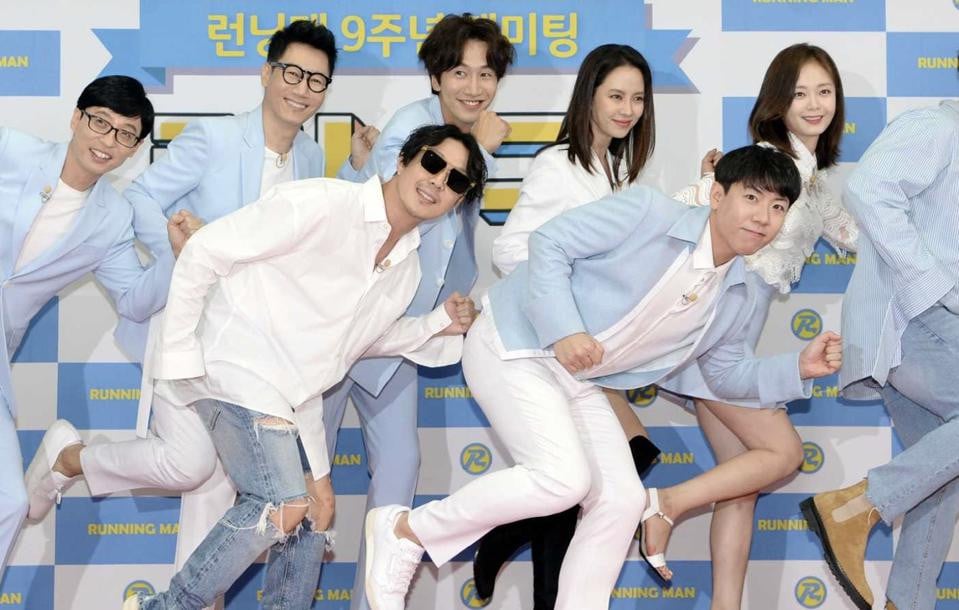 Do you have a lot of time since it's the summertime? Are you a big fan of Korean entertainment? Don't worry, as we have you covered with the variety shows that are worth binge-watching!

Variety shows in South Korea are always a great time to not only kill time but be prepared to have a lot of laughter and entertainment while doing so. Celebrities star in these shows and have been providing quality entertainment for Koreans and non-Koreans alike for many, many years. Today, we'll be covering some variety shows that you can definitely binge-watch! Go through this list and see which one is the perfect one for you, and choose your favorite show! We'll include some famous clips from the show so you can also get some references before watching the show. Without further ado -- let's check out the list below!
Infinity Challenge (Starring Yoo Jae Suk, Park Myung Soo, Haha & More)
Infinity Challenge is one of the most popular variety shows that has aired for over ten years. Just like the name -- the crew takes on new challenges (some are unthinkable), showing their journey along the way. With emcee Yoo Jae Suk, this show is bound to be one you will like!
Hyori's Bed & Breakfast (Starring Lee Hyori & Lee Sang Soon)
Ever wondered what superstar Lee Hyori's life is like on Jeju Island? Watch both seasons of this excellent healing show where Lee Hyori and her husband open up their house as a mini-hotel and allow guests to stay over!
New Journey to the West (Starring Kang Ho Dong, Lee Soo Keun, Kyuhyun & More)
If you were a big fan of 1 Night 2 Days, you need to check this out. Airing in a seasonal format, this show impresses viewers with its simple yet hilarious games every season!
Amazing Saturday (Starring Shin Dong Yeob, Boom, Taeyeon, Park Na Rae & More)
If you're a huge fan of k-pop, then this show is for you. By taking on music quizzes, this show explores the hidden mysteries of k-pop.
Heart Signal
If you are a huge fan of dating shows, then Heart Signal is the show for you. This show explores new potential relationships and will get your love cells pumping!

Youth Over Flowers
Youth Over Flowers is a season-formatted variety program that shows male youth celebrities and their adventures on overseas trips.
Running Man (Starring Yoo Jae Suk, Kim Jong Kook, Ji Suk Jin, Song Jihyo & More)
Running Man is currently the longest-airing variety show on South Korean television. Watch the crew take on new challenges and games every week while, of course... running!
Crime Scene (Starring Jun Hyun Moo, Park Ji Yoon & More)
If you like solving mysteries and crime scenes, make sure to check out Crime Scene! Based on true murder stories, this is one that will get your brain rolling.
Youn's Kitchen (Starring Yoon Yeo Jung, Jung Yoo Mi, Lee Seo Jin & Shin Goo)
Youn's Kitchen is a heartwarming and healing variety show where they run their own Korean restaurant overseas.

What did you think of this list? Do any of these shows look enticing to you? If you've been on Netflix too long, it may be worth checking out these fun variety shows as well. What is your favorite Korean variety show? Any show that we missed? Let us know in the comments below!