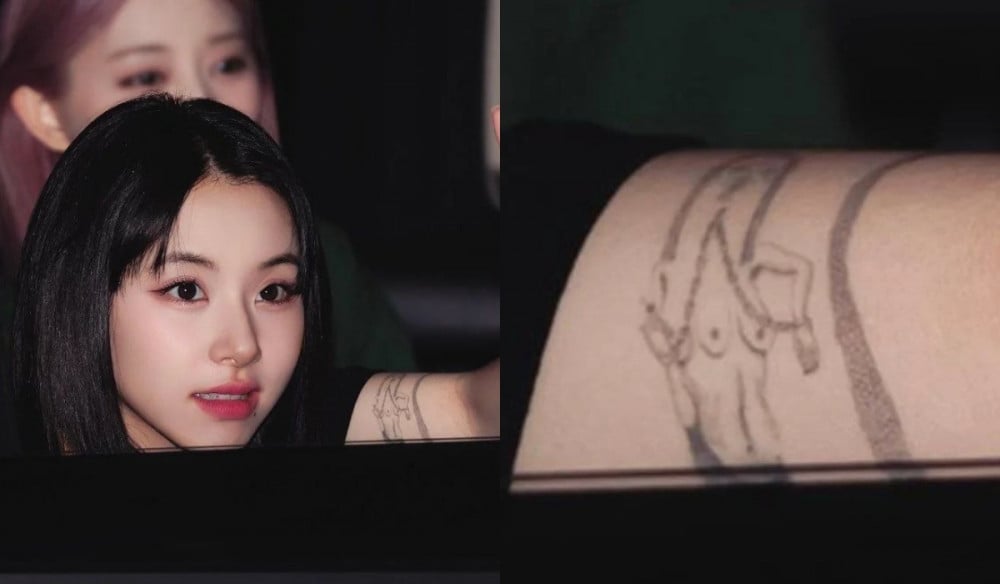 The tattoo of TWICE's Chaeyoung is garnering attention online.

On September 4th, a post on a popular online community claiming to reveal Chaeyoung's unseen tattoo caught netizens' eyes. The post shared a picture of Chaeyoung waving to her fans. While doing so, her inner upper arm was exposed, revealing her tattoo there reportedly for the first time.
It was said she got this tattoo last year, however, this is the first time this tattoo was revealed up close. Regardless, Chaeyoung's tattoo caught many netizens' attention as over 900 comments were made under this single post.
Some of the comments are: "Chaeyoung's tattoos really go well with her vibes. I like them all."
"Not my cup of tea, but to each her own."
"Reminds me of BTS Jungkook."
"Her body, her choice. But as a fan, it's a shame that she has styling restrictions on air."
"Looks cool to me."
"I like how unique her tattoos are."

Meanwhile, TWICE recently returned with 'BETWEEN 1&2'.