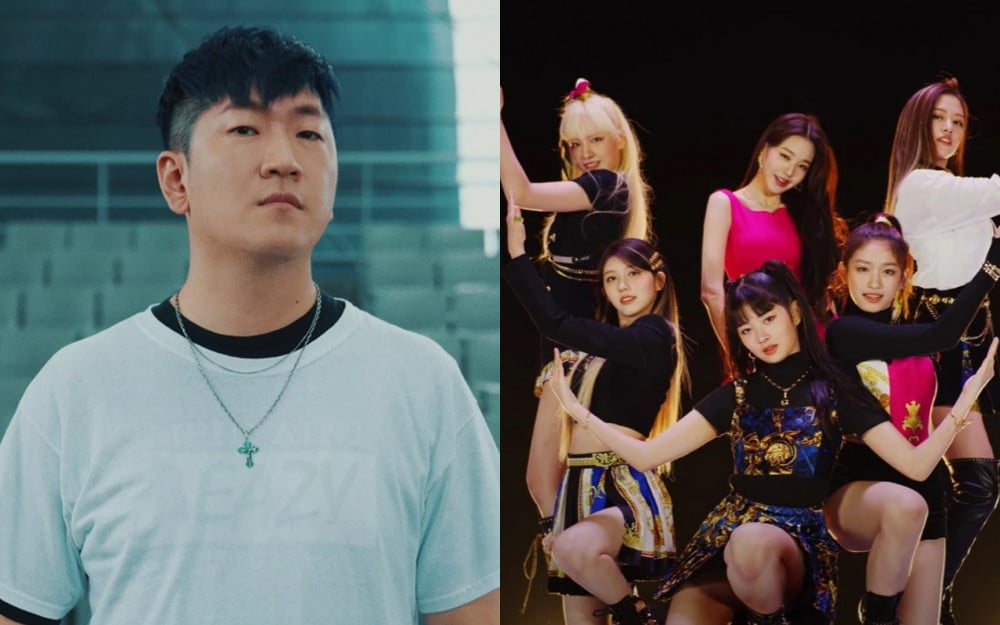 Top K-pop producer Ryan Jhun sat down with OK POP!! YouTube channel and shared some of the behind-the-scenes stories about the hit K-pop songs that he has produced over the years.
In fact, many of the songs that Ryan Jhun produced landed in the top rankings on the Circle Chart (formerly known as the Gaon Chart). One of the songs that were a big hit is IVE's debut track, "ELEVEN."
During the interview, Ryan Jhun revealed that Starship Entertainment's CEO was not too happy with the song being IVE's debut song and nitpicked a lot. Ryan Jhun further elaborated, "The key was a bit high and I was concerned how they (IVE) would be able to pull it off. Apparently, everyone had doubts because it was their debut song after all."
The producer added, "I didn't have the members' data, but they eventually pulled it off. The part where they sang 'My heart was so colorful' is explosive. We mixed the songs and were mind-blown while listening to the song." Ryan Jhun continued to praise the members of IVE and explained, "Wonyoung has improved a lot. It's not just that she's only got taller but her voice is getting better too. All members did well on their own portion. Yujin did a great job with her part. She was the support behind the team."
After hearing that Starship Entertainment's CEO was not fully satisfied with "ELEVEN," fans expressed how shocked they were since they loved the song. Many fans and netizens commented, "I really love this song, it's the best out of the three," "Wonyoung's part is killer," "Starship Entertainment really needs to give the producer an award," "I really loved the lyrics and directing of the song," "This song fit so well with the vocals of IVE," "As soon as I heard the song, I knew this was the one," "I really liked 'ELEVEN' because it didn't sound like a Starship song, lol," "This was the best song for their debut," "I wonder what song CEO Kim Si Dae was pushing for," "This song was so shocking to me because I liked it so much," "I really liked that 'ELEVEN' set the image for IVE," "Good thing they didn't listen to the CEO," and "What? I liked 'ELEVEN' the best from their debut album."