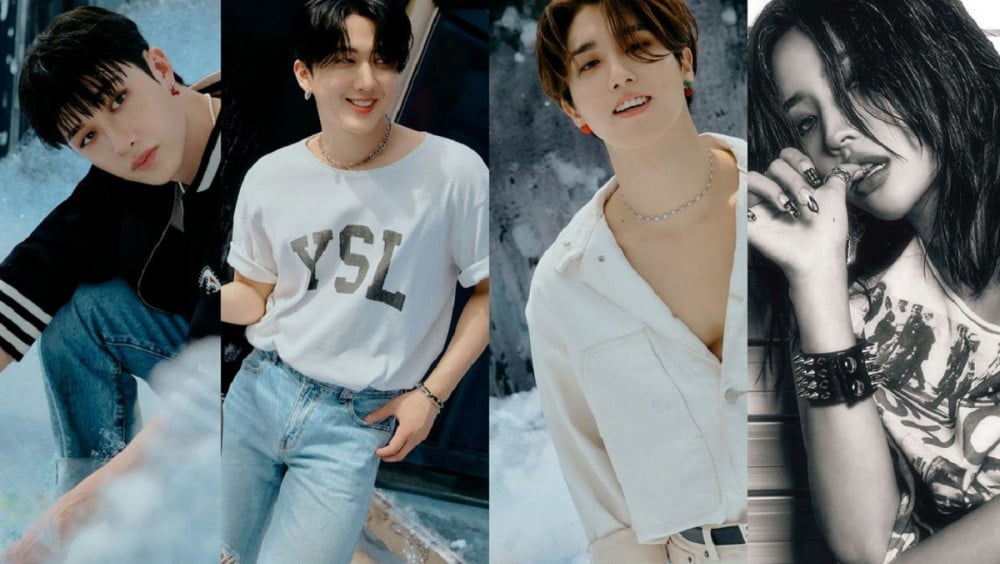 Netizens are reflecting on current idols with the most copyrights.
On an online community forum, netizens talked about the list of 4th-generation idols with the highest number of copyrighted songs. The list, which was updated in January of 2022, contained members from Stray Kids, ATEEZ, (G)I-DLE, ONEWE, ONEUS, and AB6IX.
Netizens noticed that Stray Kids were the only members with at least 100 songs. Furthermore, netizens pointed out that Soyeon was the only female idol on the list, confirming her influential status as a producer.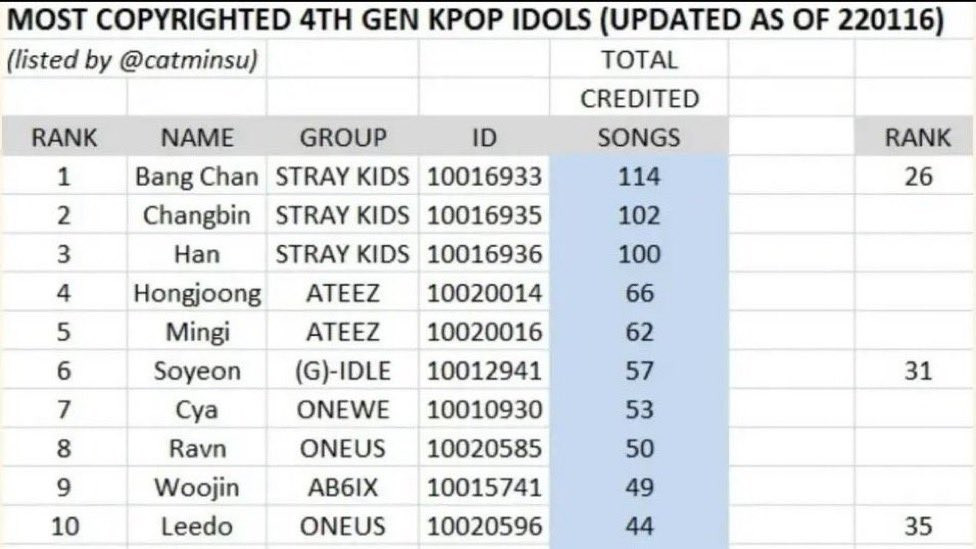 Some reactions include:
"3RACHA is zzang...they are the best"
"3RACHA!!"
"Zzangteez"
"Hongjoong and Mingi!"
"Love how Soyeon debuted with her own production"

"Yay Changbin"
"Of course it's 3RACHA"
"Soyeon is a steady songwriter"
"Soyeon is at the top as the only female producer even when counting the 3rd gen"
"I wonder how much money all this amounts to"
Who are your favorite 4th-gen idols with copyrights?