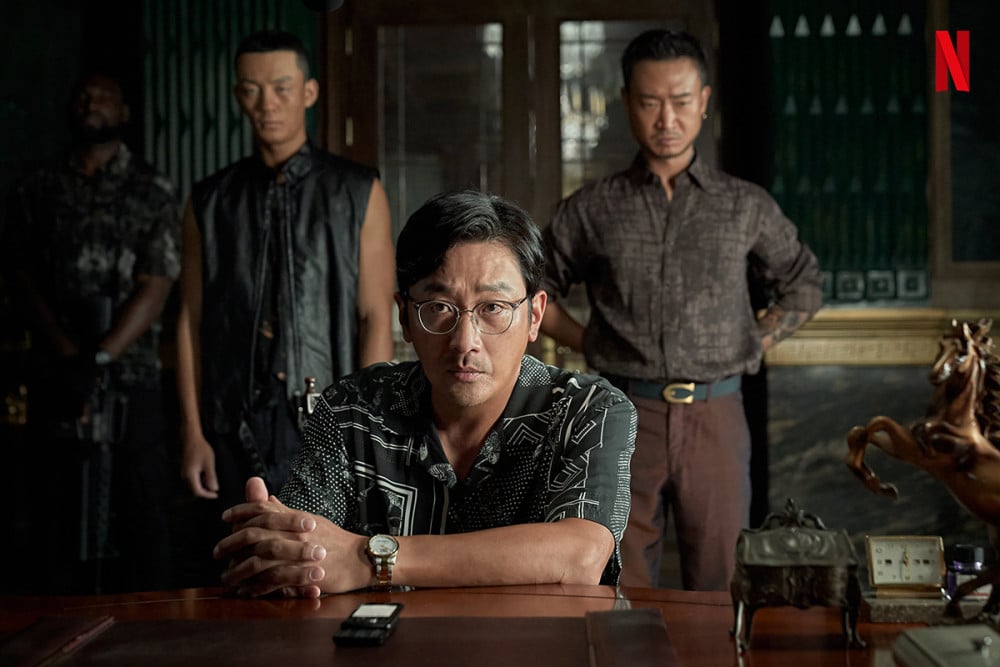 On September 9, the Netflix-original K-crime/action series 'Narco-Saints' starring Hwang Jung Min, Ha Jung Woo, Park Hae Soo, Yoo Yun Suk and more was released worldwide.
The series tells the story of a civilian who is framed as an illegal drug dealer in a foreign country, the Republic of Suriname. Ha Jung Woo returns to the small-screen as Kang In Goo, an ordinary businessman who ends up in jail thanks to the ploys of a Korean pastor named Jeon Yo Han (played by Hwang Jung Min), the real drug dealer who hid cocaine in crates containing Kang In Goo's spot skate.
While in jail, Kang In Goo is approached by an intelligence agent with an offer - to go undercover inside Jeon Yo Han's drug empire.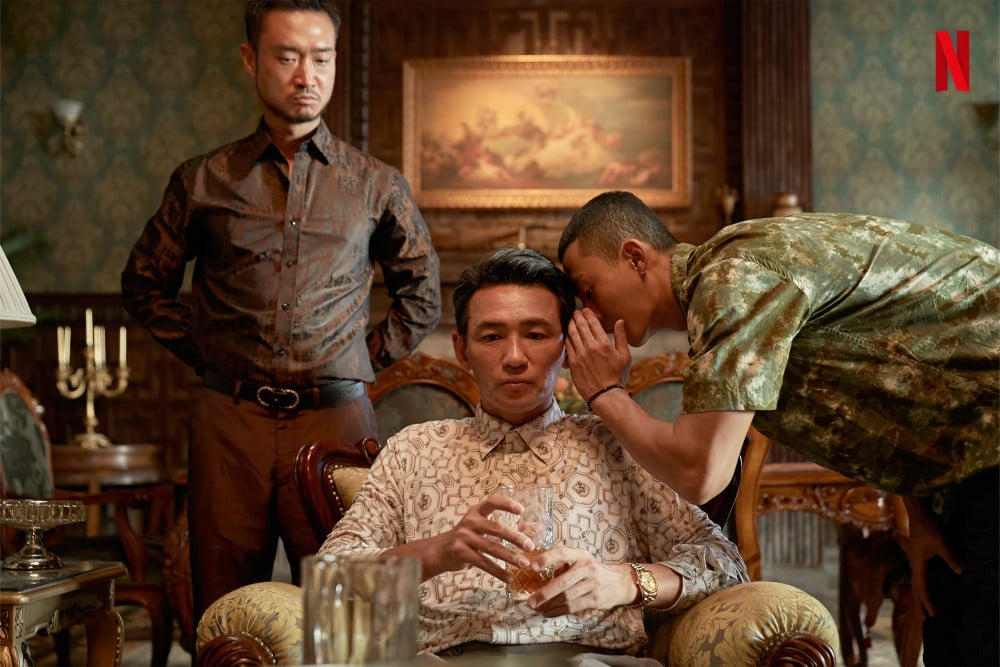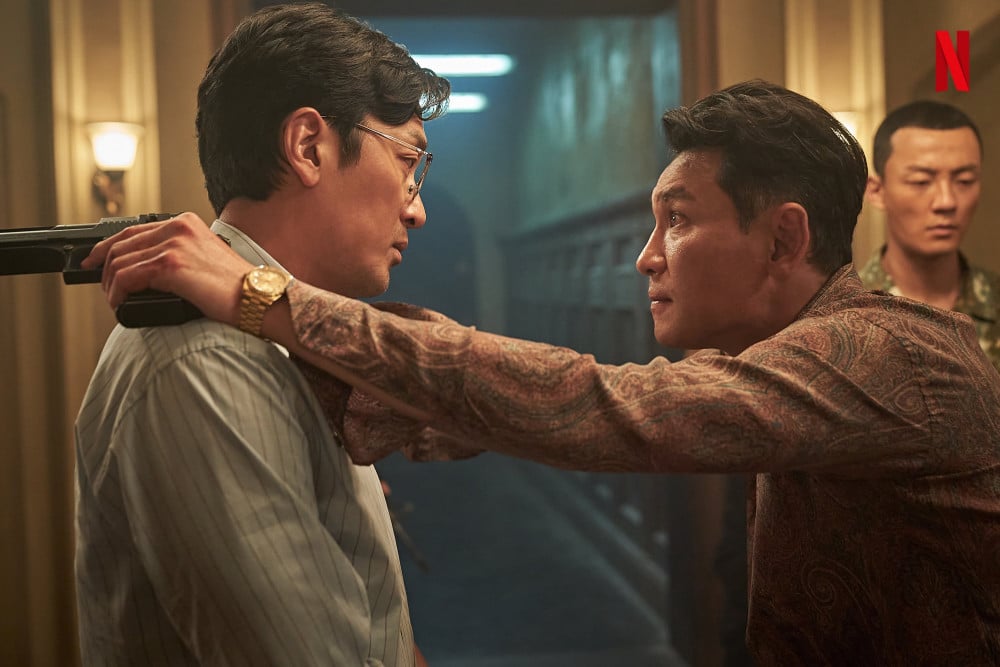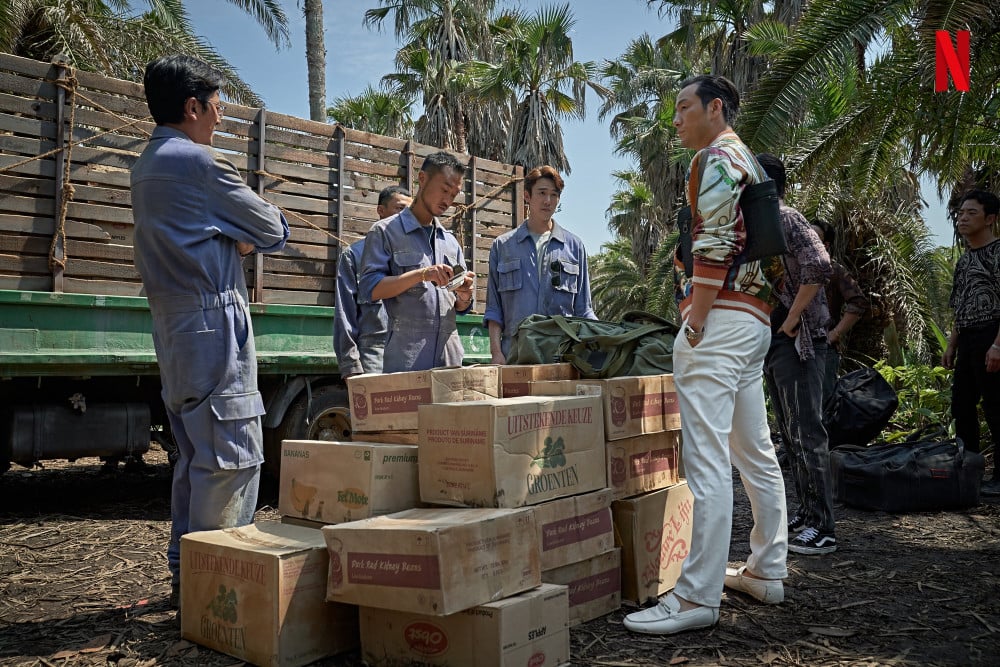 The news of Ha Jung Woo's return is being met with mixed reactions due to the irony of the situation.
Previously in 2020, Ha Jung Woo was fined 30,000,000 (~ $22,000 USD) after being found guilty of illegally administering the drug propofol at a cosmetic surgery clinic. The actor is said to have administered the drug on 19 occasions from January through September of 2019, and even made his clinic reservations using his brother's name. It was also found that the actor's medical assessment documents were fabricated 9 times.

Now, for his first streaming platform series in approximately 2 years after a brief hiatus, Ha Jung Woo will take on the role of a man who goes undercover inside an illegal drug empire to capture the organization's boss.
Some netizens are reacting with comments like,
"Why would I watch a drama about drugs starring a druggie."
"So apparently if you want to be recognized as an actor you have to commit some crime."
"I don't want to see Ha Jung Woo."
"Did they cast Ha Jung Woo on purpose? Now that's comedy."
"Ha Jung Woo is one thing, the whole cast is so redundant..."
"Ha Jung Woo in a drama about illegal drugs... wow."
"Ha Jung Woo is resuming activities already? He's so shameless."
"Did it really have to be Ha Jung Woo?"
"He basically had no hiatus. Even though he did something illegal, he still gets to do whatever he wants."
However, others said,
"It's pretty good."
"I finished it already. Every time an episode ended I just got really curious over what happens next kekekekeke."

"This is worth binge-watching over the Chuseok holidays."
"I binged this whole thing. The actors were classic."
"I only watched it because of Park Hae Soo, but the production quality was high."
"It was so good, 7 hours just disappeared. Director Yoon Jong Bin needs to keep doing the genre he's good at."
"It's suspenseful and dramatic. Don't watch it with your family though."
"Some parts are a little dry, but the actors are all no joke."

Have you watched Netflix's new K-drama series 'Narco-Saints'?