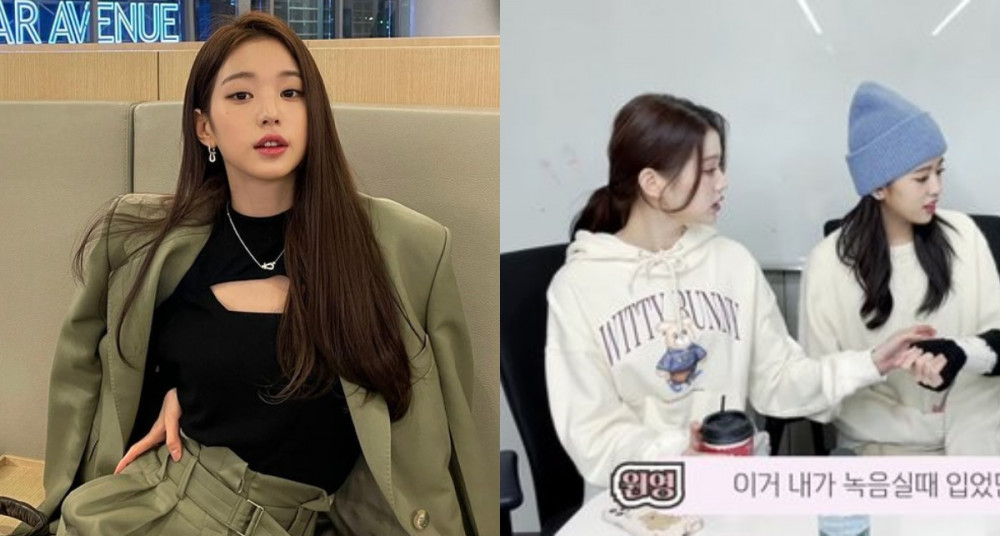 Netizens were divided on Wonyoung's actions toward fellow member Leeseo in IVE's recent V Live broadcast.

On September 26 KST, one netizen created a post on an online community forum titled, "What do you think of the ongoing controversy regarding IVE's V Live?" Here, the netizen included several screenshots of IVE's recent V Live broadcast, where Wonyoung was seen asking Leeseo about her shirt.

After seeing Leeseo's shirt, Wonyoung suddenly made a remark that Leeseo's shirt looked similar to the one she had worn during a music recording. Then, Wonyoung asked Leeseo if she had bought the shirt herself, suddenly reaching toward Leeseo to check the tag of her shirt. The incident ended only after Wonyoung and Yujin confirmed that Leeseo was not wearing the same shirt. Upon seeing this, many netizens expressed their discomfort regarding Wonyoung's actions.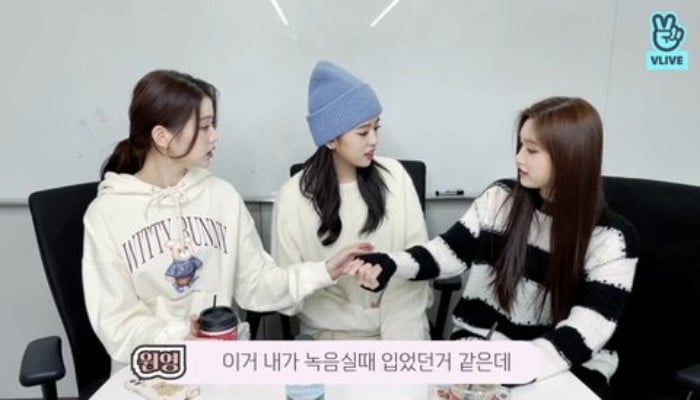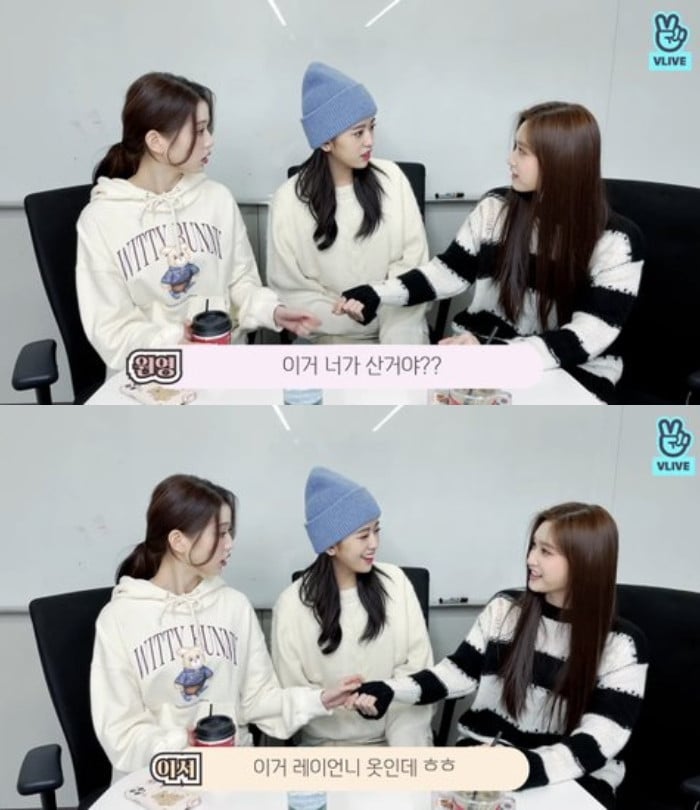 Wonyoung: "I think I wore that when I was recording [for the album]."

Wonyoung: "Did you buy this?"

Leeseo: "This is [actually] Rei unnie's clothes. Haha."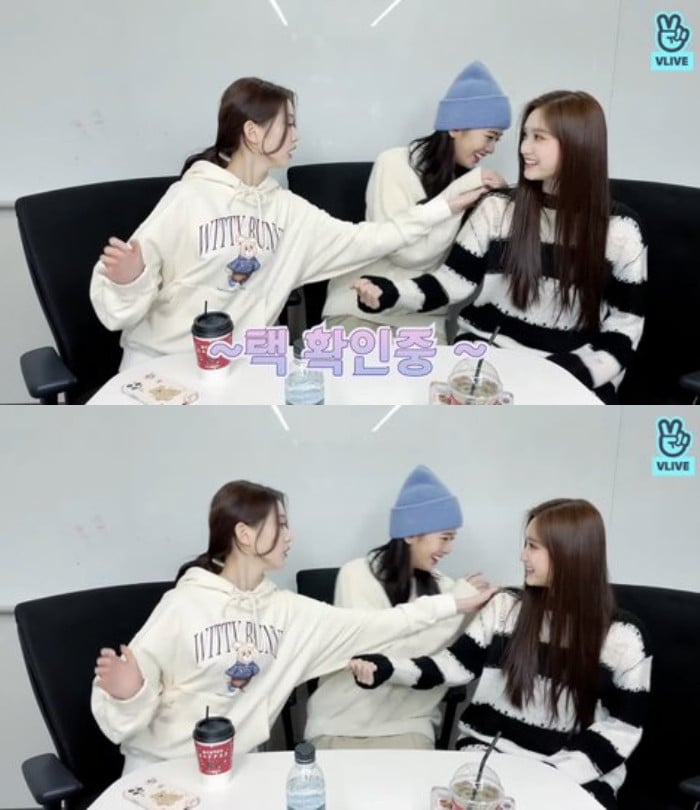 Wonyoung: (Confirms [Leeseo's] shirt tag)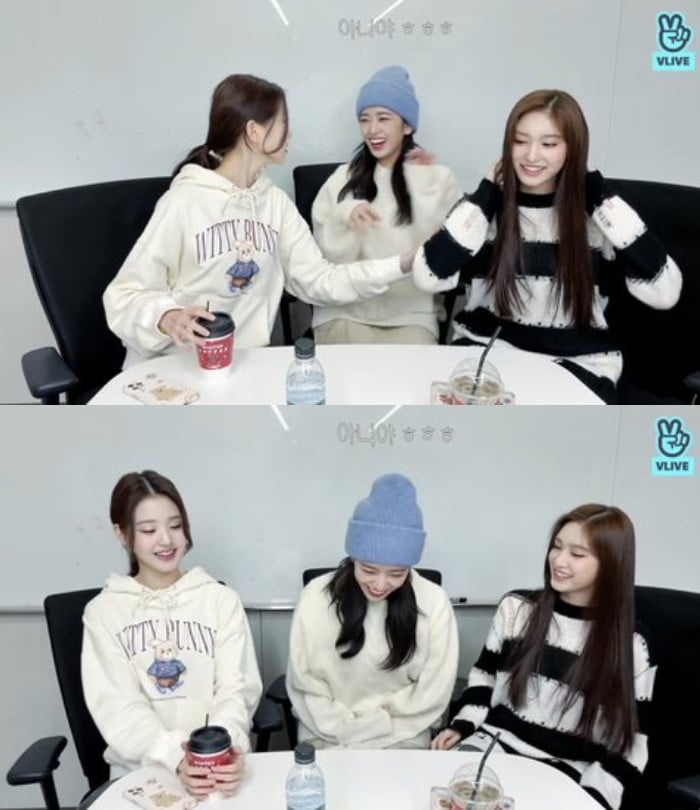 Yujin: "It's not [the same shirt]."


Wonyoung's shirt during her recording: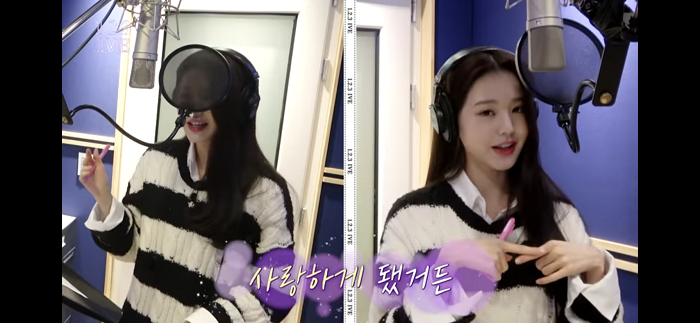 Netizens commented:
"I think this was a bit severe. Look at Leeseo's facial expression."

"I don't think her action is something to get this much hate over. But that doesn't mean it was entirely right righter. If she was curious about the shirt, she could have confirmed it after the live broadcast was over."

"This wouldn't have been that bad if she had confirmed the shirt after the camera was turned off."

"But did she really have to confirm the tag while they were on V Live? Even saying 'did you buy it yourself?', which may make [Leeseo] embarrassed."



Other netizens commented:

"I think Wonyoung was just trying to advertise because she's the model for KIRSH."

"It's okay for her to confirm the tag if the shirt looks the same. Lolll. It wasn't even Leeseo's shirt. If you live all together, you naturally end up all sharing clothes."

"It's not rude. They just confirmed that they have two different shirts. Fans were curious whether it was from the brand KIRSH because they saw [Wonyoung] wear it during recording and saw Leeseo wearing a similar shirt."
"Why are people always attacking Wonyoung?"