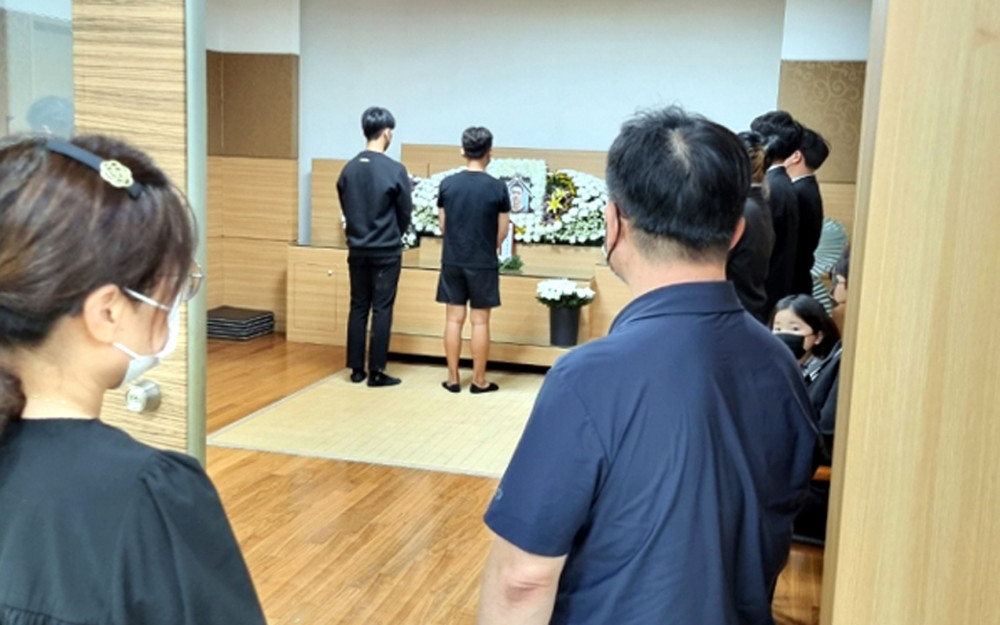 "Mom, thank you for raising me."
These are the last words left by the middle school student Kim (age 15), who went missing after going to the basement parking lot with his mother (age 51) to move their family car. At the time, the middle school student went down to the basement parking lot with his mother but was not able to return.
His mother was rescued at around 9:40 PM on September 6 after hanging on to a pipe installed in the ceiling of the parking lot filled with muddy water for over 14 hours. She is the second and last survivor of the nine missing residents who were trapped in the flooded basement parking lot in Pohang, Gyeongbuk.
On September 7, Kim's father explained the situation to the media outlet Kukmin Ilbo at a hospital and expressed his grief. He explained that Kim and his mother went down to the apartment's basement parking lot to move the car because of Typhoon Hinnamnor, but the flash flood water instantly filled up the lot. The mother was unable to open the door from inside the car, but her son, who was outside the vehicle, managed to open a car window and was able to get his mother out.
In the urgent situation, his mother sent her son out first to go with the other residents and said to Kim, "You have to live alone (now)." The mother was afraid that she would be a burden to others because she had weak shoulders and could not swim, so she decided to stay behind.
The middle school student's last words to his mother were, "Mom, thank you for raising me," and then disappeared. Later that night, Kim was found dead in the basement parking lot, unable to escape the water.
Kim's father cried, "I am relieved that, at least, my wife is safe but she is mentally unstable, she is having a very difficult time." Kim's friend Choi shared, "I texted him saying let's hang out in the morning when the rain stops, but I didn't get a response so I am very sad."
On September 7, a funeral was prepared at the Pohang Medical Center for the victims of the underground parking lot flooding.
Two people in total were rescued alive from the basement parking lot flooding, and seven were found dead. Seven individuals were initially reported missing, but two more were added to the list. All the victims killed in this flooded parking lot were found outside of their cars.