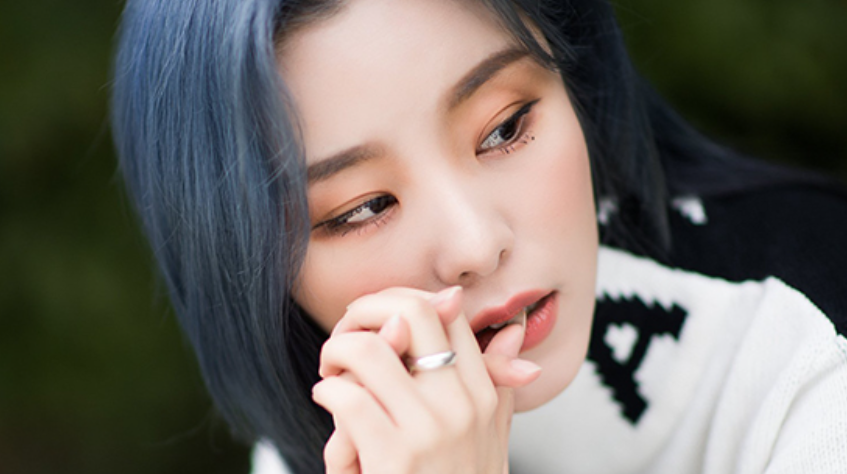 After sustaining an eye injury during the Incheon Airport Sky Concert Kpop Concert due to firework dust getting into the singer's eyes while performing with her MAMAMOO members. On the 25th of September, a day after the singer received medical care for her injuries. The vocalist reached out to fans concerning her health condition via FanCafe.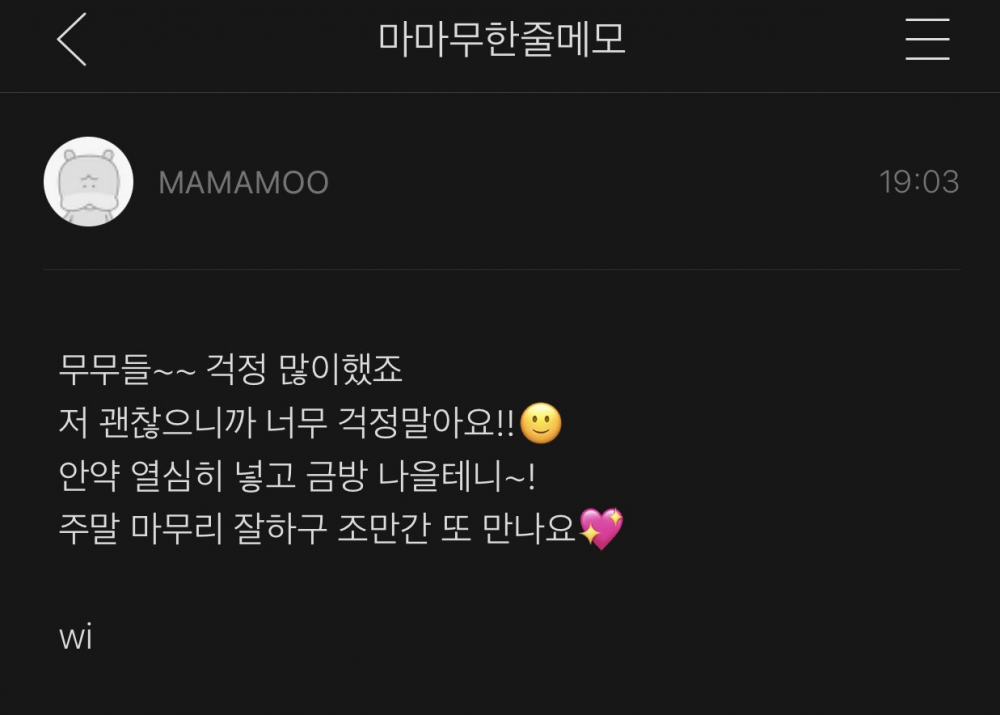 Much to the relief of worried fans, Wheein clarified that she is doing much better and has been following the doctor's orders regarding taking care of her eye injury and resting well. Even going so far as to ask moomoos not to worry too much about her health. She was likely hinting at the fact that the singer was aware that after the incident, fans trended worldwide their wishes for the singer to be well for several hours.


Although, nothing has yet to be clarified in regards to the singer's upcoming schedules with MAMAMOO regarding festival performances, as well as solo appearances. Fans are relieved that the singer seems to be resting well and hopefully will have a speedy recovery without any lasting damage. As well as waiting for the Incheon Airport Sky Concert Kpop Concert organizers to issue a public statement and apology to the singer about her injuries sustained while performing on stage.
GET WELL SOON, WHEEIN!