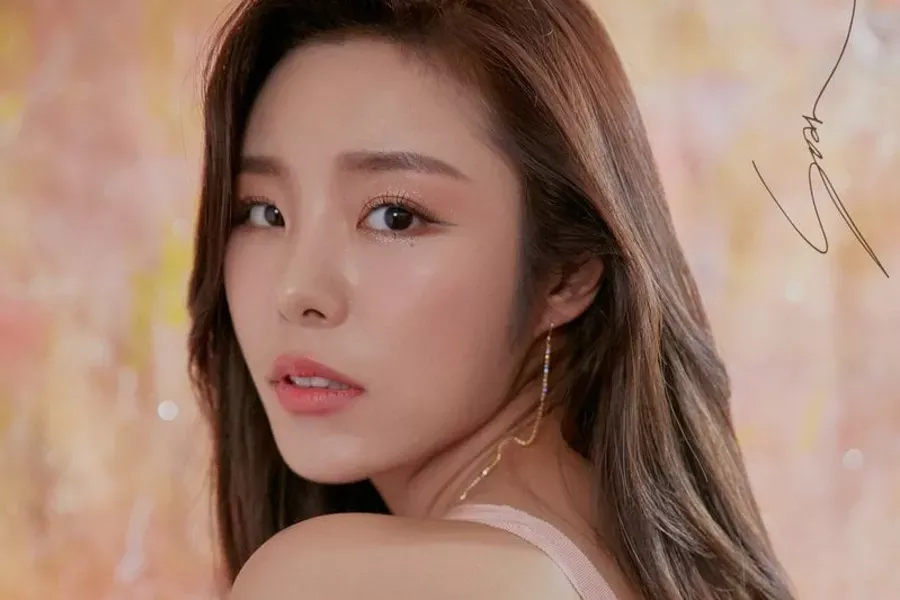 On the 24th of September, during MAMAMOO's performance at the Incheon Airport Sky Concert Kpop Concert, Whee In was unable to finish her performance with the group due to firework dust getting into the singer's eyes. Fans are worried and wish the singer a speedy recovery.

As noted by many fans during the groups opening performance of "Starry Night," the fireworks were set off really close to the performers. Leading Whee In to immediately leave the stage for what fans suspect was medical attention. Her group mates HwaSa and Moonbyul immediately clarified to the crowd that the group will continue the performance as 3 due to Whee In's eye issues.
.
Whee In's management company for solo activities, theL1ve, updated the fans on a Vlive post that after the event, Whee In immediately visited the hospital after the accident at Sky Festival and was diagnosed with a wound in the cornea. Currently, the idol is receiving treatment, and any changes in her upcoming schedules will be posted in the future.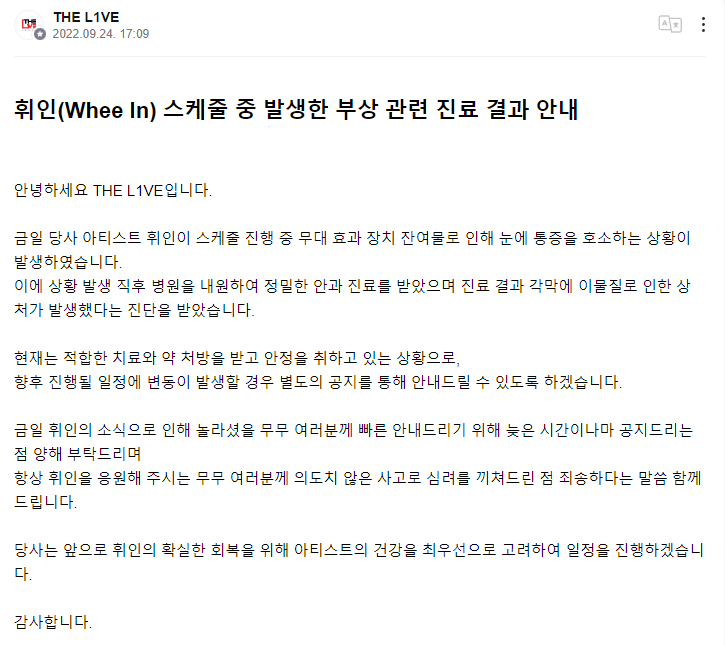 Get well soon, WHEE IN!