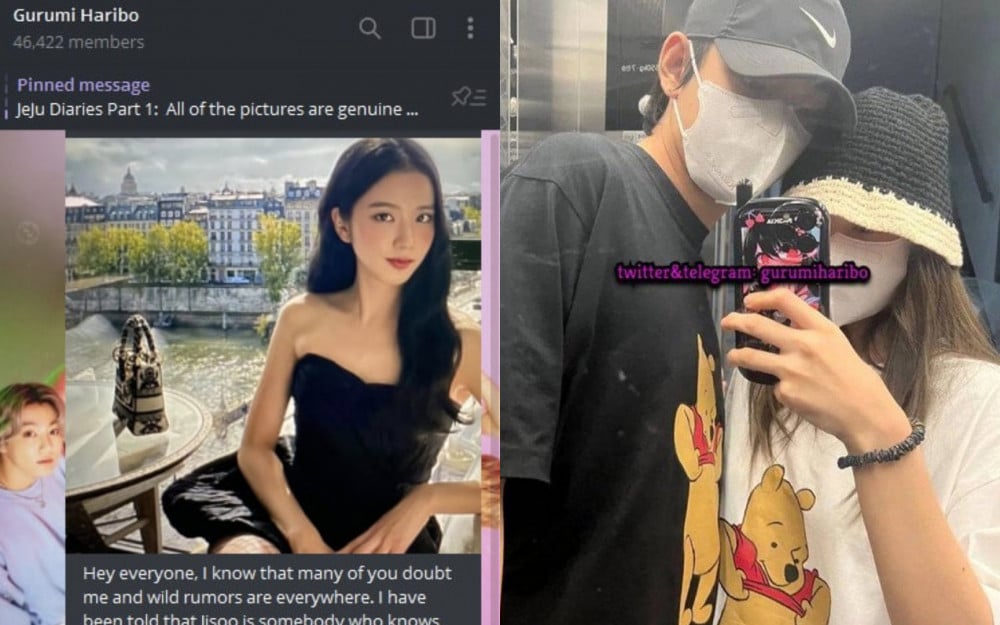 The dating rumors between V and Jennie continue to be in the limelight as the leaker consistently releases new content and photos.
Recently, the leaker, who goes by the username Gurumi Haribo uploaded new content on the Telegram chatroom, which is leading many K-netizens to believe that the leaker could be a YG employee or has a connection to one.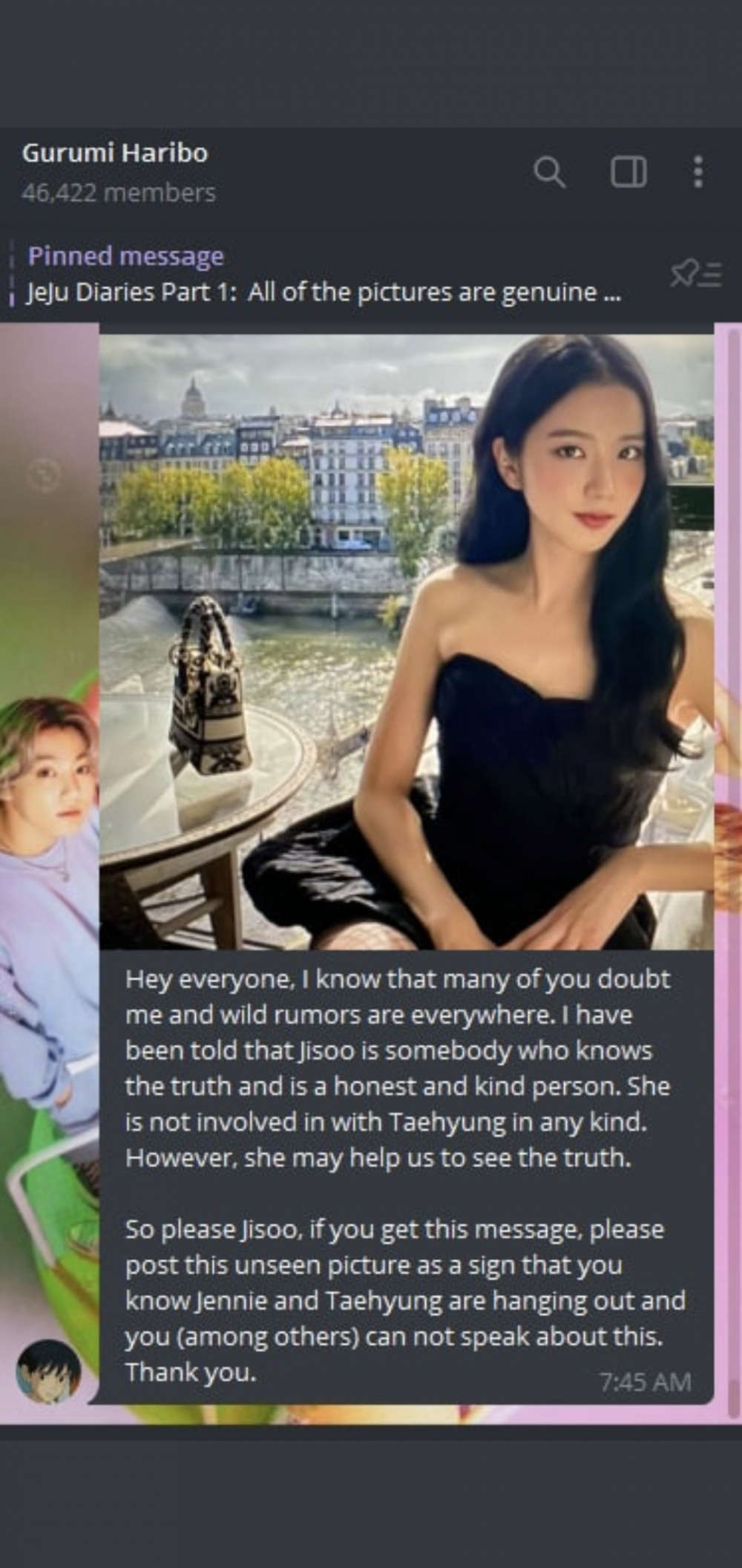 On the Telegram chatroom, Gurumi Haribo posted an unseen photo of Jisoo in Paris with an excerpt explaining that everything they have claimed is true. As proof, the leaker asked Jisoo to upload the same unseen photo.
A few hours after, the same photo was posted on Jisoo's Instagram.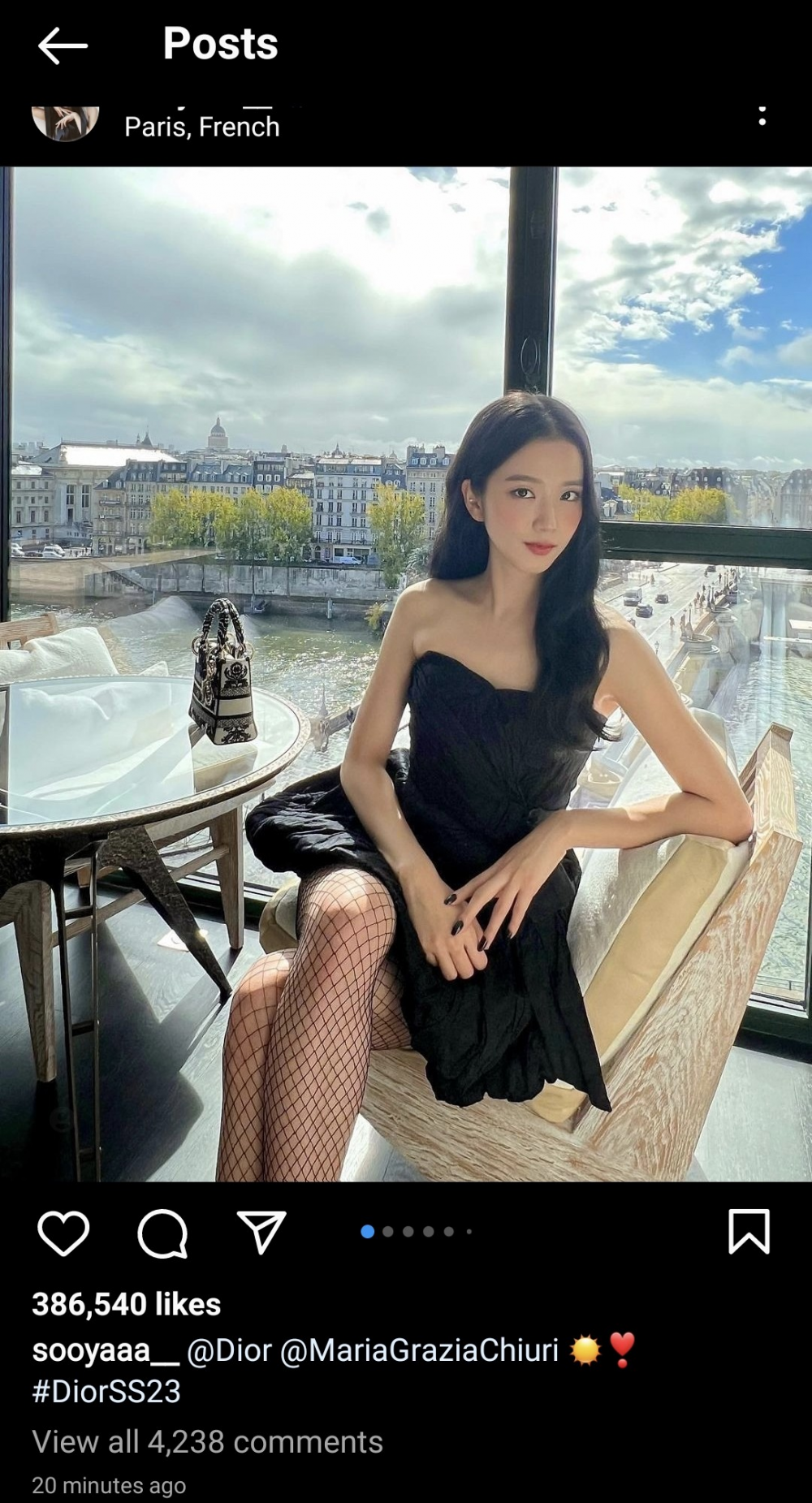 After Jisoo posted the photo, the leaker responded by saying everything they post is "the truth."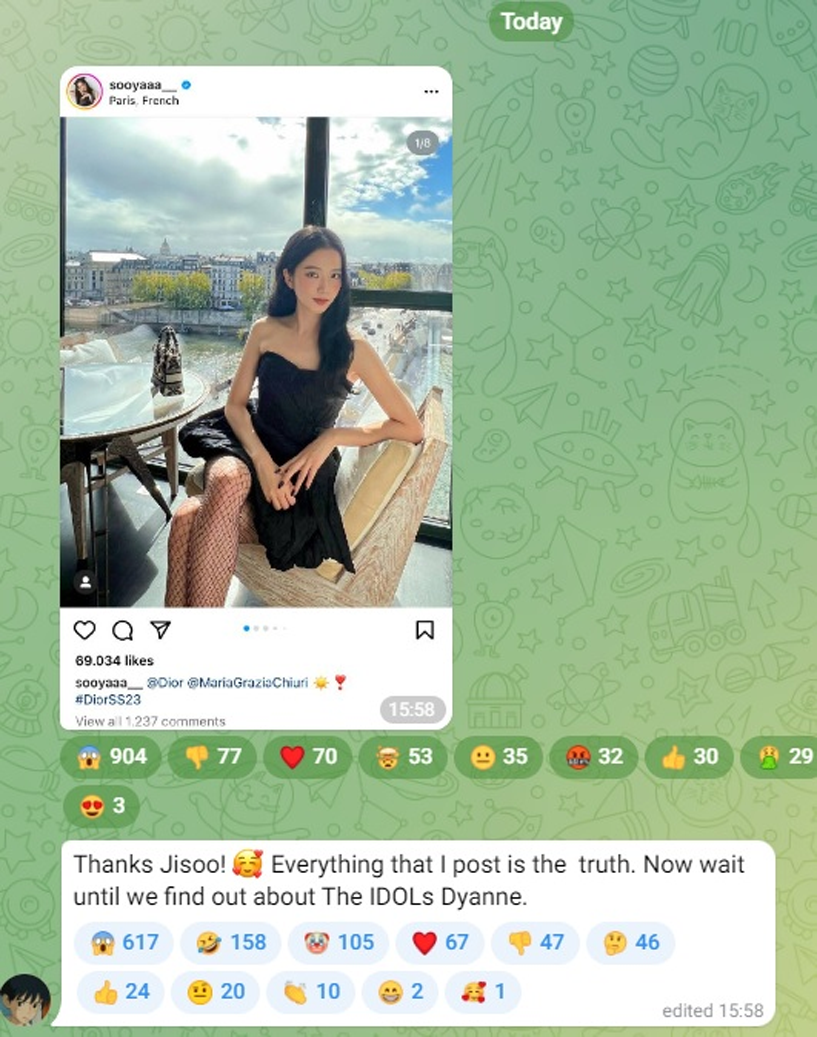 Since the photo was posted, many Korean netizens say that a YG Employee is either sharing the photos with Gurumi Haribo, Gurumi Haribo is a YG employee, or a YG employee's social media got hacked and they don't know it yet.
K-netizens commented, "It's a staff. They leaked the photo that was sent to the company that was supposed to be posted," "It's definitely a YG employee or a close acquaintance," "It's definitely an employee who is sharing the photos...are they crazy?" "That means that someone from YG stabbed Jennie's back," "It's definitely someone from YG, that's why they didn't really do anything," "Maybe a YG employee who has access to the members' private accounts got hacked and they don't know it yet," and "I don't think Jisoo saw the message and posted. That photo was already supposed to be posted and this person just said that."