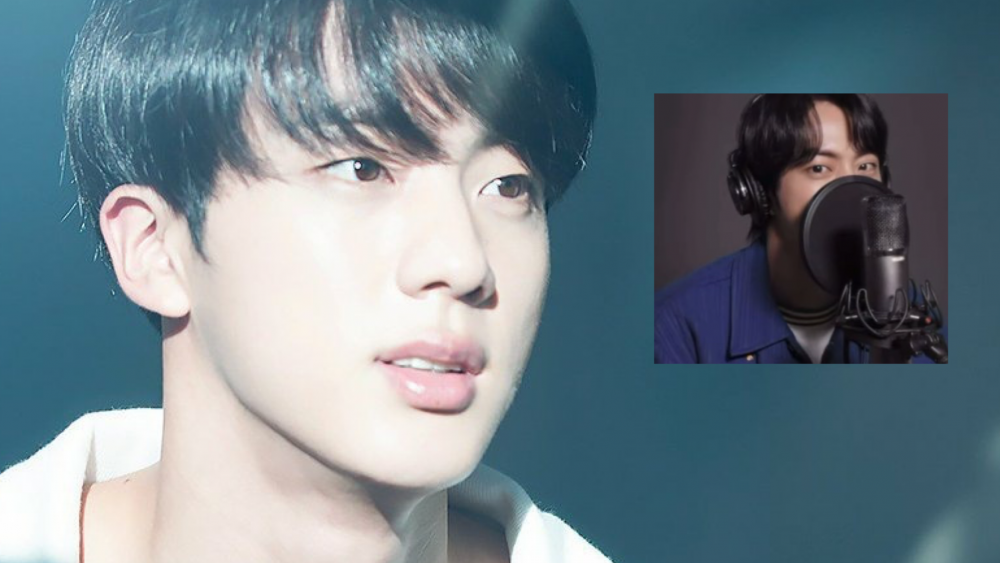 Last week, the Korean tourism program "Soul Seoul" uploaded two videos with Jin & RM on their Youtube channel. The two members are participating in the "2022 Seoul Tour" program, revealing the three shades of this beautiful city: 'delicious,' 'healing,' and 'snapshot.' The program consists of three videos in total. All of them are going to be displayed across all of the major Asian cities to promote tourism in Seoul. The Seoul Tourism Organization organized it. The first episode is already receiving many views in such a short period of time.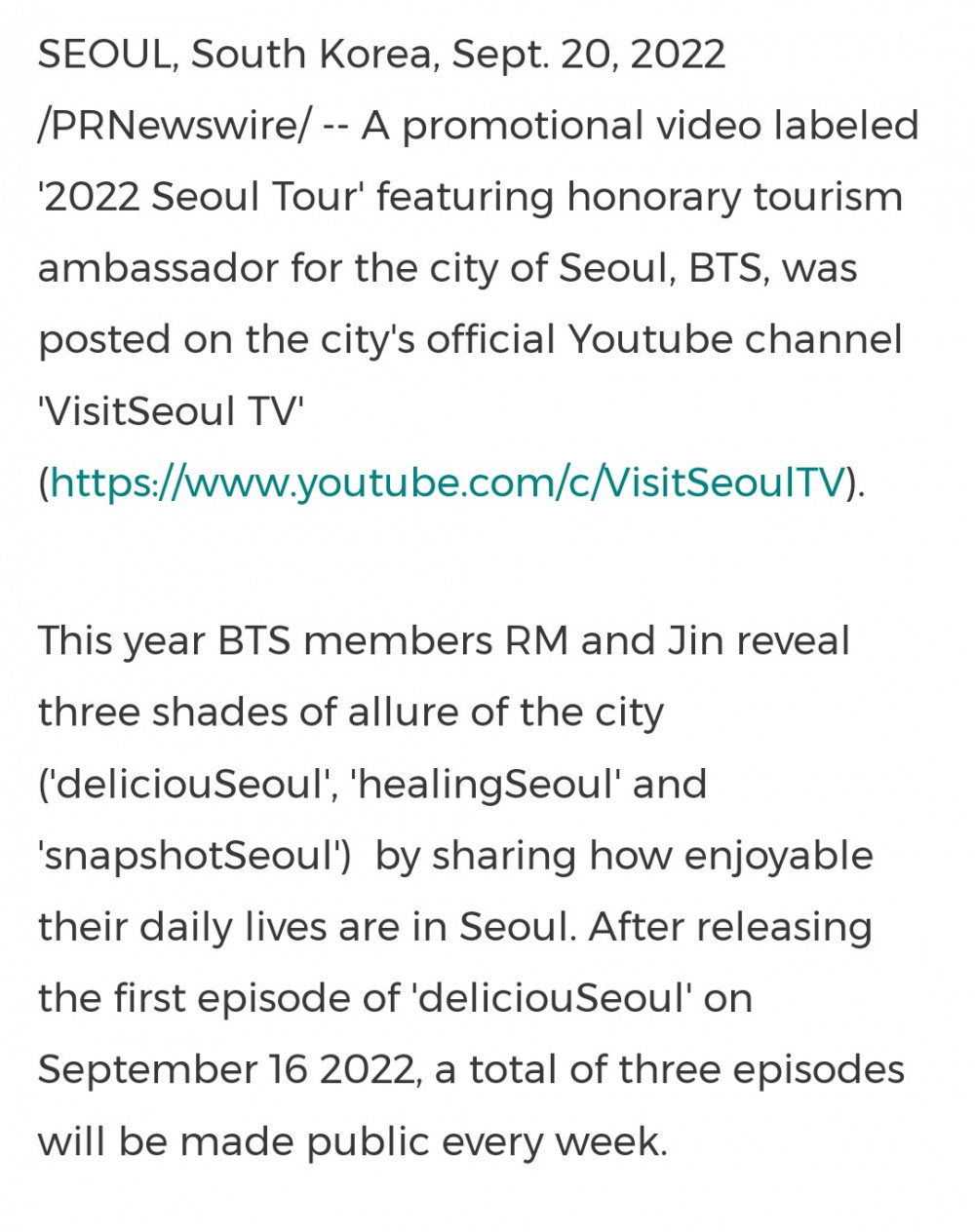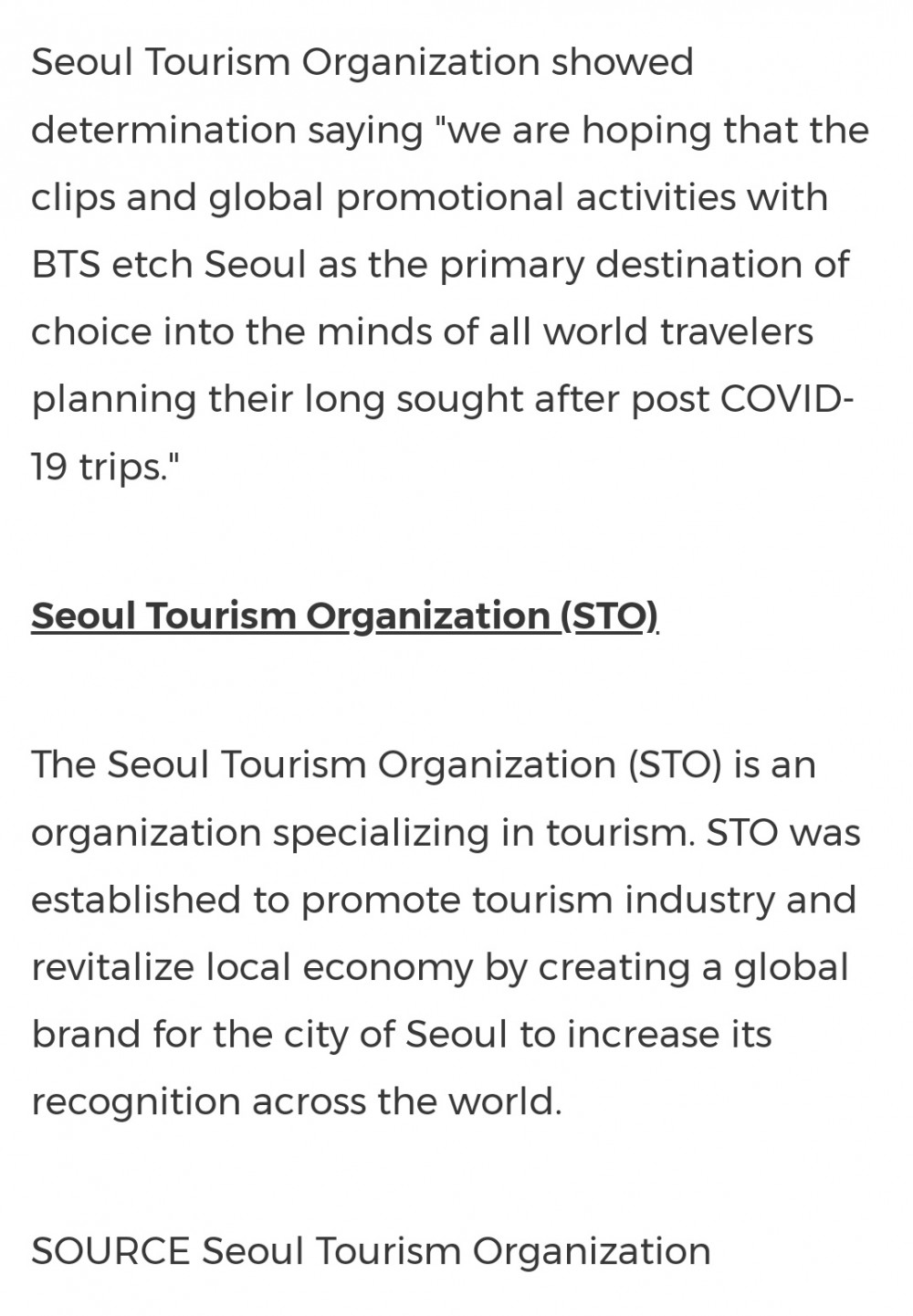 More than that, Jin, who is known as a person with a diploma in acting major in BTS, narrated all three videos with his beautiful voice. He was chosen to voice the official slogan of "2022 Soul Tour". His voice is going to reach millions of people across Asia.
The slogan sounds melodious and catchy due to Jin's professional narration. Even the famous voice actor of Korea, Ahn Ji-Hwan, praised him for having natural talent and the necessary knowledge for narration and voice acting. Jin is known to have perfect diction, grammatically correct sentences, crystal clear pronunciation, and sincere emotions. What's even more impressive is that he talks with the same clear pronunciation, even in foreign languages. He even narrated all of the BTS's 'HYYH' era storyline videos!
Fans are very proud that Jin gifted his melodious, sweet voice to such a fantastic project for a city he loves so much.