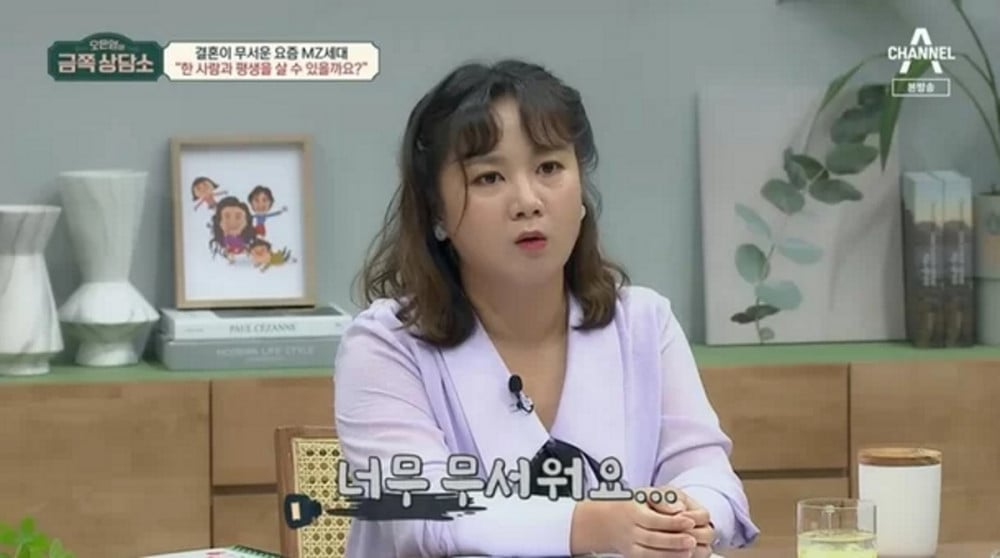 Comedian Park Na Rae revealed she's afraid of marriage.

On the September 16th episode of 'Oh Eun Young's Golden Counseling Center', Park Na Rae shared her thoughts on marriage. She expressed, "Everyone around me is married except for me, but the people who are married tell me, 'Don't get married. Have more fun.'," adding, "I'm scared that I won't be able to live with one person for my whole life or that I can't be responsible for children. It feels like a burden."

Park Na Rae also shared she also feels afraid because of being in the public eye, saying, "There's an aspect of my career too. I wonder if I'll be able to continue my work even after I get married. There's a show I'm a part of because I live alone and another show I can do because I'm single. I also question whether the person would be the best of my life, if I could find someone better, or if I could entrust them with me life."

In other news, Park Na Rae and SHINee Key's friendship on 'I Live Alone' recently gathered a lot of attention.