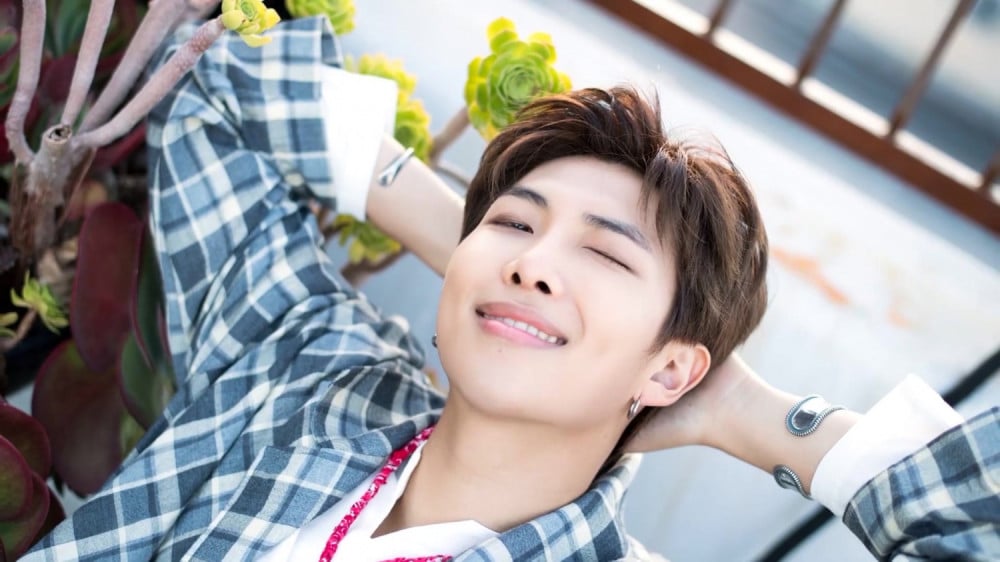 It's September 12, and that means it's the birthday of BTS leader RM aka Kim Namjoon. The multi-talented idol has turned a year older now. What can we say about him that hasn't been told already? As we know, he is the rapper and producer of the group. He has many songs to his credit and both for and outside the band.
This lyrical genius has written such gems that all his songs will get even better and become even more meaningful with each listen. His rap style has evolved a lot over the years. It is fascinating to see the change in his solo songs as well. The best part about Joonie is that you cannot fit him into one genre.
On the occasion of his birthday, let us take a look at some of the best solo tracks of Namjoon that you must listen to. These songs truly showcase his versatility as an artist. Here we go!
Intro: What Am I To You (Dark & Wild)

It is the intro song to BTS' first studio album. Namjoon raps with such passion that even with the language barrier for many, you will still feel the emotions of the track. From rather cute to intense lyrics, he tells the story of 'someone' who is messing with his head.
"RM" (Album)
In his very first mixtape, Rap Monster addressed his detractors, thought about his uncertainties and doubts, and expressed his confidence in himself. From the story of his past to the conflict over his identity as an idol or an artist, the rapper talks about his inner thoughts. The album flows like a stream of consciousness and ends with the final track, where RM expresses his will to move forward.
"Reflection" (WINGS)
Like its title, the song has RM reflecting on his feelings. The occasionally occurring, gloomy, and lost thoughts he has. He believes that he is the lone person adrift and without a purpose in a world where everyone understands what they are supposed to do.
"Trivia: Love" (Love Yourself: Answer)
This song's lyrics are very playful and enjoyable. This track feels distinctively different from his previous solo songs. With 'Love Yourself' as the central theme, Namjoon talks about finding the beauty and reason to smile in life through the loved ones around him.
"Mono" (Album)
This album is more than a mixtape, a playlist. It is RM, aka Real Me. Each song here is Kim Namjoon's story. ARMY often says that listening to 'Mono' is like a journey in itself. The tracks take you through a range of emotions and feelings. It is challenging to briefly describe and summarise this album in writing. Simply put, it is a timeless masterpiece that gives comfort to those in need.
"Intro: Persona" (Map of The Soul: 7)
It is his solo track on the album and also the intro to BTS' new series 'Map of the Soul.' Like many of Namjoon's tracks, this one also has more than a simple direct meaning. The idol possesses many personas, and they are all part of him. In his journey, he finds many answers and grows each day in life.
"Bicycle" (2021 Festa Song)
How very pure of Joonie to write a song about his valued possession, his bicycle. RM revealed that the song was intended to express his feelings while he goes biking, which is one of his favorite pastimes. Additionally, he mentioned how much he always looks forward to going biking.
Kim Namjoon's extensive discography serves as evidence of his artistic prowess and talents. Each song he has created throughout the years reveals a tale about him. Happy Birthday, RM!