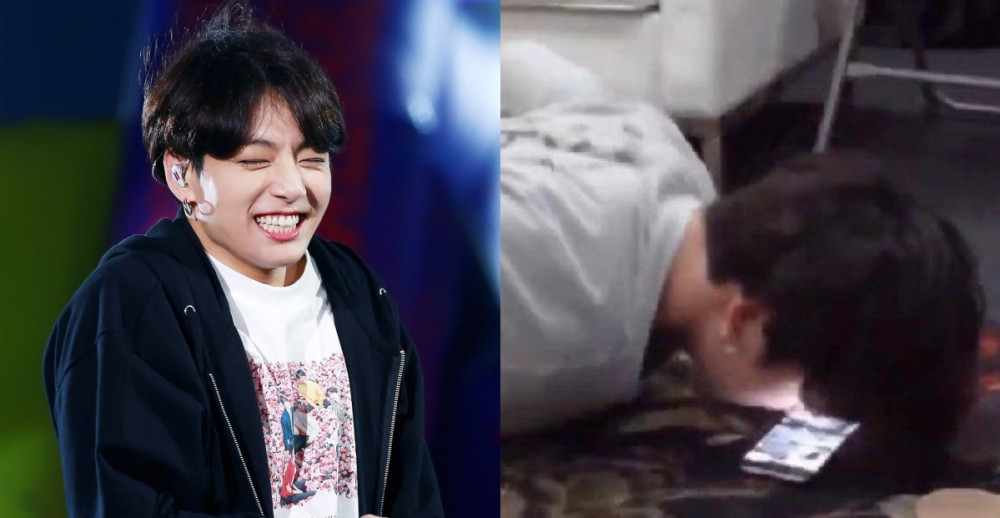 BTS's Jungkook tested his fans' vision with his recent Instagram story.
On September 20, BTS's Jungkook took to his personal Instagram to post two different Instagram stories. While Jungkook's Instagram update excited fans, many were confused at the tiny size of the video clips Jungkook had posted. The video clips were so small that it was difficult to make sense of what Jungkook had posted.
Upon seeing this, many fans took to Twitter to express their humorous take on Jungkook's rather hilarious Instagram post.
Jungkook's Instagram story:
A more closer look at Jungkook's Instagram story:
Fans reacting to Jungkook's story:
In response, some netizens' comments included:
"What is this? LOL. So tiny."

"What? LOLL."

"Jungkook is so cute."

"He's driving me nuts. LOL."

"LOL. He is so cute."

"Maknae, there must be a reason you're being like this."

"Jungkook, where did you go?? Did you upload the sky because it was pretty?"

"Baby, where did you go? Why did you post such a tiny thing? Lol."

"Did he post it by accident? LOL."

"Jungkook's unique energy. Lollll."

"Can someone tell me what that is?"

"He's testing the vision of the ARMYs, who are all probably squinting at it using a magnifying glass. Lollll."