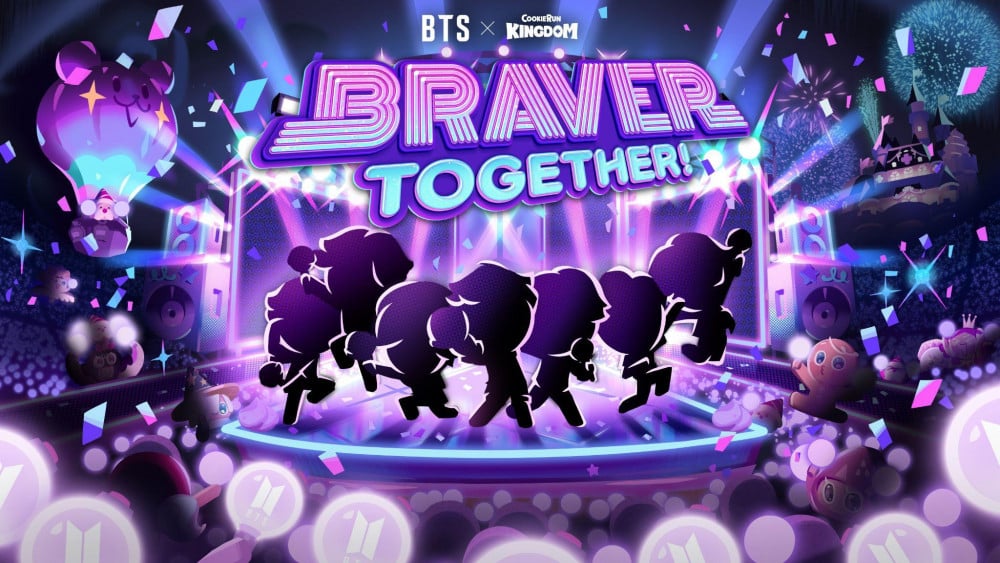 Global superstars BTS will collaborate with the popular mobile game 'Cookie Run: Kingdom.'
Devsisters announced that its mobile game, 'Cookie Run: Kingdom,' will be collaborating with BTS for "Braver Together," which is an in-game collaboration.
According to the gaming company, "'Braver Together' is inspired by one of the Cookie Run franchise's central values, 'Bravery,' and BTS' core values of bringing fans together to accomplish great things. The collaboration brings BTS and Cookie Run: Kingdom fans together through shared values and provides a carefully curated and enjoyable experience for both fan communities."
During the event, each member of BTS will be transformed into their own unique Cookie character, and players will be transported to specially crafted BTS-themed maps with all new game lore explicitly created for this update. The event will culminate in an in-game concert by BTS for the Cookies in Cookie Run: Kingdom.
This collaboration will officially begin in-game on October 13, and various teasers will be released leading up to the event.