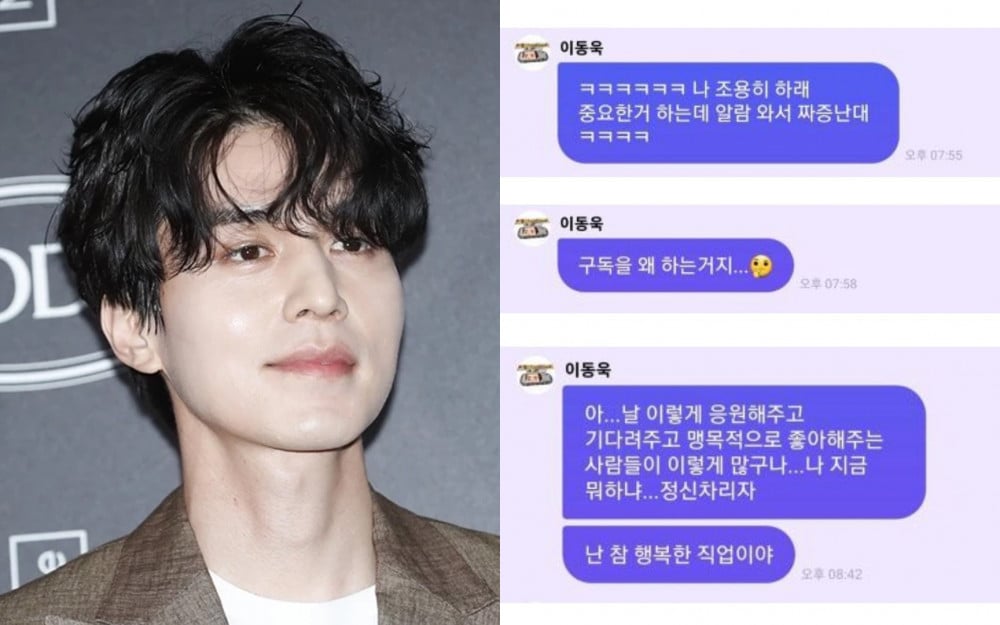 Lee Dong Wook once again garnered attention for his private message with fans. This is because he revealed a rude message he received.
Recently, a post was created in an online community that included the message the actor shared with fans on a private messaging feature available via Universe.
In the messages, Lee Dong Wook explained, "Someone told me to be quiet lol because she is doing something important and she keeps getting notifications so it's annoying lol." He then went on to say, "Then why is she subscribed..."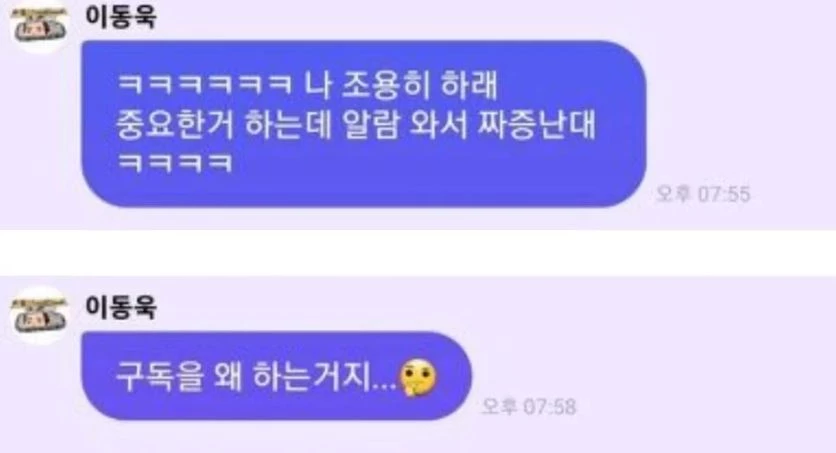 He then went on to comfort himself and wrote, "There are so many people who support me, wait for me, and love me unconditionally. What am I doing now? Let me come to my senses. I have a very happy job."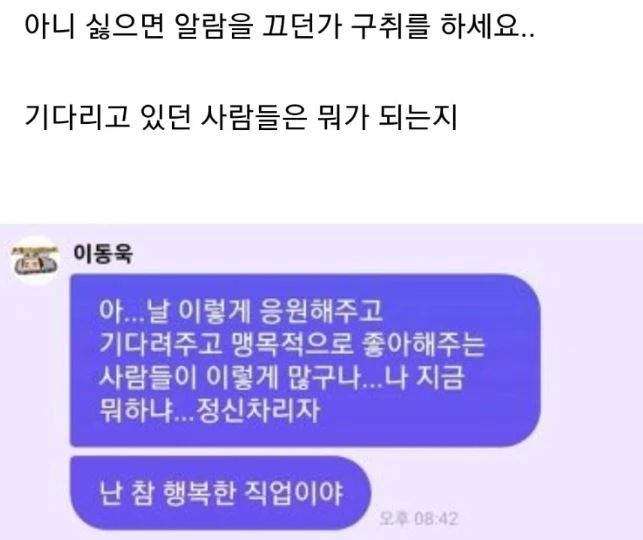 The actor continued to share with fans, "You don't have fans but I do!! You should just look at me while living lol. Thank you. My subscribers increased 27 times. There might be more today."

After seeing Lee Dong Wook's messages, fans criticized the rude fan who told the actor to be quiet. These netizens commented, "Something is really off about those people," "I mean, turn off your notification or unsubscribe," "I wonder if that person feels powerful for telling a celebrity to be quiet," "They are doing that to get attention, I hate those kinds of people," "They have a really bad personality," "I really don't want to see those kinds of messages," "That's so rude," "What's wrong with that person?" and "They should just unsubscribe to him."