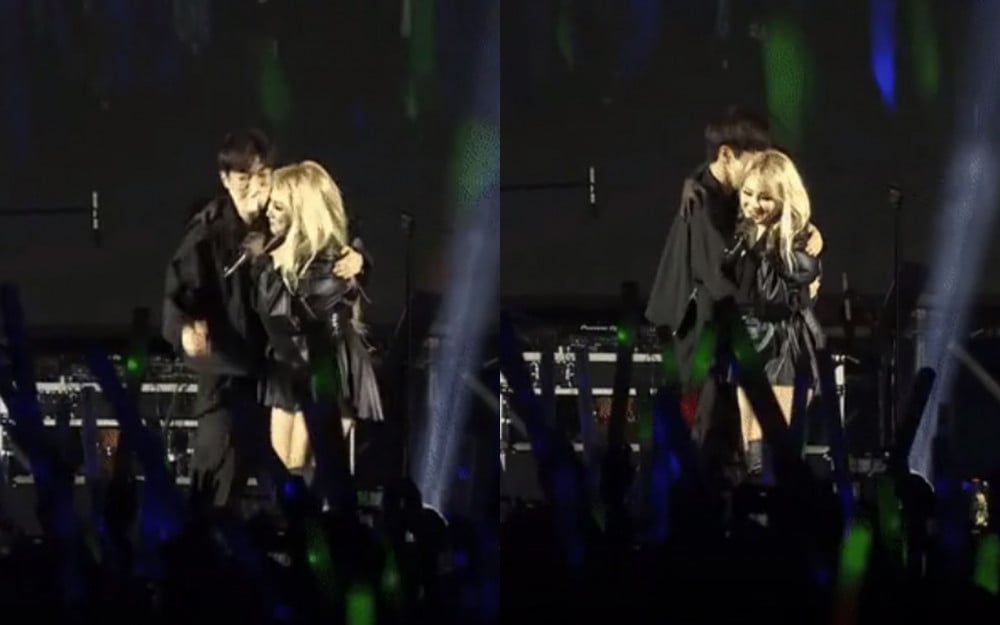 Chung-Ang University is holding its fall festival for the first time in three years. The university made the announcement along with the artist lineup for its five-day fall festival '2022 LUCAUS: BORN AGAIN.'
One of the most anticipated artists in the lineup was CL. Just as expected, CL put on an exceptional performance on September 29 and sang various songs. Unfortunately, her "Doctor Pepper" performance was interrupted when a fan suddenly jumped up on the stage and ran towards the singer.
In the video shared by other fans who attended the event, CL clearly looked surprised to see the male fan running toward her during her performance. CL remained composed and hugged the fan while continuing her performance of "Doctor Pepper." Luckily, the individual who ran towards CL on the stage was a real fan and was not a threat to the singer.
While many praised CL for being professional and continuing her performance, the security team is receiving backlash for their delayed response that failed to prevent the individual from trespassing and jumping up on the stage.
Netizens commented, "This makes me so angry, that guy is acting like he is some hero...Please know that you were a nuisance," "What kind of guy is he? Are the guards not working? What would they do if something happened to our CL? Luckily things worked out," "CL is a real professional," "An audience jumped up on the stage during CL's 'Doctor Pepper' performance. Everyone was like O-O??? Can the security team be like this?...It was fortunate that he wasn't a threat but he was stuck to her for so long," and "I was there and I am one of the people who was shocked by how unphased CL looked...I thought I couldn't fall deeper for CL but I can't escape her forever."
More fans were furious when they found another video of the male fan yelling out, "I'm sorry for trespassing on the stage. I love you. CL, I'm sorry for jumping on the stage. I love you CL." Many netizens also criticized the individual for not having common sense or respect for the artist.