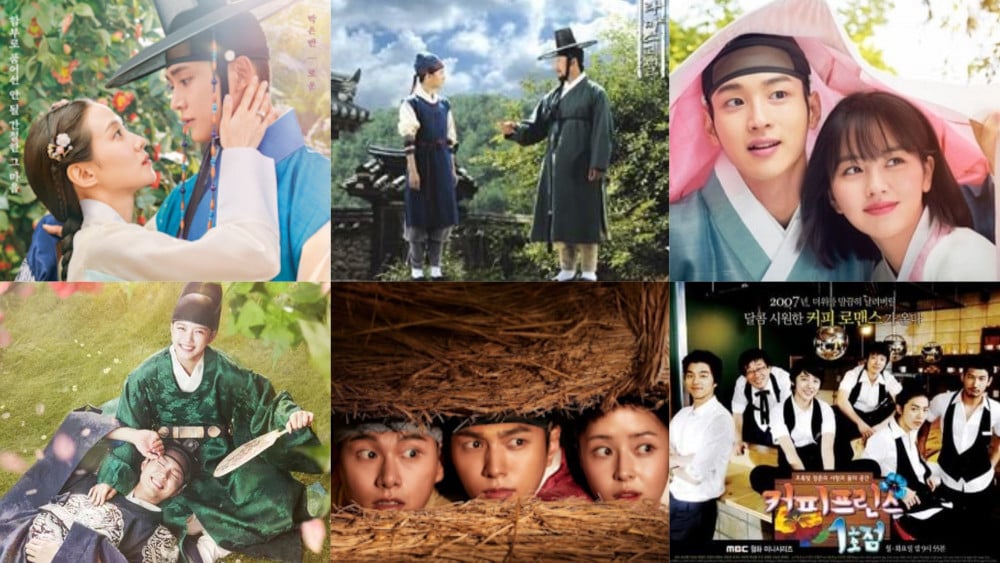 After watching Youth MT, I realized that gender-swapping is a favorite premise in K-dramas.
Oh, if you have no idea what I'm talking about, here's some context. Youth MT is a highly anticipated variety show where they were able to gather 15 actors from three different dramas successfully, Love in the Moonlight, Itaewon Class, and The Sound of Magic, for a retreat. It is a show where fans can see their beloved actors act as themselves.
In the show's second episode, as in any other Korean variety show, the actors had to earn their dinner by playing games. They needed to earn points, and depending on their team's points, the dinner menu would change. And so, for the first game, they played "name in relays," where a topic is given, and within the time limit, team members need to each give an answer based on the topic.
One of the questions was about gender-swapping dramas or movies. It was funny to see Kwon Nara forgetting that she starred in one.
So let's get to the list!
1. The King's Affection (2021)
Before Park Eun Bin became our beloved Attorney Woo, she was a Crown Prince who fell in love with SF9's Rowoon. Having to pretend to be her dead brother, who is the nation's Crown Prince, Eunbin was forced to take the title and responsibility and had to hide her real identity from everyone, as well as hide her affection for her first love and the royal tutor, Rowoon.
2. Royal Secret Agent (2020)
Before enlisting, Kim Myungsoo, more known as L of Infinite, starred in this historical comedy-drama alongside Kwon Nara and Lee Yi Kyung. L was punished to become a secret royal inspector and was tasked to investigate the corrupt practices of public officers. Both Nara and Yi Kyung were part of L's entourage, where Nara occasionally had to dress up as a man when investigating.
3. The Tale of Nokdu (2019)
Very few boy-playing-girl dramas exist, but The Tale of Nokdu is definitely a must-watch. Based on the webtoon by Hye Jin Yang, this 2019 drama is about a man who disguises as a woman to enter a mysterious women-only village to find out the truth about his birth. Jang Dong Yoon perfectly played Nokdu but becomes Kim Nok Soon when he is dolled up all pretty.
4. Love in the Moonlight (2016)
Remember when the two best historical dramas of 2016, Love in the Moonlight and Moon Lovers: Scarlet Heart Ryeo, were airing simultaneously? It was a burst of visuals. Kim Yoo Jung's character was raised as a boy by her mother and grew up to become a eunuch and fell in love with the heir to the throne, which was played by no other than dreamy boy Park Bogum. Six years later and there is still no cure for the "Moonlight Syndrome."
5. The Scholar Who Walks the Night (2015)
Before melting our hearts as the fourth prince in Moon Lovers: Scarlet Heart Ryeo, Lee Joon Gi starred in this drama set in an alternate Joseon dynasty where vampires exist, and he is a vampire himself. Joon Gi's co-star, Lee Yu Bi, played a cheerful and kind bookseller, who cross-dresses as a man in order to earn money for her family, meets Joon Gi and soon uncovers the truth of a vampire conspiracy in the kingdom, and defeats a bloodthirsty and evil vampire who wishes to rule over humans.
6. Gu Family Book (2013)
This 2013 drama starring Lee Seung Gi and Bae Suzy is another alternate Joseon dynasty drama about Seung Gi as a half-man half-monster who longs to be a human. While searching for a centuries-old book that, according to the gumiho legend, contains the secret to becoming human, he met Suzy, who plays a skilled fighter dressed in man's clothes. But when Seung Gi finds out about Suzy's truth, they both fall in love with each other.
7. Sungkyunkwan Scandal (2010)
So far, most of the gender-swapping dramas have been set in the Joseon Dynasty, and this one is no exception as well. Set specifically during an era when society does not allow females to be educated or employed, Park Min Young had to disguise herself as her brother in order to make ends meet for her family. Song Joong Ki plays mischievous a upperclassman, while Park Yoo Chun is the male lead Min Young has to try not to fall in love with while trying to keep her identity a secret.
8. Painter of the Wind (2008)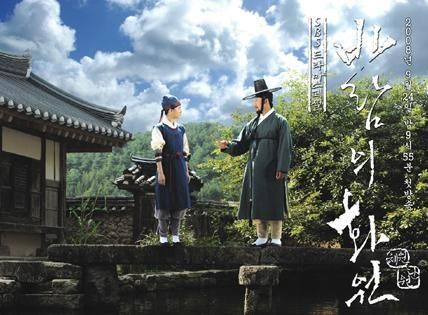 After her father's death, Moon Geun Young's character was motivated to enter Dohwaseo; an institution limited only to males. She disguised herself as a man in order to uncover the truth about her father's death in Dohwaseo while also being a painter with enormous talent.
9. Coffee Prince (2007)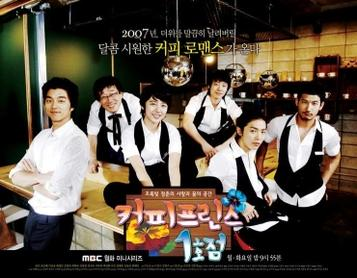 The only non-Joseon Dynasty drama and a classic K-drama starring the famous Goblin, Gong Yoo. The drama is about a tomboyish woman, played by Yoon Eun Hye, who dresses like a man in order to get work, as she is the breadwinner of her family after the death of her father at 16. Gong Yoo, who is a chaebol's grandson, hires Eun Hye to pretend to be his gay lover so that he can escape the blind dates arranged by his grandmother.