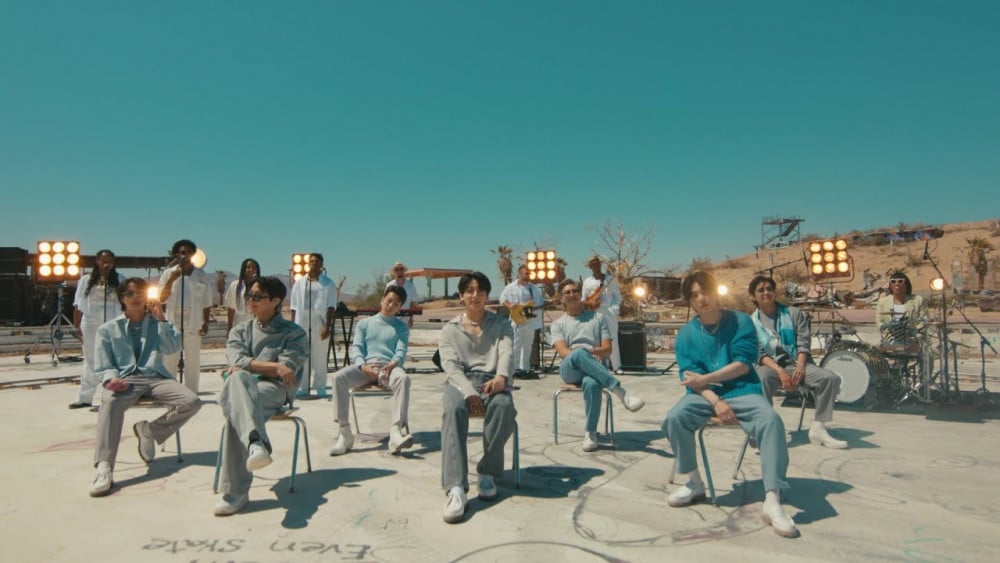 Ever seen a BTS music video or a photo shoot and wondered where it could be? BTS is known to have some of the most aesthetic music videos and photoshoots, so if you ever get the chance to visit South Korea or America, here are the places you should visit as they served as filming locations for the group!
1. Iryeong Train Station: Seen standing in a snowy train station, V can be seen bending down to touch the snow in the "Spring Day" music video! If you get the chance to visit, don't bypass your chance to reenact the scene!
2. Mojave Desert: With their recent release of "Yet to Come," BTS was seen singing in a desert with blue skies making for some incredible scenery! But where was this music video shot? Within the Mojave Desert located in southeastern California and southern Nevada. The Mojave Desert serves as an interesting destination, for it also lies in between portions of Utah and Arizona! Just make sure if you're making your way to the Mojave, you are well-hydrated!
3. Katz's Deli: Featured during one of their appearances on Jimmy Fallon, the bandmates were seen munching on a pastrami sandwich, rumored to be one of the most popular delis within the New York region! If you're around the area, stop by and grab a bite!
4. Bomun Tourist Complex: Best to visit this filming location in spring as that is when you can get the full effect of the photos seen in BTS' album 'The Most Beautiful Moment in Life, Part 1' for it is only during the springtime that this whole walkway will be covered with beautiful cherry blossoms!
5. Lake Dolores Waterpark: Located right off of Interstate 15 in the Mojave Desert, this waterpark was the backdrop for BTS' comeback live performance of "Yet to Come" featuring Anderson Paak! Unfortunately, the water park closed a few years ago and therefore is abandoned; however, the structure still remains!
6. Grand Central Station: Where BTS held their first performance of "ON!" in the wee hours of one of the world's busiest train stations, it does make for a great aesthetic backdrop in any vacation photo!
Have you ever visited any of these filming locations? Let us know!