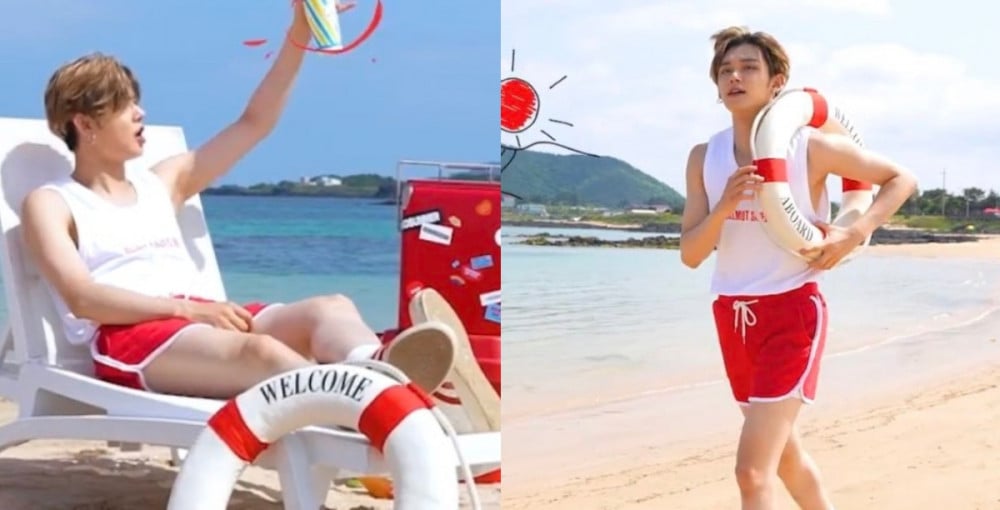 Netizens shared their thoughts about a male idol wearing dolphin shorts.
On August 9 KST, a photo of TOMORROW X TOGETHER's Yeonjun sparked a debated among netizens on whether male idols can pull off wearing dolphin shorts. In the photo, Yeonjun was seen posing by the beach in a bright red dolphin short pants, completing his outfit with a white tank top shirt and red-and-white sneakers.
While Yeonjun perfectly pulled off the bold outfit, many netizens shared their thoughts on the idea of male idols wearing dolphin shorts.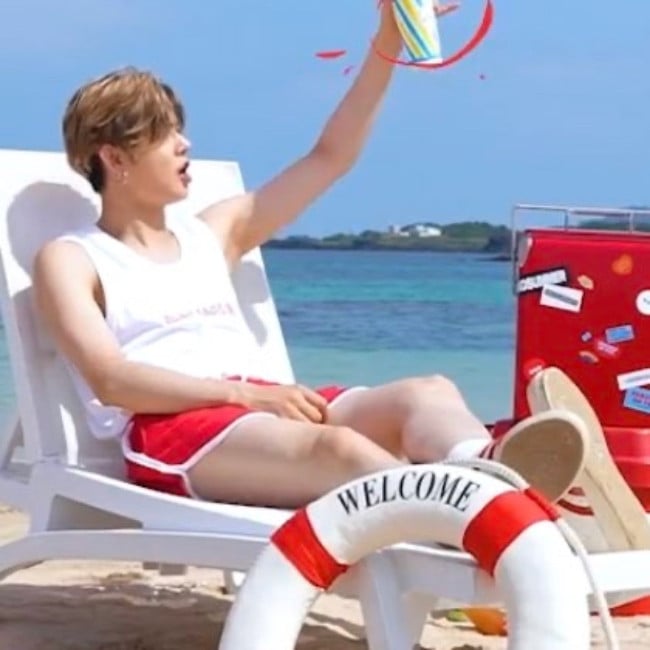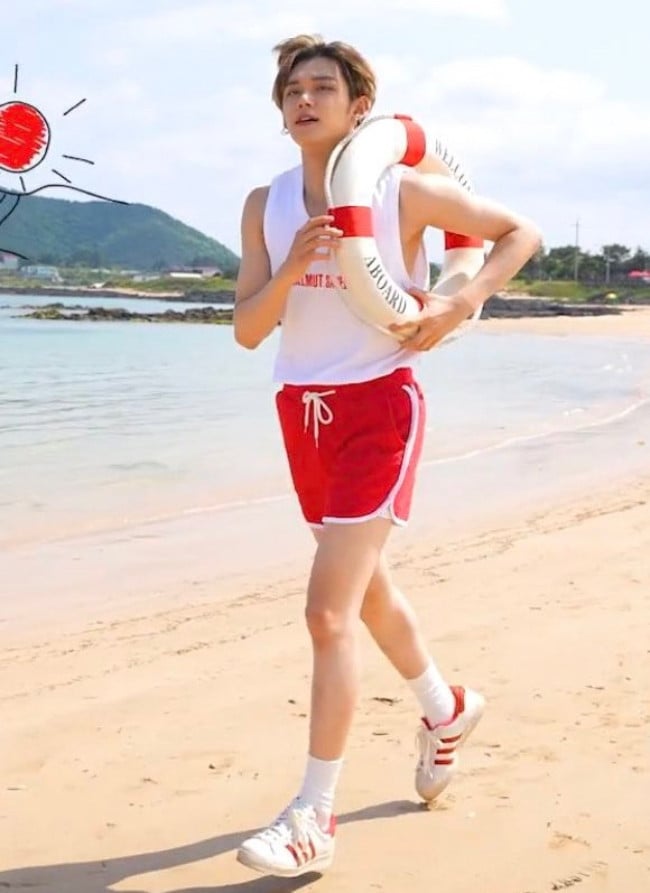 Some of the netizens' comments included:

"So where is the controversy with this???"
"Wow...he really is a celebrity."
"How long are his legs? He's slowly becoming my favorite."
"He looks so good in them."
"To be honest, if I saw someone wearing that while walking on the streets, I'd feel a bit uncomfortable. But seeing an idol who takes good care of
himself wearing it, he just looks healthy and nice."
"Woah, look at his legs. I'm so jealous."
"It looks really good!"
"It's a photobook, so what's wrong with wearing shorts by the beach?"
"What, it's so pretty though!"
"It looks fine and he looks really good wearing it. He probably looks way better in it than I would."
"If a normal guy wore it on the streets, I'd feel taken aback though."