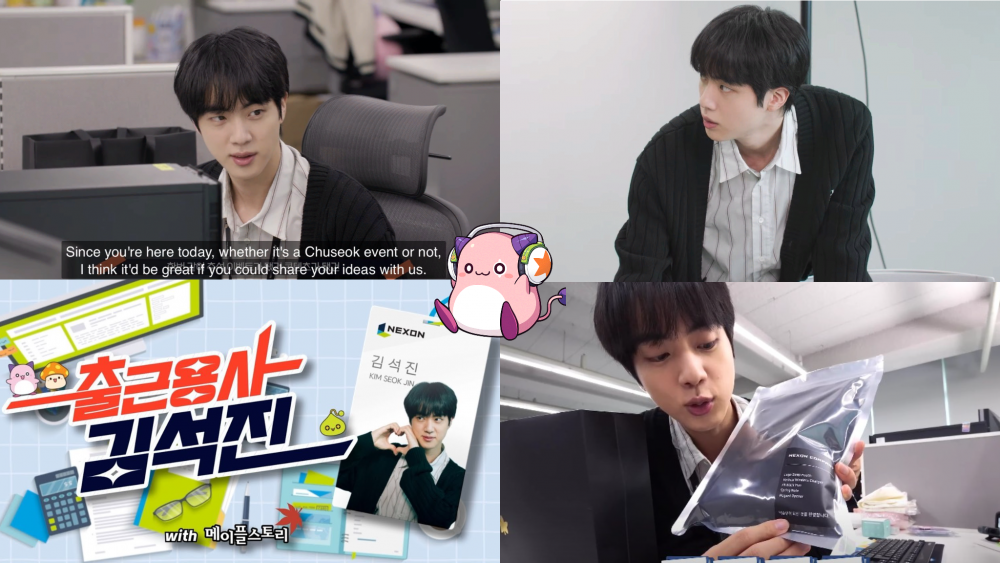 On August 16, the 1st episode of the long-awaited 'MapleStory x Jin' collaboration was finally uploaded on the MapleStory Korea Youtube channel. It has reached almost 1M views in just half a day, as thousands of people tuned into the new exciting content with Jin. The tags cheering for Jin trended in the Top10 of Twitter's Worldwide Trends.

In the first episode, Jin passes the interview, unboxes his intern kit, does an ID photo, and has lots of fun interactions with the director Kang Won-ki and Jin's new mentor. The artist gets to know what kind of job he is going to do, shares his personal thoughts and feelings during the interview, and makes many light-hearted jokes! The video is so interesting that those 14 minutes pass way too fast, the viewers say. You can watch the episode on Youtube and visit Jin's personal page on Nexon's website while waiting for the 2nd episode, which is going to be released on August 18. In the next episode, Jin will be giving a presentation about his suggestions and ideas for MapleStory's creative plan.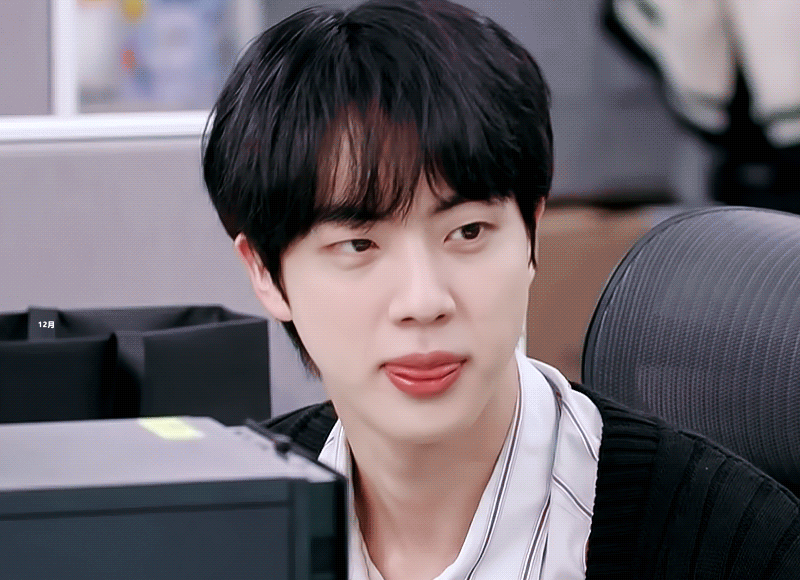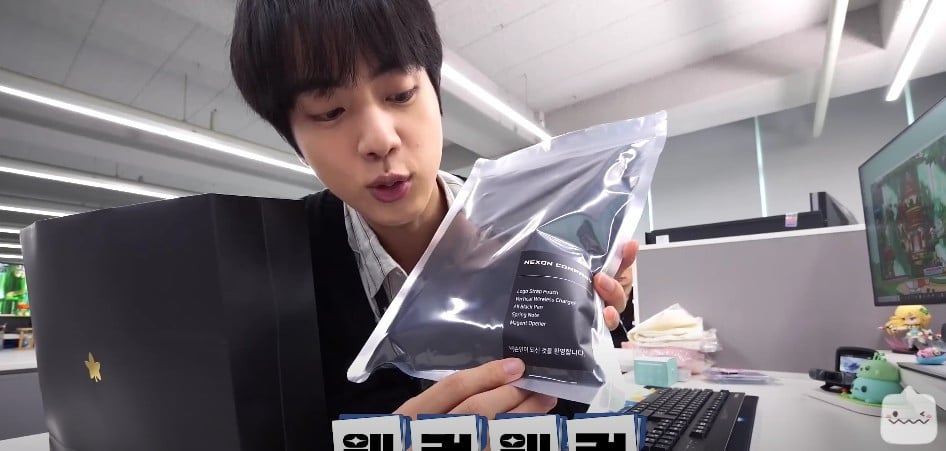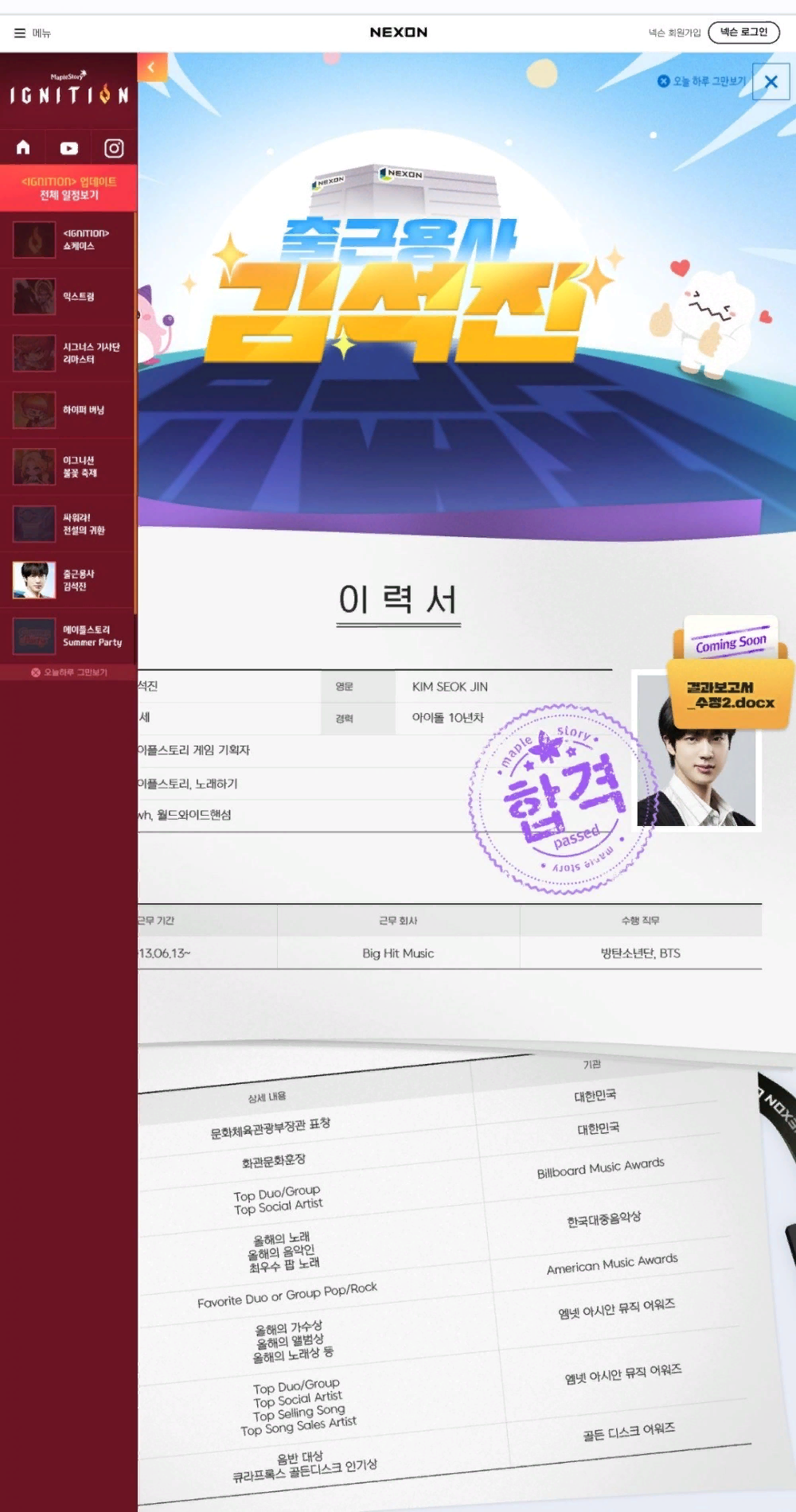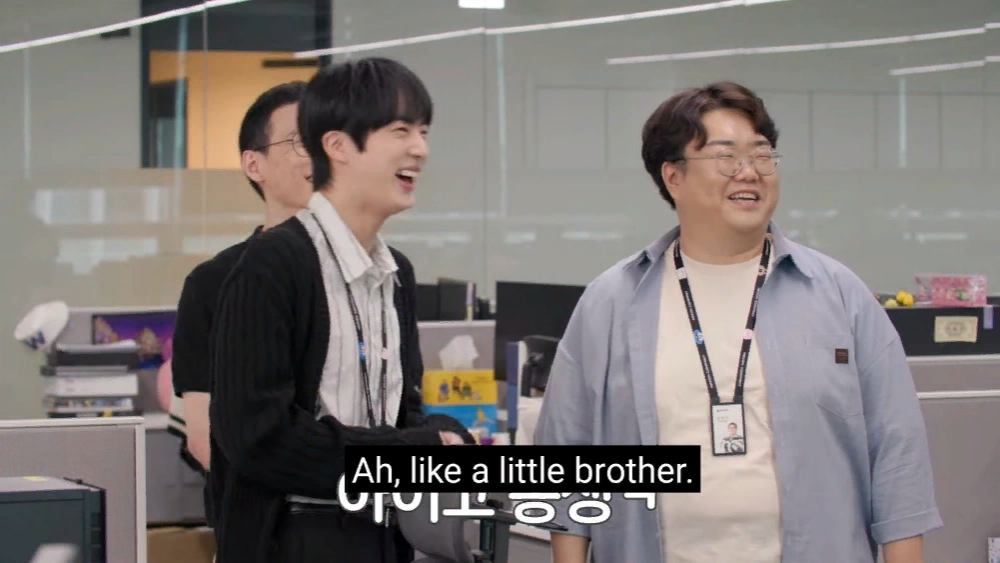 Jin's unique charm and personality are known for having a great effect on anyone who sees him. Not only fans but many MapleStory users checked out the first episode of 'Office Warrior Kim Seokjin.' The episode received lots of positive reviews and comments, people especially noticed Jin's likeable personality. Here are some of the popular comments:



1. He's so good-looking and cute and has a good voice. The video is over 14 minutes long but feels like ending at an ultra-high speed.
2. Too short. A little nervous, Seok-Jin is so cute. He has some difficulty again since he looks well-mannered. It's heart-touching content.
3. I watched it all. It seems he loves MapleStory. I can feel his sincerity. He speaks calmly and with sense.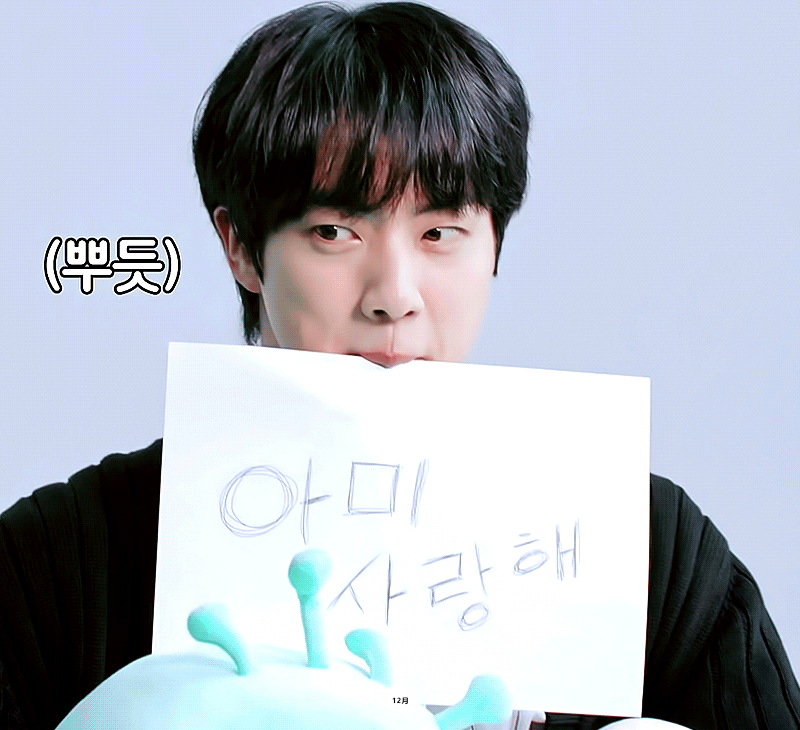 4. It seems that he will also do well at a real company.
5. NEXON employed a TRULY talented person…
6. His responses to the interview questions are awesome. He is so good.
7. He's full of a sense of closeness! He's excellent at a social life.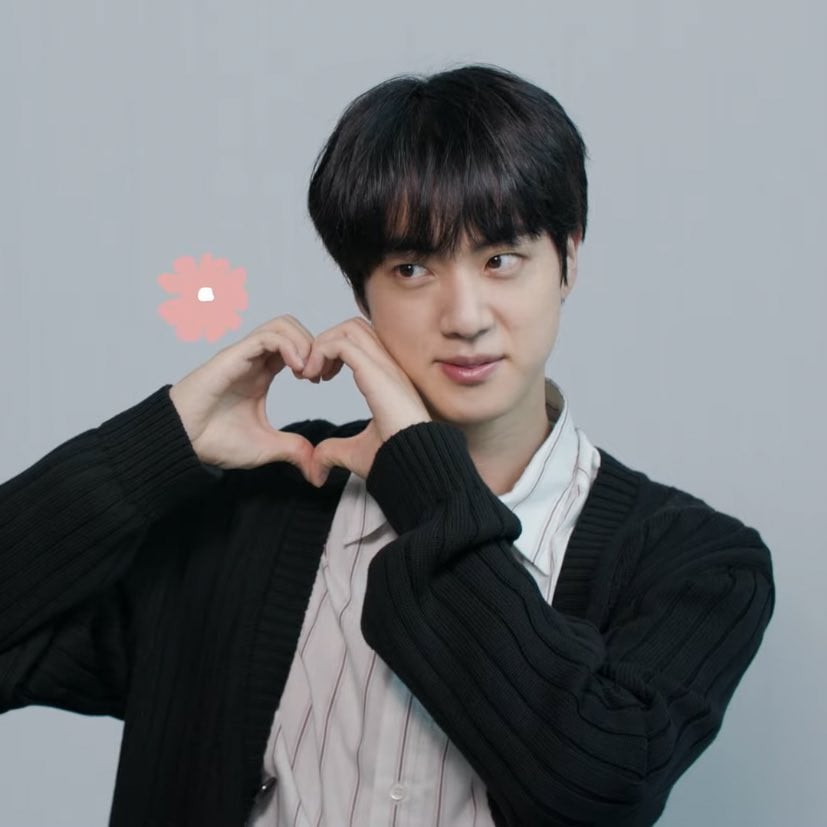 8. He does so well. He would have done social life tactically well.…
9. Wow, I had a good feeling about Jin. And after watching the video, my heart fluttered a little bit.
10. It's adorable; I'm curious about the 2nd episode too!
11. Oh, it's really cute... He talks so well in the interview.
12. It's so fascinating. He is good at the interview. He's a new employee who is perfect in social life. The CEO's eyes drip honey!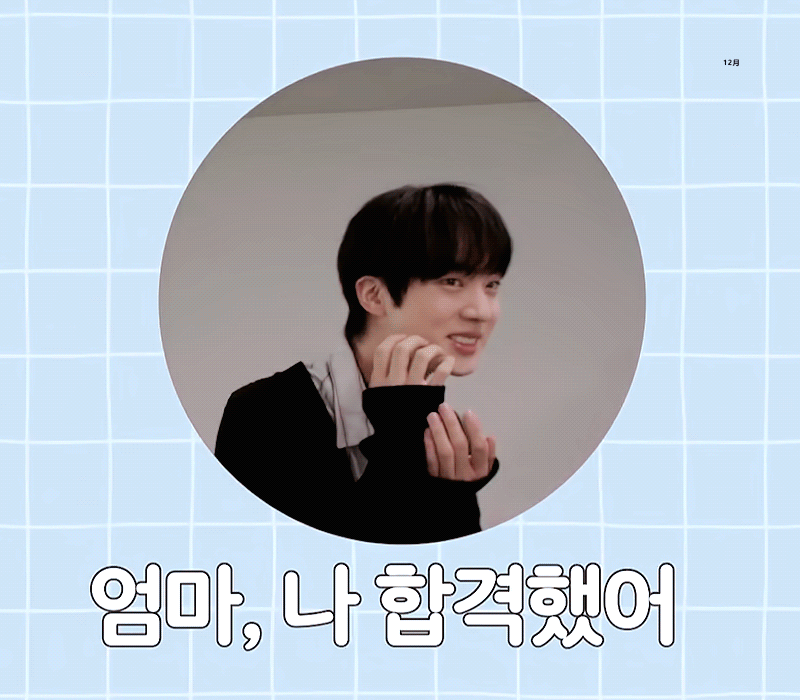 13. He speaks clearly. He has a cute style. Such a character to whom I want to get closer. It's realistic. Lol. I sympathize with him as a K-office worker: Being nervous at the interview. Being anxious about whether he should leave a greeting, not knowing table manners, when he has lunch for the first pic of his ID. I recall the time when I joined my first company. I would like to bring Jin to my company as a new employee. I would give him the box of a welcome kit and carve his business card a month in advance. I would let him make presentations every day. Lol.
14. This content is fascinating. Lol. I envy Jin. I want to join the MapleStory and receive welcome gifts.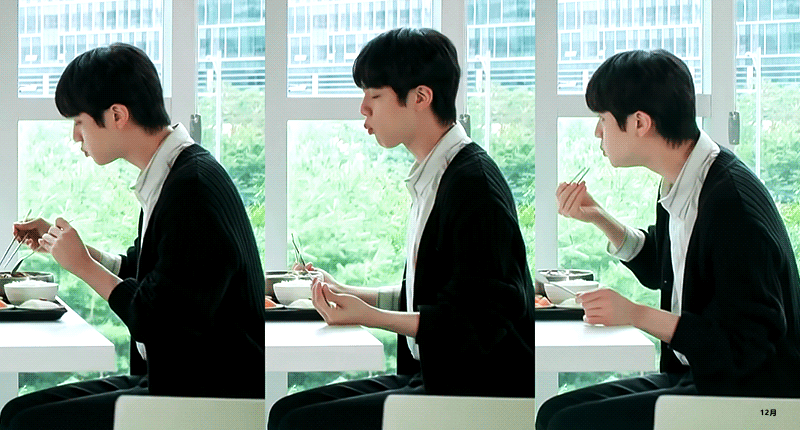 15. It is tactically edited. I feel that they had affection for Jin, which is nice. Most of all, editing is that of a major company. It feels much more interesting since both Jin and NEXON are more sincere than expected.
16. He was very polite. He was like a real new employee.
17. The game seems cool; I will see if I can play it!
Translation: lovelyjin124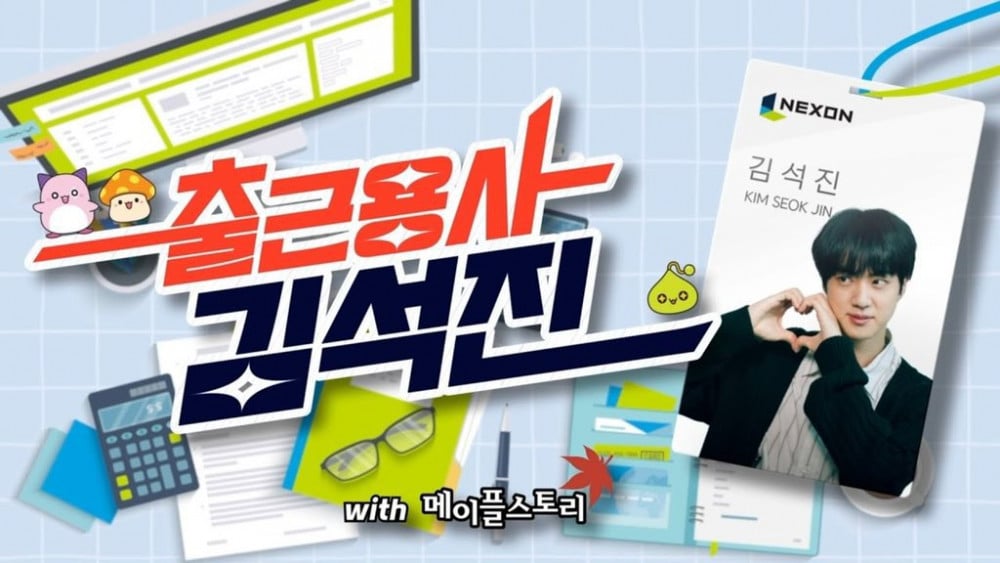 In order to support Jin, fans on Twitter even started a trend of changing their profile picture to Jin's Nexon resume ID!