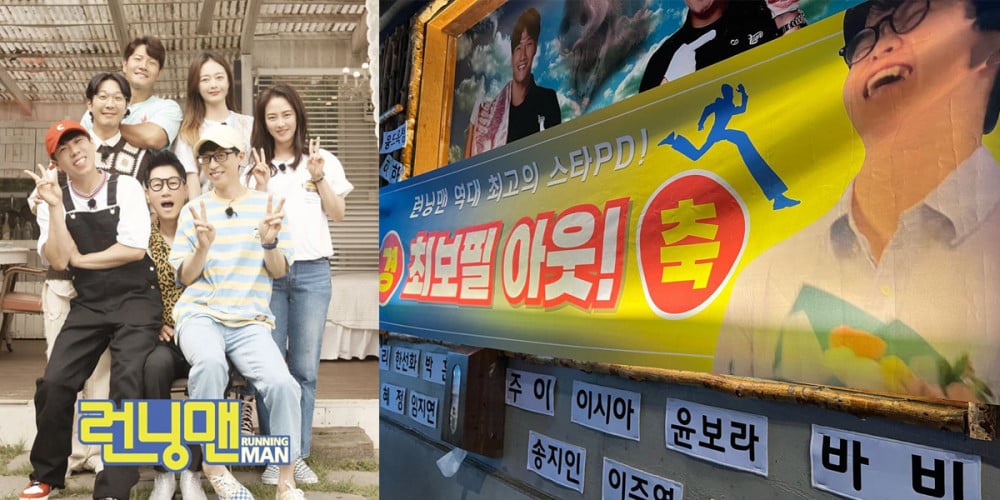 On August 2, SBS confirmed that Choi Bo Pil PD has decided to part ways with 'Running Man' after 12 years.
Choi Bo Pil PD took over as the main PD of 'Running Man' in 2020 after Jung Chul Min's departure from the show. Many viewers enjoyed seeing the chemistry between Choi Bo Pil PD (or at least, his voice) and the cast members of 'Running Man', including Yoo Jae Suk, Ji Suk Jin, Yang Se Chan, Song Ji Hyo, Jeon So Min, Kim Jong Kook, and HaHa.
According to SBS, Choi Hyung In PD will be taking over as the program's new main PD beginning in August.
Back on August 1, actress Song Ji Hyo delivered her farewell remarks to Choi Bo Pil PD in her latest Instagram post. The actress shared photos of a custom banner made to celebrate Choi Bo Pil PD getting "out" of 'Running Man', while the program's crew gathered at HaHa and Kim Jong Kook's 401 Restaurant. Song Ji Hyo wrote, "Dear my beloved Bo Pil! You worked hard running alongside us all these years!"

Choi Bo Pil PD is expected to begin working on a new program on SBS soon.