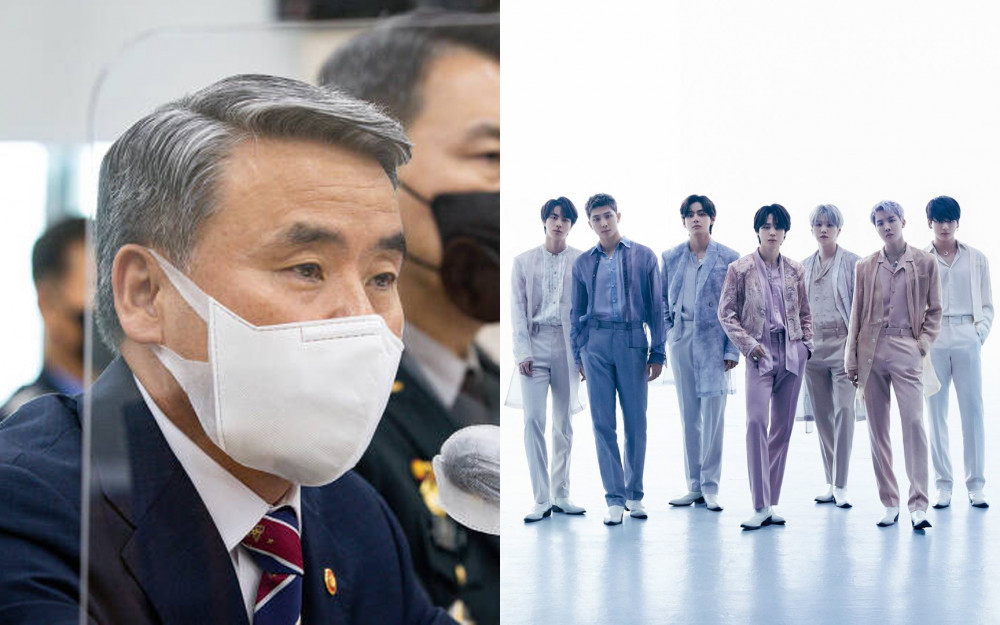 On August 1, Lee Jong Sup, the minister of the National Defense of South Korea, commented that BTS will receive help from the department so that they can practice and perform for national gains without violating the principles of fairness and equality.
The minister explained that the ministry would protect BTS to perform as much as possible without compromising the national duty, while it is unlikely that the group will receive a special exemption.
Meanwhile, there has been an ongoing discussion about whether the global K-pop act should be exempted from mandatory military service since athletes who win a medal at the Olympics or the gold medal at the Asian Games are exempt from the military.

With the latest remark from the minister of the National Defense of South Korea, netizens are criticizing the ministry should no longer bring this topic to discussion. Netizens commented, "I'm getting so frustrated. They should decide and just present the results," "Even the members said they would serve in their national duties," "Just leave them alone," "I really wonder what his purpose of saying that is," "I mean if they want BTS to keep bringing in money for the country, they should just let them not serve, or just let them enlist. why are they still discussing this?" "It seems that everyone isn't looking at BTS as people anymore," "This just sounds like he's saying, serve in the military and also go make money lol," and "I wish they stop talking about this topic."