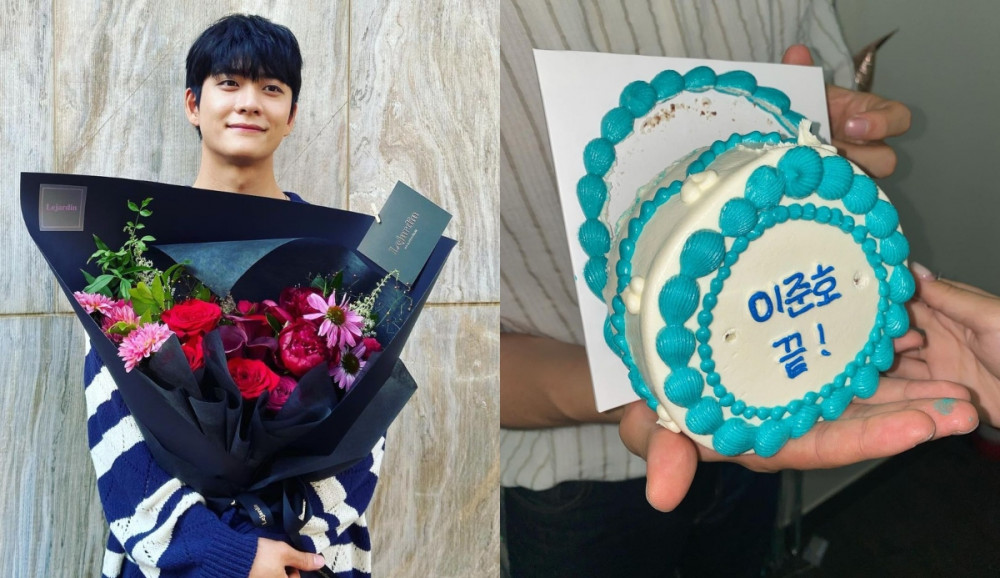 Actor Kang Tae Oh gave netizens a good laugh with his little slip-up while celebrating the end of 'Extraordinary Attorney Woo'.

On August 18, one netizen took to an online community forum and created a post titled, "Kang Tae Oh's Instagram update". Here, the netizen included Kang Tae Oh's recent post on his personal Instagram. The first video showed Kang Tae Oh wearing a crown and standing in front of a silver fringe curtain, celebrating the end of his successful drama 'Extraordinary Attorney Woo'. Kang Tae Oh happily posed while holding a cake up to the camera, only to have the cake quickly slide down the cake pad.
In the next photo, it showed a close-up shot of the cake which had the words "Lee Jun Ho, The End!" Here, the cake had visibly slid far down from the center of the cake pad, resting on Kang Tae Oh's other hand which was preventing it from falling to the ground.
Upon seeing this, many netizens laughed out loud at Kang Tae Oh's hilarious slip-up.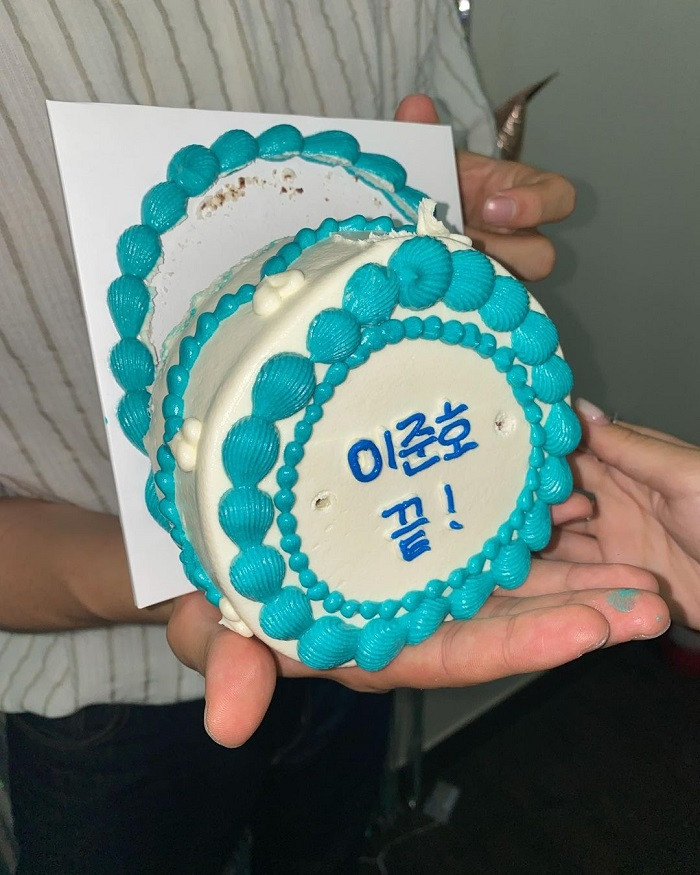 In response, some netizens commented:
"I get that you wanted to show the cake clearly [to the camera] but the thing you're holding is a cake LOLL."

"I think he did that because he wanted to show off the writing in the photo...Kang Tae Oh is born funny. LOL."

"Why is he like this? LOLLLL."

"The cake is very upset LOL."

"Kang Tae Oh is such a funny person LOLLLL."

"What in the world is he doing? LOLLL."

"Omg please LOL."

"He is such a hilarious person."

"It's 'The End' for the cake too. LOLLLLLL."

"Crazy. LOLLL."

"He's so frickin' funny. LOLLL."
"LOLLL. He's super funny."