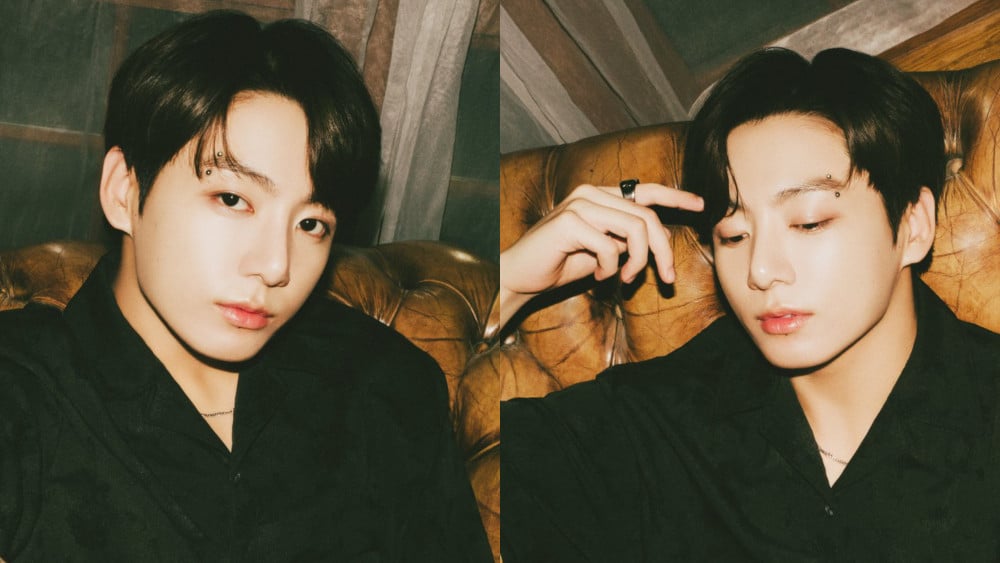 BTS's Jungkook is garnering praise from fans as well as netizens for his crazy good vocals and introduction in BTS's recently released collaboration 'Bad Decisions' with Benny Blanco and Snoop Dogg.
Jungkook's name took over multiple platforms after the song's release as he trended at #3 in the United States and #7 on South Korea's MelOn as the highest trending BTS member. His YouTube and Google searches in the US also peaked at 100 immediately as soon as the collab was released, showing off his unparalleled popularity in the country.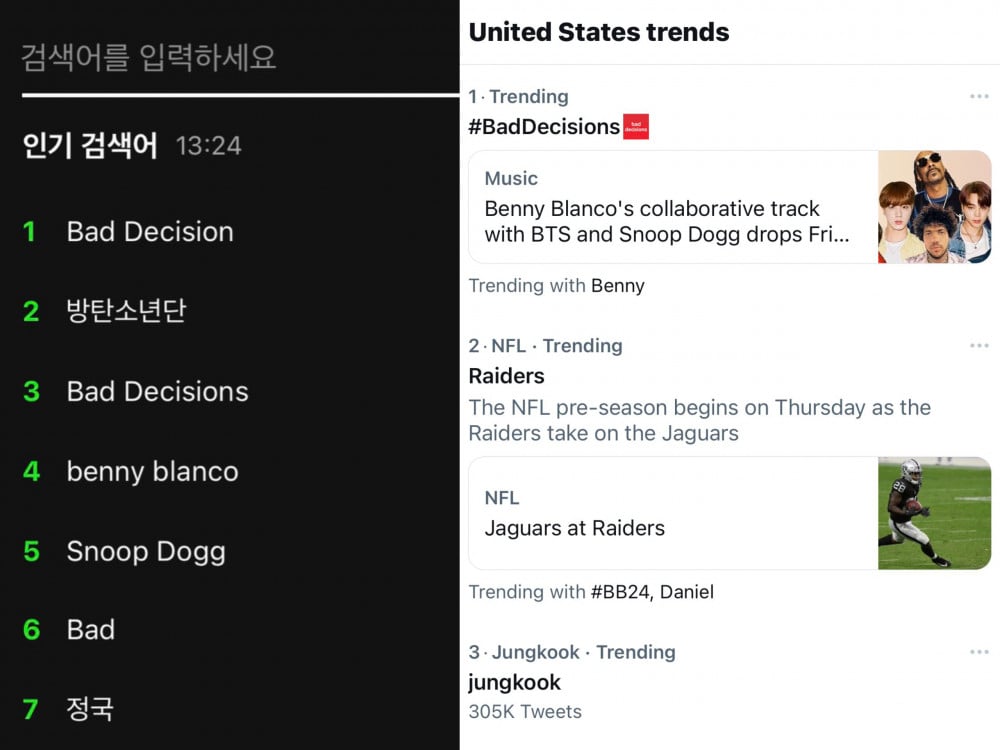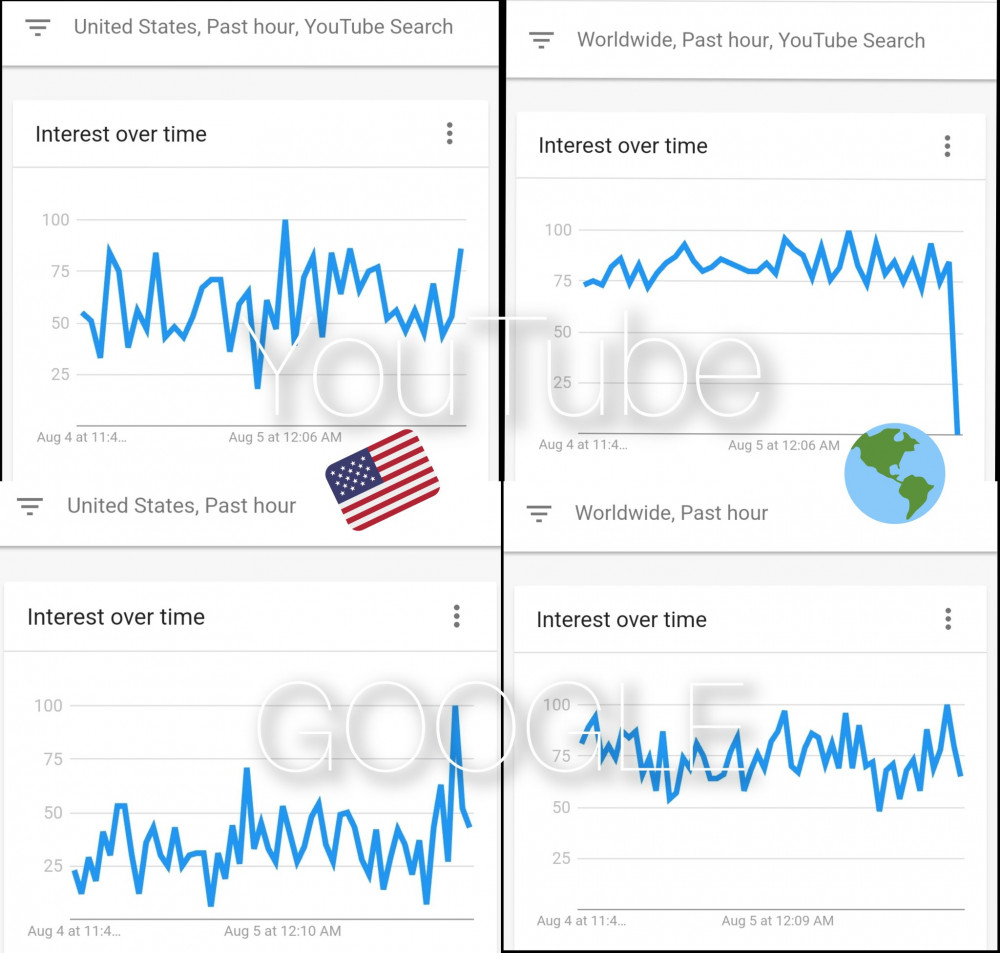 Fans could not help but rave about Jungkook's stunning vocals and the way he sang the lyrics. His sense of rhythm and pronunciation also garnered many compliments.
Jungkook's vocals are so good that fans crave for more as they uncover his background and layered vocals in the song. Apart from fans, multiple verified accounts were also seen swooning over his vocals.
Jungkook, who is very much praised for his pop vocals, won everyone's hearts once again, which is evident from the way his part and vocals from the song are already going viral on Tiktok and Instagram reels.
He was also a hot topic on Korea's community 'theqoo' as a post regarding his vocals in Bad Decisions is trending in the HOT category with K-Netizens praising his vocals as:
• Your voice sounds like a real instrument

• Jungkook is a pop vocal real world treasure...

• Jungkook tore the intro this time too ㅠㅠ wow so good

• A real pop-optimized vocal ㅇㅇㅇㅇ

• Jungkook's introduction is a winning formula

•An introduction that you can trust and listen to!!It's like a wizard that brings a song to life

• Jungkook Jeon is a really rhythmic and very stylish vocalist!There has to be something to focus on from the start, but it seems like Jungkook is playing that role.

• The tone, pitch, rhythm, and pronunciation are all good, especially when you listen to the intro.
Netizens are also waiting for his solo album anxiously as they reacted by saying :
• I'm waiting like crazy for Jungkook's solo album

• I wish Jungkook's solo album has a song in English

• I'm really looking forward to Jungkook-ah's solo album ㅠㅠ Come quickly