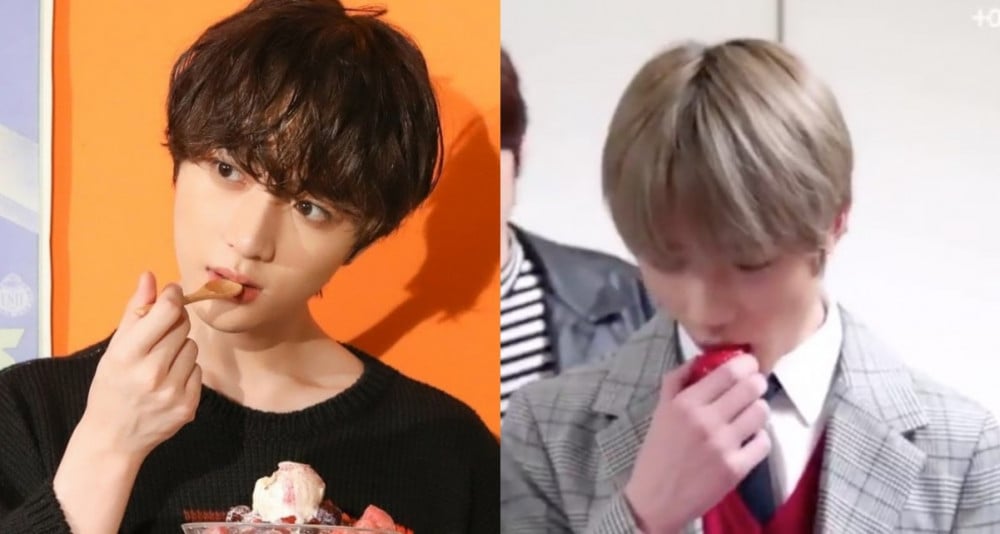 TOMORROW X TOGETHER's Beomgyu garnered attention for his tiny food bites.
On August 15, one netizen took to an online community forum and created a post titled, "If I ate like Beomgyu, I'd be so thin". Here, the netizen included several photos that showed Beomgyu's extremely tiny bites every time he ate food.
In particular, Beomgyu was seen nibbling on a popular chocolate-filled biscuit snack called 'Kancho'. The snack is a small round biscuit and is well-known as a bite-sized snack. However, Beomgyu was seen eating a single 'Kancho' biscuit in 6 bites, surprising many. The netizen further wrote, "Beomgyu's bite is small, but his portion is also so small."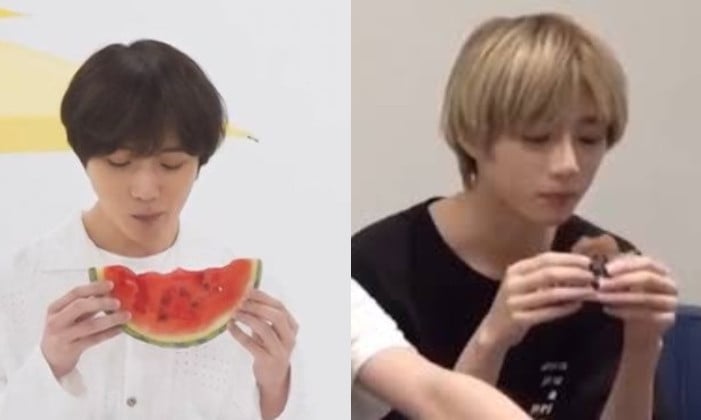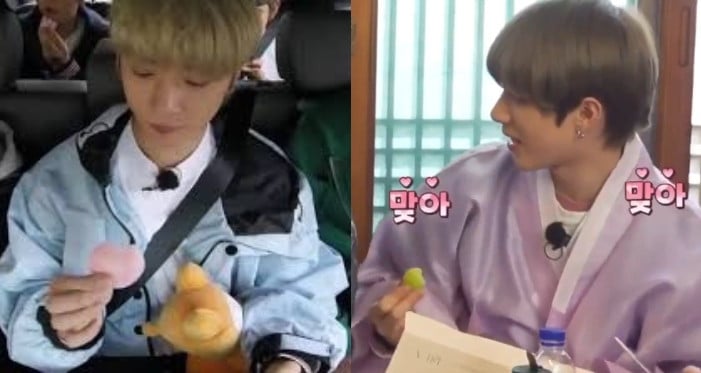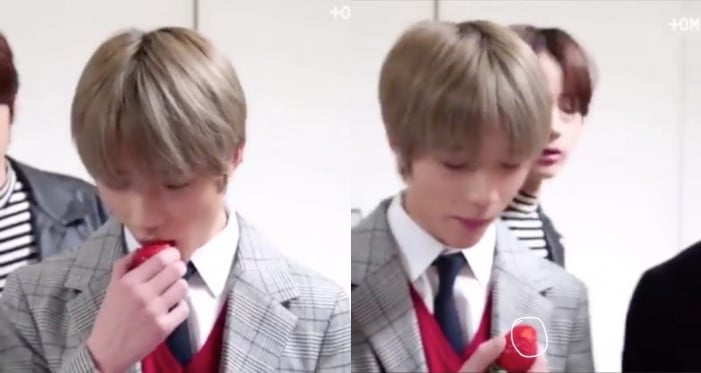 Here, the netizen wrote, "This is the amount of chicken left over after [Beomgyu] did a mukbang V Live with Taehyun. Is this even a mukbang ? Loll."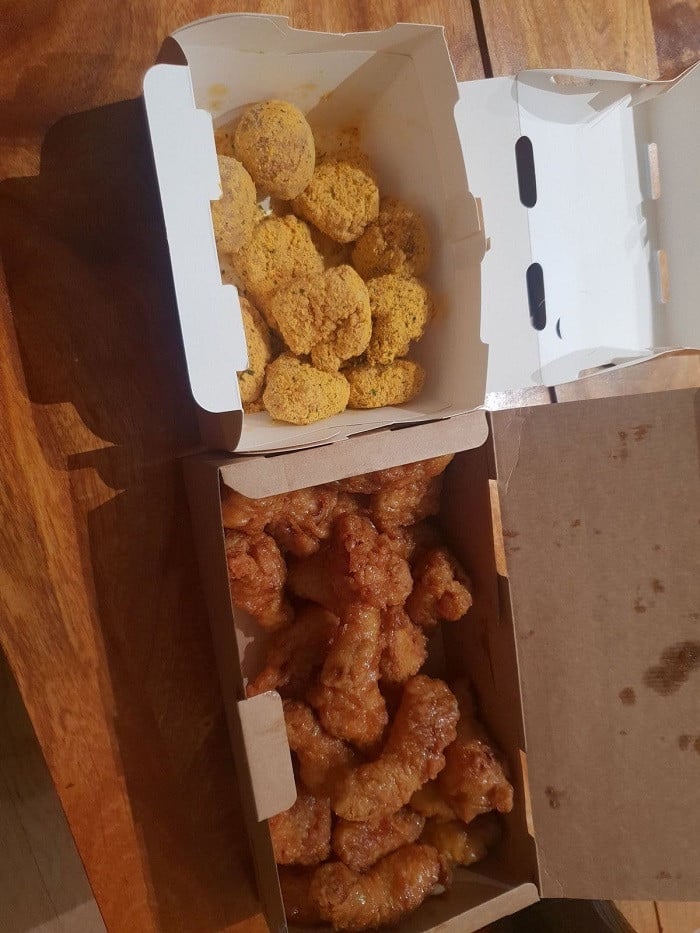 The netizen wrote, "Beomgyu's birthday live [broadcast] that I remembered about after seeing Beomgyu's bite size in yesterday's live. [The left image] is the amount that Beomgyu ate. [The right image] is the amount Soobin ate after visiting [the live broadcast session]."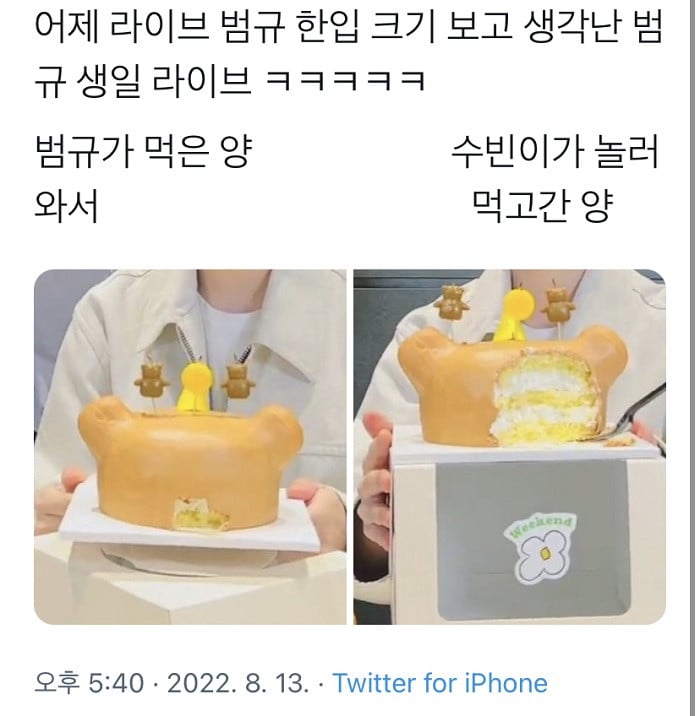 The netizen wrote, "The world's first idol who ate the 'Kancho' in 6 bites."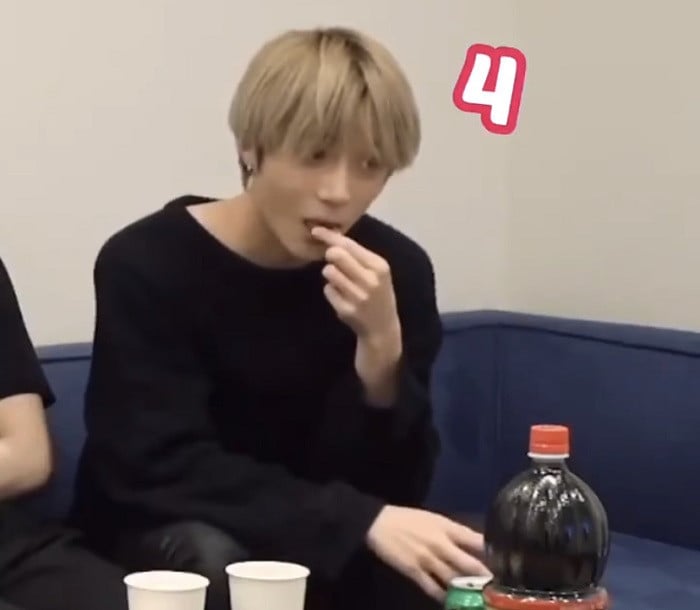 Netizens commented:
"Wow, it looks like some squirrel's bite size."

"Amidst all this, Soobin's single bite size is so adorable TT."

"Why is it so cute that he eats little by little?"

"Beomgyu's total meal portion = my bite size."

"Seeing that he's so tall despite [his small portions], I realize that height is something you're just born with."

"The cake bites are so funny LOL."

"Beomgyu eats so little...he's so skinny too."

"He eats even less than models."

"He chewed on one bite of the cheese powder chicken meat a total of 26 times."

"Beomgyu is so thin."