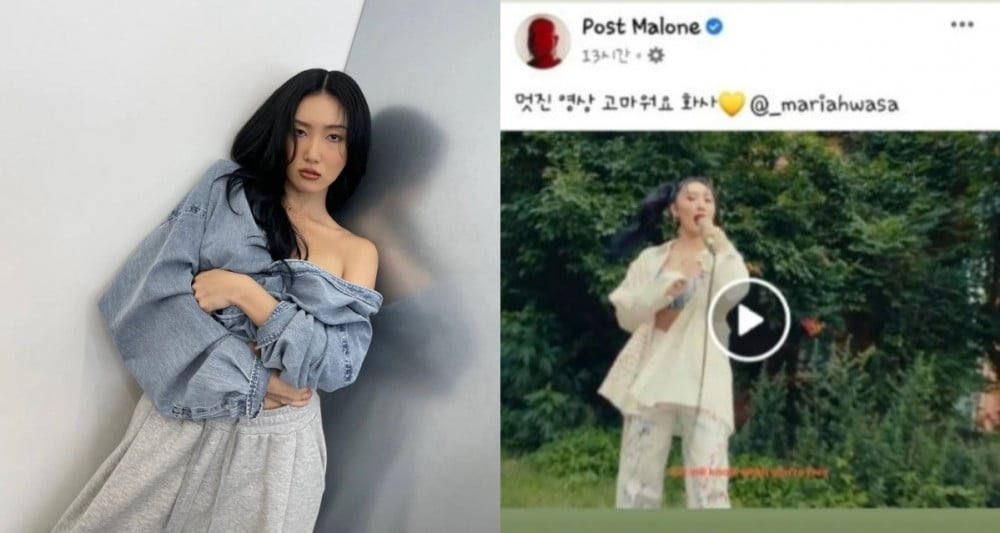 Hwa Sa became speechless after finding out that singer Post Malone had reposted her cover of his track "I Like You".
On August 4 KST, Hwa Sa took to her personal Instagram to post a screenshot of singer Post Malone's Facebook repost of her cover video of his track "I Like You". Along with Hwa Sa's cover video, singer Post Malone had written in Korean, "Thank you for the awesome video, Hwa Sa💛". Hwa Sa responded with a speechless emoji, and further revealed a messenger conversation she shared with an acquaintance.
Hwa Sa's message read, "What in the world...Is this really Post Malone? If that is the case, then I am a Successful Fan."