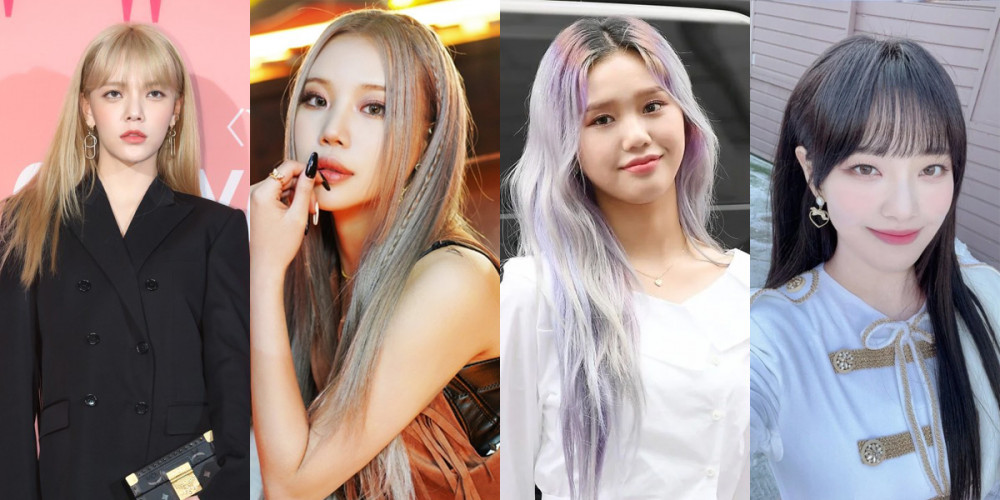 No one knows K-Pop idols better than their fans!
It looks like fans have already figured out the identities of all 8 contestants appearing on JTBC's upcoming new vocal competition program, 'The Second World', just by listening to a short preview of each contestant's vocal performances!
'The Second World' is a brand new vocal competition program starring female K-Pop idol rappers. The show gives K-Pop idols who usually have rap parts in their group songs to showcase their hidden vocal talents, while simultaneously inviting viewers into a new world where they can unlock the never-before-seen charms of these female idol rappers!
Ahead of its premiere some time later this year, voting for the first round of the competition recently took place on August 1 from 2 PM - 7 PM KST via Naver NOW. The round consisted of short vocal performances by each of the 8 contestants, and fans were given the opportunity to vote for their favorite two vocalists, whose identities remained hidden.
But fans, being fans and all, figured out their idols' identities in no time!

Strength - Oh My Girl's Mimi
The Emperor - MAMAMOO's Moon Byul
The Devil - Cosmic Girls's Exy
The Sun - Momoland's JooE
Judgement - Wonder Girls's Yubin
The Magician - Billlie's Sua
The Star - CLASS:y's Kim Seon Yu
The Hermit - Former AOA member Jimin
Meanwhile, JTBC's 'The Second World' will be MC-ed by Paul Kim.