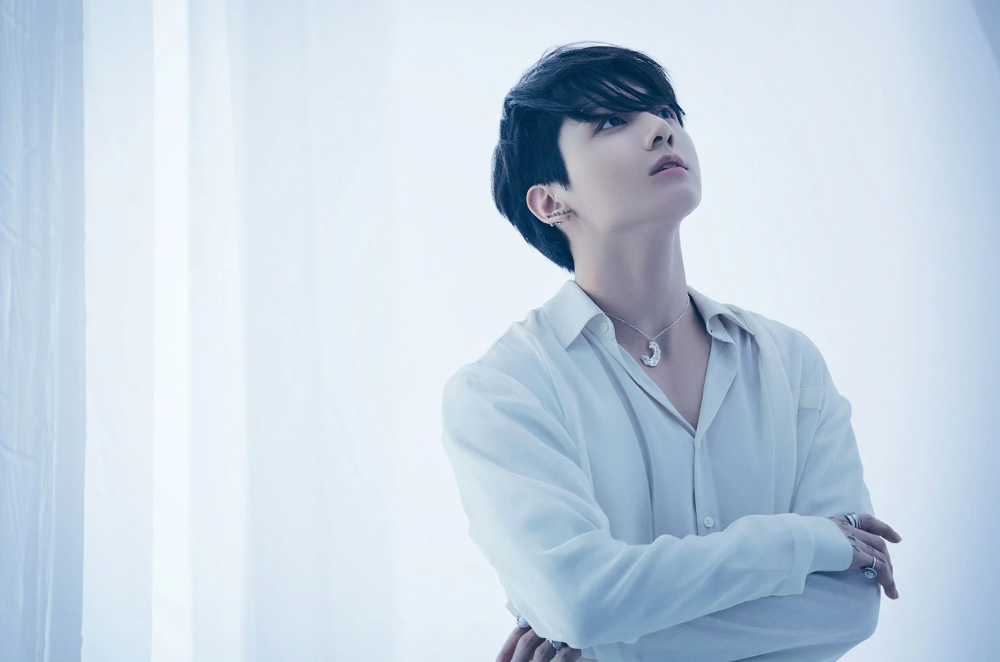 It is September 1 in Korea, which means it's the birthday of BTS maknae JK, aka Jeon Jungkook. The multi-talented member of the band is now 25. As always, ARMY is geared up and is celebrating their favorite artist's special day in style.

We are all aware of the idol's incredible talent. He excels at practically everything. That's how Jungkook got the name "Golden Maknae." His pitch-perfect and honey-like voice make any song you hear a beautiful experience.
On the occasion of JK's birthday, why not take a look at some of his best solo tracks? We have songs that he has released under BTS albums and also his singles. Make these lovely songs a part of your playlist and listen to them as you celebrate "Jungkook Day."
"Begin" (WINGS)
It is a beautiful track with really personal lyrics that talk about Jungkook's love for his Hyungs. The youngest took his solo song on 'WINGS' as an opportunity to thank the members for loving and taking care of him.
"Euphoria" (Love Yourself: Wonder)
One of the top fan favorite ones as the performance to "Euphoria" with JK flying across the stadium is an experience of a lifetime. While the beats are melodic and soothing, its music video, on the other hand, is a real tear-jerker.
"Decalcomania" (Unreleased Solo Song)
While the singer never officially released this song, fans will certainly remember all about it. JK surprised ARMYs with a snippet of the track back in 2019. Since then, everyone's just patiently waiting for him to drop the full version.
"My Time" (Map of The Soul: 7)
JK recounts how he didn't get to have a normal childhood or experience any of the things that boys his age does. He put in so much effort training and reaching where he is now that some frivolous joy and childhood innocence were lost along the road.
"Still With You" (2020 FESTA Song)
One of JK's most splendid productions and by far the best song for a rainy day. The song transitions between many moods, opening with a jazzy setting and ending with slow beats. Truly, "Still With You" is a gem.
"Stay Alive" (7 Fates: Chakho)
Produced by Suga and sung by the youngest, it was released as the promotional track for their webtoon, '7 Fates: Chakho'. While JK sounds beautiful in every song, there is something emotionally different about him in this one.
"My You" (2022 FESTA SONG)
Released for this year's Festa, "My You" is a track that Jungkook dedicates to their fandom, ARMY. His love for their fans is immeasurable, and this song is yet further proof of it. In this touching letter, he promises to go the extra mile to make their fans, 'their purple light,' proud.
Each of Jungkook's solo songs is an experience in itself. This special day gives us a chance to appreciate his craft even more. Happy Birthday, JK!