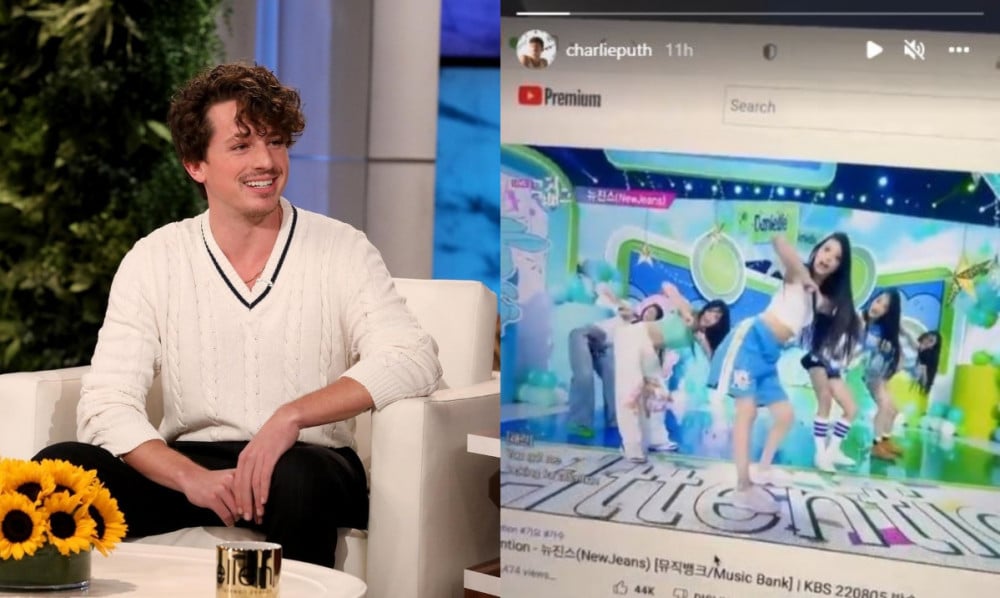 American singer-songwriter and record producer Charlie Puth showed his support for rookie girl group NewJeans.
On August 30 KST, Charlie Puth took to his personal Instagram to reveal a video of NewJeans' performance of their track "Attention" on the August 5 KST broadcast of 'Music Bank', gathering interest. Charlie Puth also added three fire emojis to his Instagram story, expressing his positive reaction to NewJeans' performance.
In particular, Charlie Puth also has a hit track titled "Attention" and thus, many netizens thought he accidentally came across NewJeans' performance due to the video algorithm. Nevertheless, many were pleasantly surprised by Charlie Puth's support for NewJeans.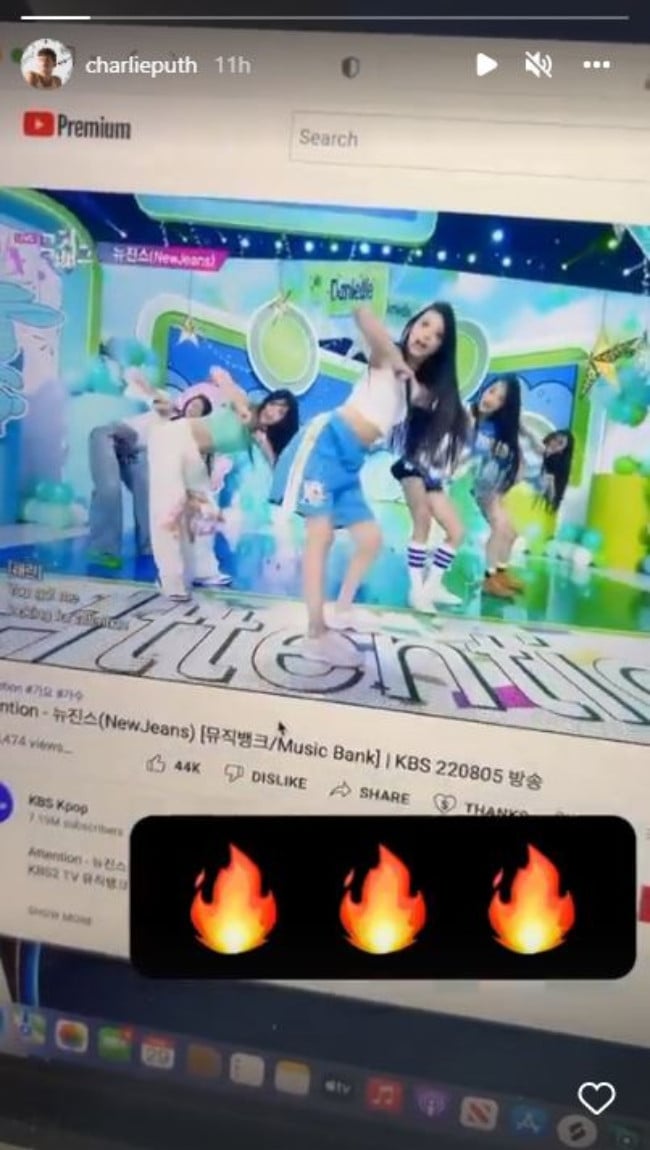 Netizens commented:

"Wow, it really is such an amazing generation. We couldn't even imagine something like this in the past, but K-pop really grew so much."

"If the song is good, I guess you can communicate in some way."

"Makes sense, considering how he also has a song called 'Attention'. Loll. Did it appear from the algorithm recommendation?"

"Charlie Puth's 'Attention' is also a really good song."

"Charlie Puth's 'Attention' is so frickin' good, but NewJeans' 'Attention' is also really good."

"Maybe he found the video while searching his own song 'Attention'. Lolll."

"Please listen to their 'Hype Boy' too."

"This era is a really new era."

"Omg. LOLLL."

"Wow, is this for real?"

"K-pop really gained a lot of recognition."