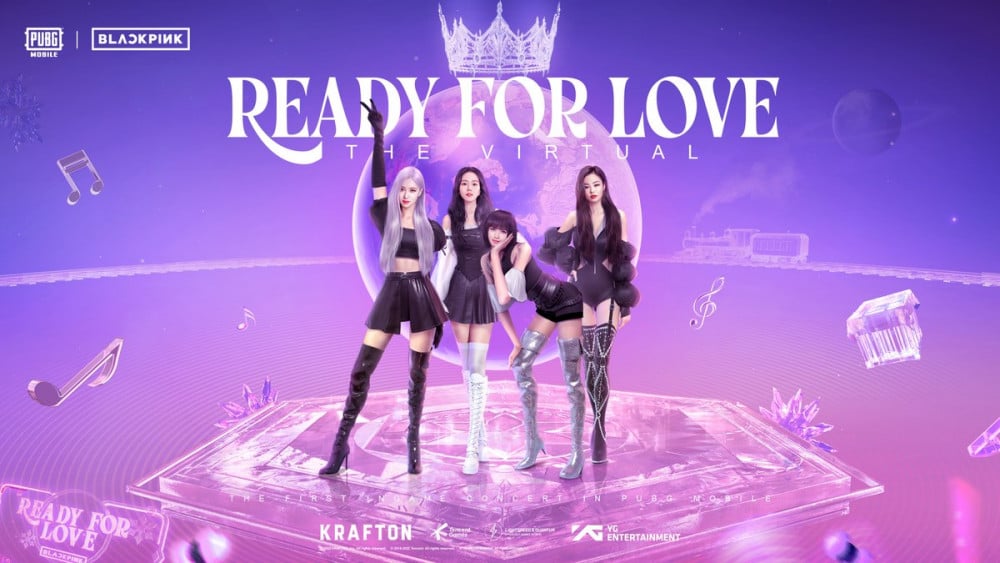 The girl group BLACKPINK collaborated with PUBG Mobile to premiere the video clip of their new song "Ready for Love." Using virtual avatars, the musical group starred in a music video (MV) that places them within the chaotic world of the video game.
PUBG Mobile, which on July 22 held its first in-game concert precisely with Blackpink as a guest artist for such a momentous event, was also the platform chosen to release the video clip for "Ready for Love," the theme song performed by the group.
Since the appearance of the MV, "Ready for Love" has received positive comments in addition to achieving records in the gaming world and standing out as one of the most viewed and liked videos of this year.
Being nominated for Best Metaverse Performance at the 2022 #VMAs, days before the MV was even released.
Now it has been officially announced that BLACKPINK broke the record for the most-viewed Game Collaboration MV in the first 24 hours with more than 15.7 Million Views beating other collaborations such as League of Legends K/DA or BTSxMinecraft.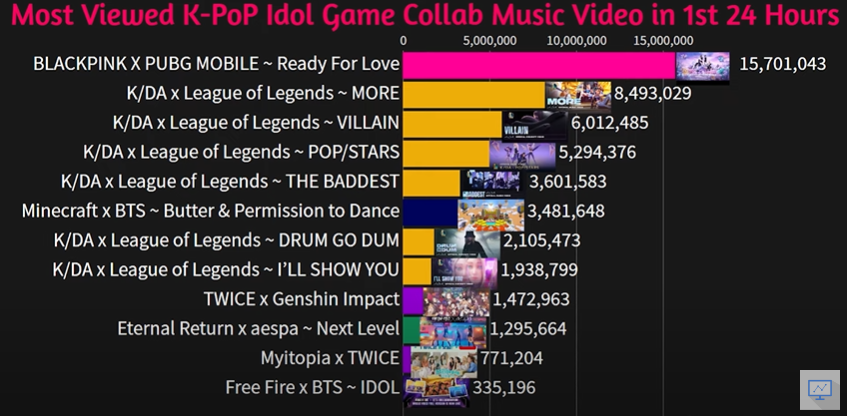 Not only that, "Ready for Love" remained the #1 music video worldwide, trending in a total of 71 countries, which is impressive for a song that was leaked and only released as a collaboration for a video game. This shows how much the public is anticipating BLACKPINK's official comeback.