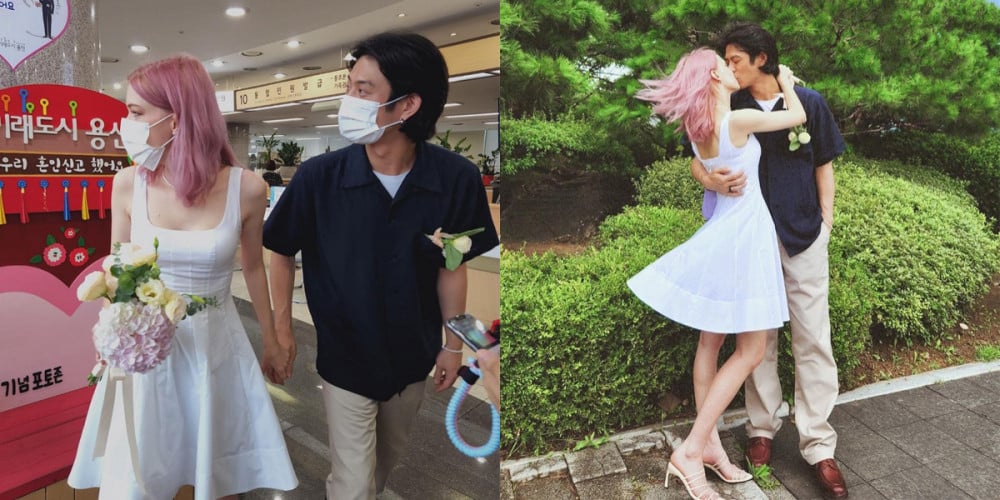 Beenzino and Stefanie Michova are officially married as of August 5!
The rapper personally delivered the joyful news via his Instagram on this day, writing, "Exclusive! Beenzino, Stefanie Michova hold a luxurious wedding in secret at Yongsan City Office. The city office staff sweated buckets trying to get Beenzino's marriage license filled out."
The couple also shared precious photos from their visit to the marriage registration office, looking the part in a white dress, black shirt, a bouquet, and a boutonnière.
A congratulations are in order! Numerous fans and celebrities have already begun congratulating the sweet couple on SNS.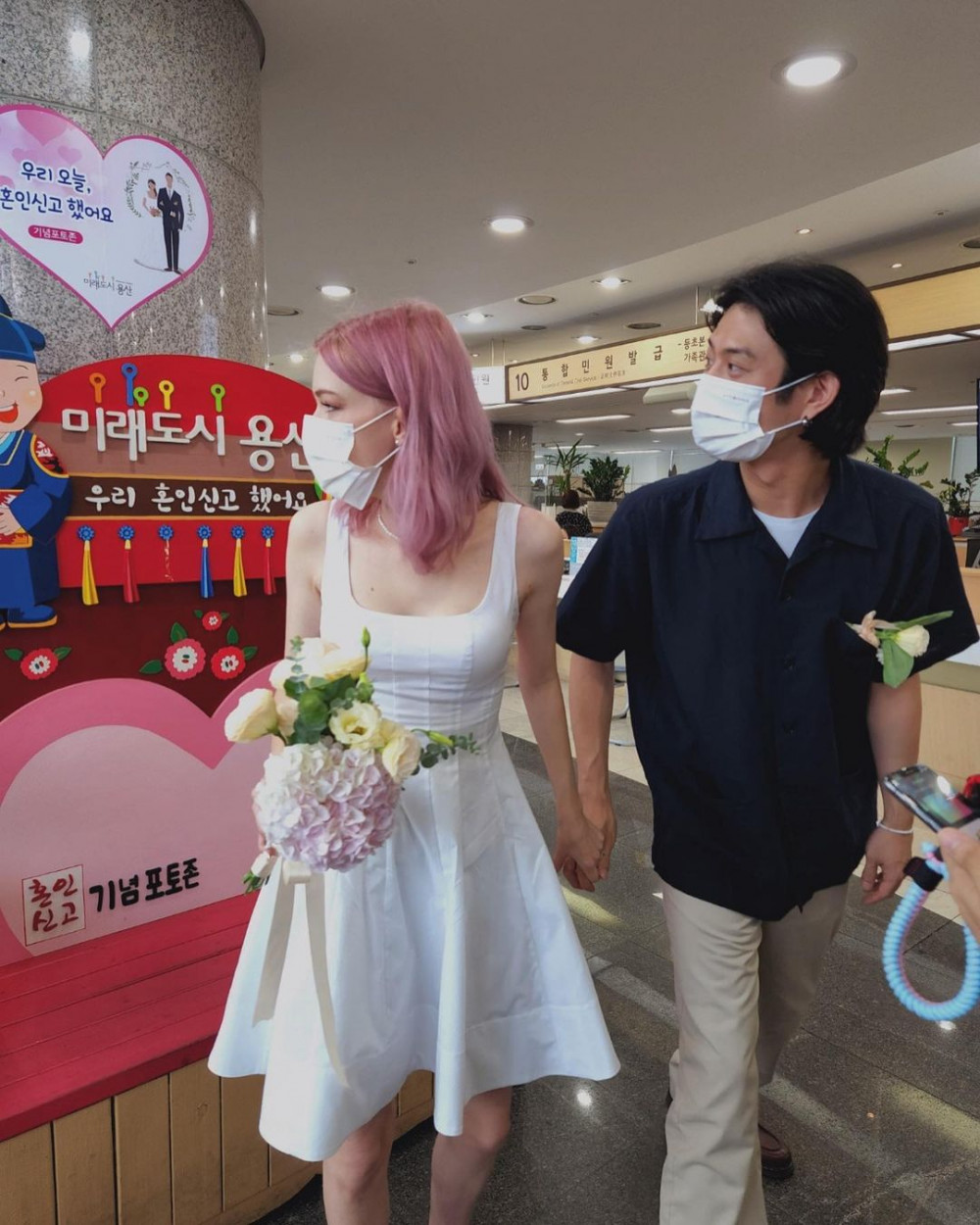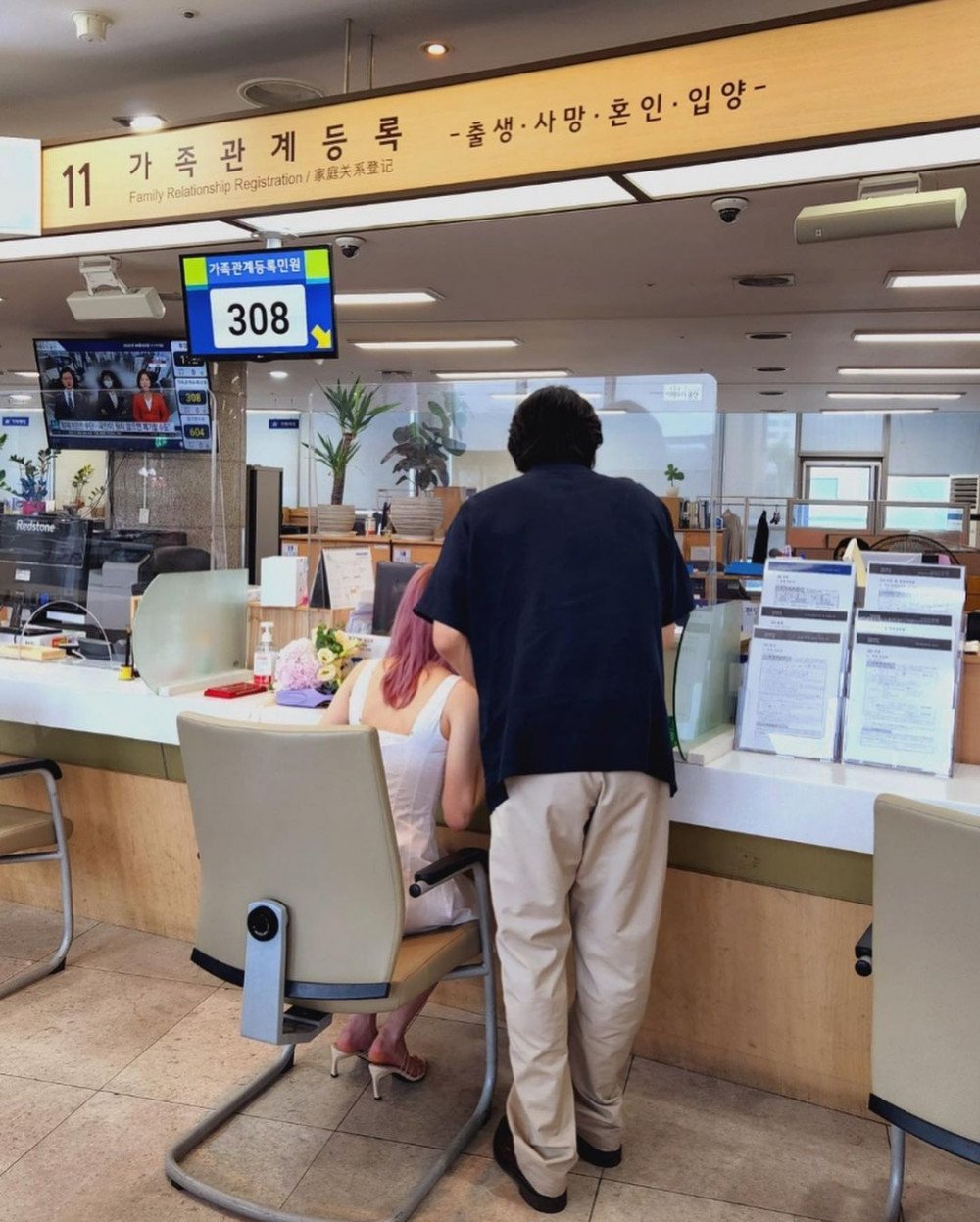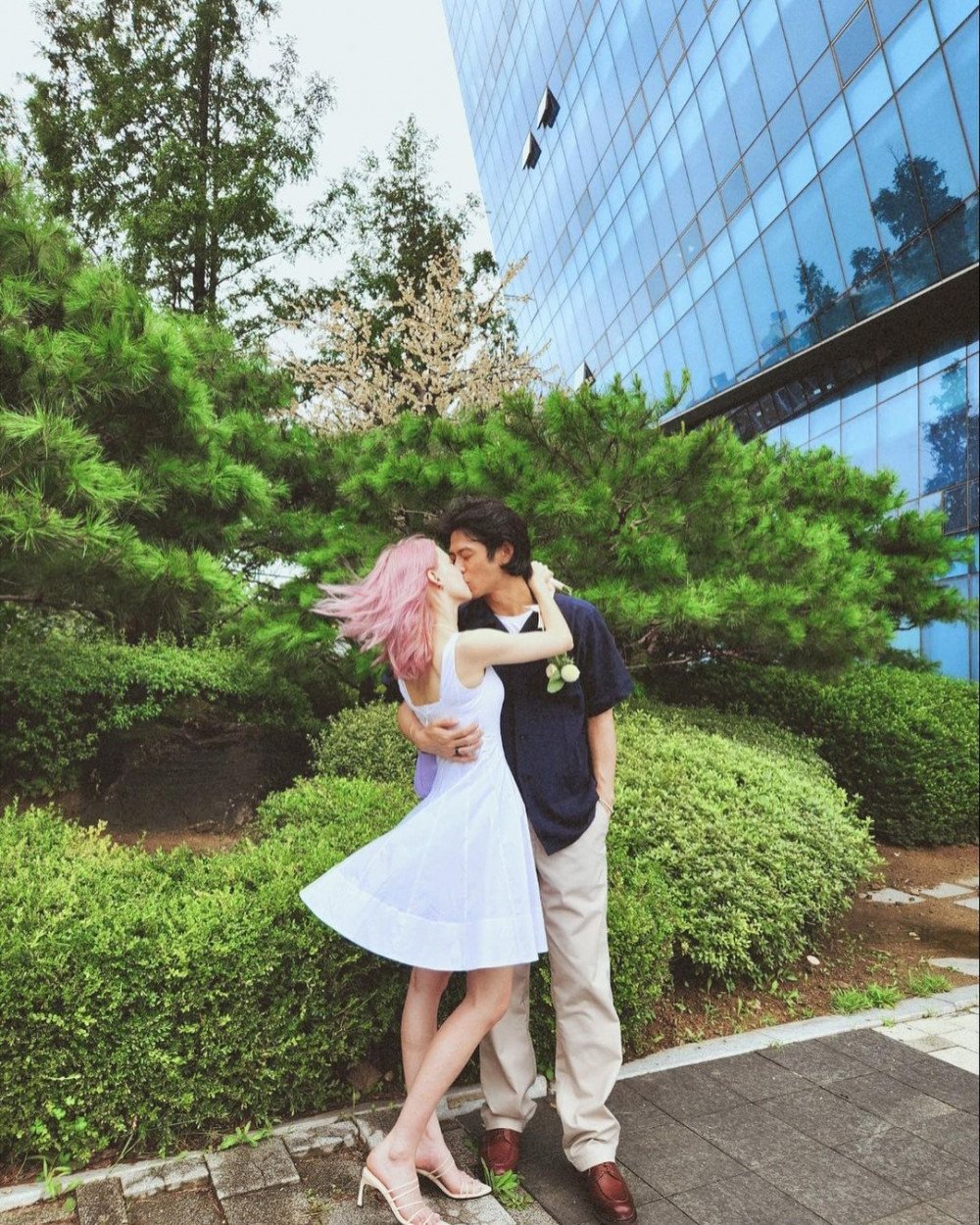 Meanwhile, Beenzino and German model Stefanie Michova went public with their relationship in 2015.
Congratulations to the newlyweds!