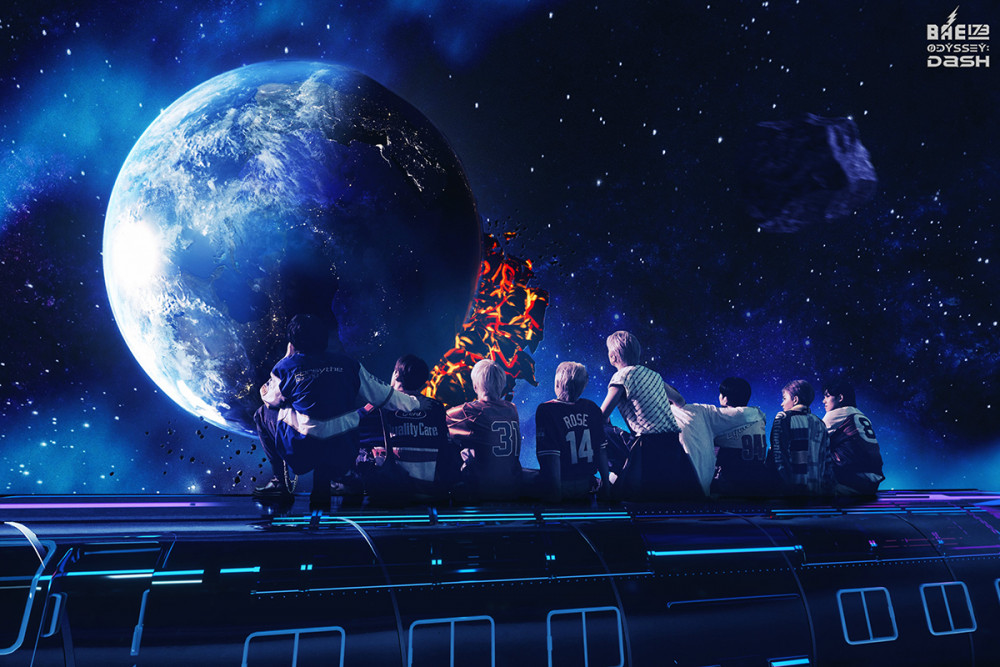 BAE173 have begun their intergalactic journey in a set of spoiler posters for their new mini album, 'Odyssey : DaSH'.
In the posters, the members of BAE173 sit atop a train traversing across outer space as they watch a meteor strike planet earth, causing a massive explosion. Despite the alarming sight before them, the group members wear unreadable expressions, piquing curiosity.
Get ready for more of BAE173's 'Odyssey : DaSH' story to unfold when the group returns with the first part of their 'Odyssey' series later this month on August 17!