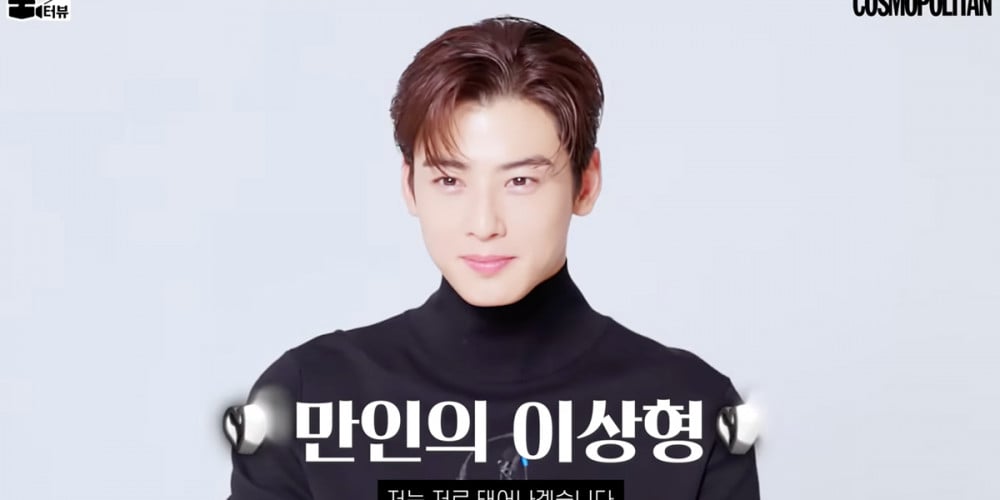 The cover star for the September issue of 'Cosmopolitan', ASTRO's Cha Eun Woo played a "balance game" while taking break from his photoshoot!
One question asked Cha Eun Woo, "If you were to be reborn, would you want to be Cha Eun Woo again v. Cha Eun Woo's favorite person?"
The idol laughed and answered, "I choose to be reborn as myself."
Next, when asked if he would become an idol and actor again in his second life, the star contemplated, "Since I already tried those two things once, I want to do something different."
Netizens reacted with comments like, "Come on~ You can be a little generous and let someone else have that face in the next life, right~?", "Eunwoo, I want to have your face once too...", "I didn't know Cha Eun Woo was such a selfish person (sarcasm). You need to share that face with the world!", "I mean, Cha Eun Woo basically won the lottery as soon as he was born in the looks department so...", "Sorry Eunwoo, there's a long line of people waiting to have that face next so you need to go to the back", and more.
Watch Cha Eun Woo's "balance game" with 'Cosmopolitan', below!