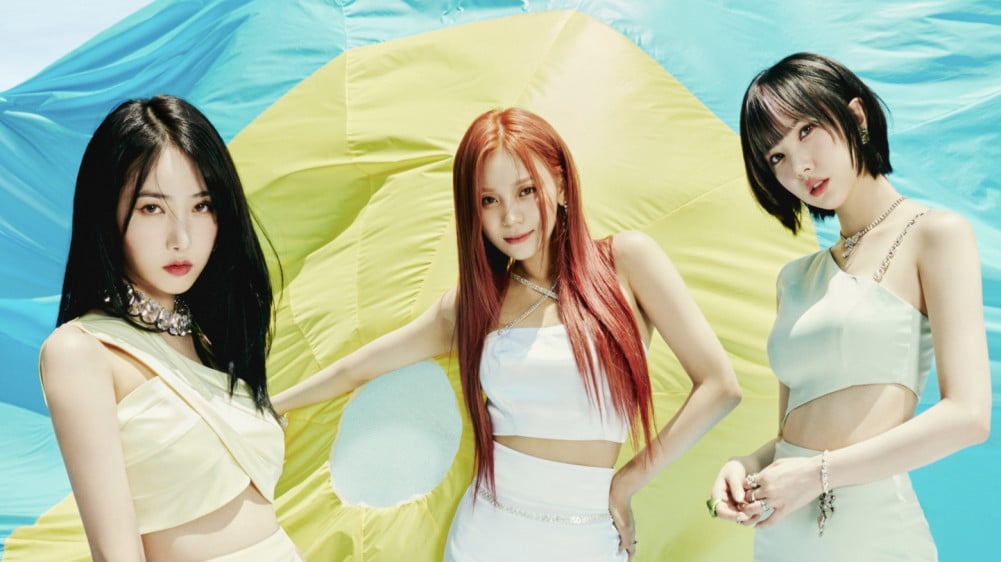 After its global release on July 6, VIVIZ' (former GFriend members Eunha, SinB, and Umji) anticipated first comeback with the group's second mini-album 'Summer Vibe' has successfully entered various iTunes album charts across the globe.
'Summer Vibe' debuted at #5 on the worldwide iTunes album chart and landed at #23 on the European album chart. It hit #1 on iTunes 'Top Album' chart in various countries, including Costa Rica, Hong Kong, Malaysia, the Philippines, Turkey, and UAE, as of July 8 KST.
In particular, the album's title song "LOVEADE" debuted at #47 on the worldwide iTunes song chart and ranked among the top 10 on iTunes 'Top Song' charts in various regions, including Bahrain, Costa Rica, Malaysia, Vietnam, and more.
Congratulations to VIVIZ! Watch their MV for "LOVEADE" here.