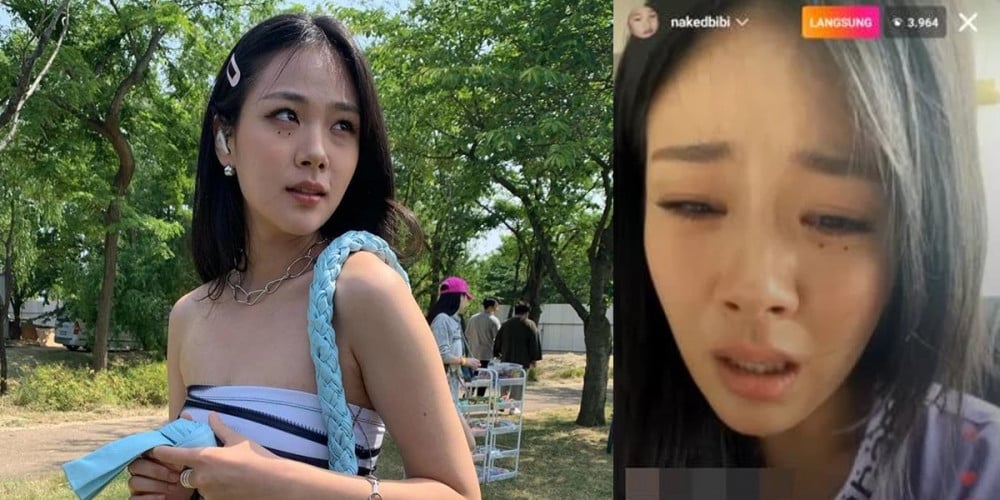 Tiger JK, founder of BIBI's agency Feel Ghood Music, has stepped up to post a heartfelt explanation on behalf of the label, in light of BIBI's recent Instagram live incident.
Earlier this week, BIBI alarmed her fans by breaking down crying during an Instagram live. Her breakdown soon became a hot topic, and the singer made numerous news headlines for her comments, such as she "can't eat and sleep without hard work" and she "wished she wasn't a singer".
However, a day after the live, BIBI quickly clarified that her breakdown had been caused by momentary stress and fatigue, and assured fans that she was okay.
Now, on July 23, Tiger JK has also stepped up to assure fans, opening up with a sincere reflection of the situation, which you can read below.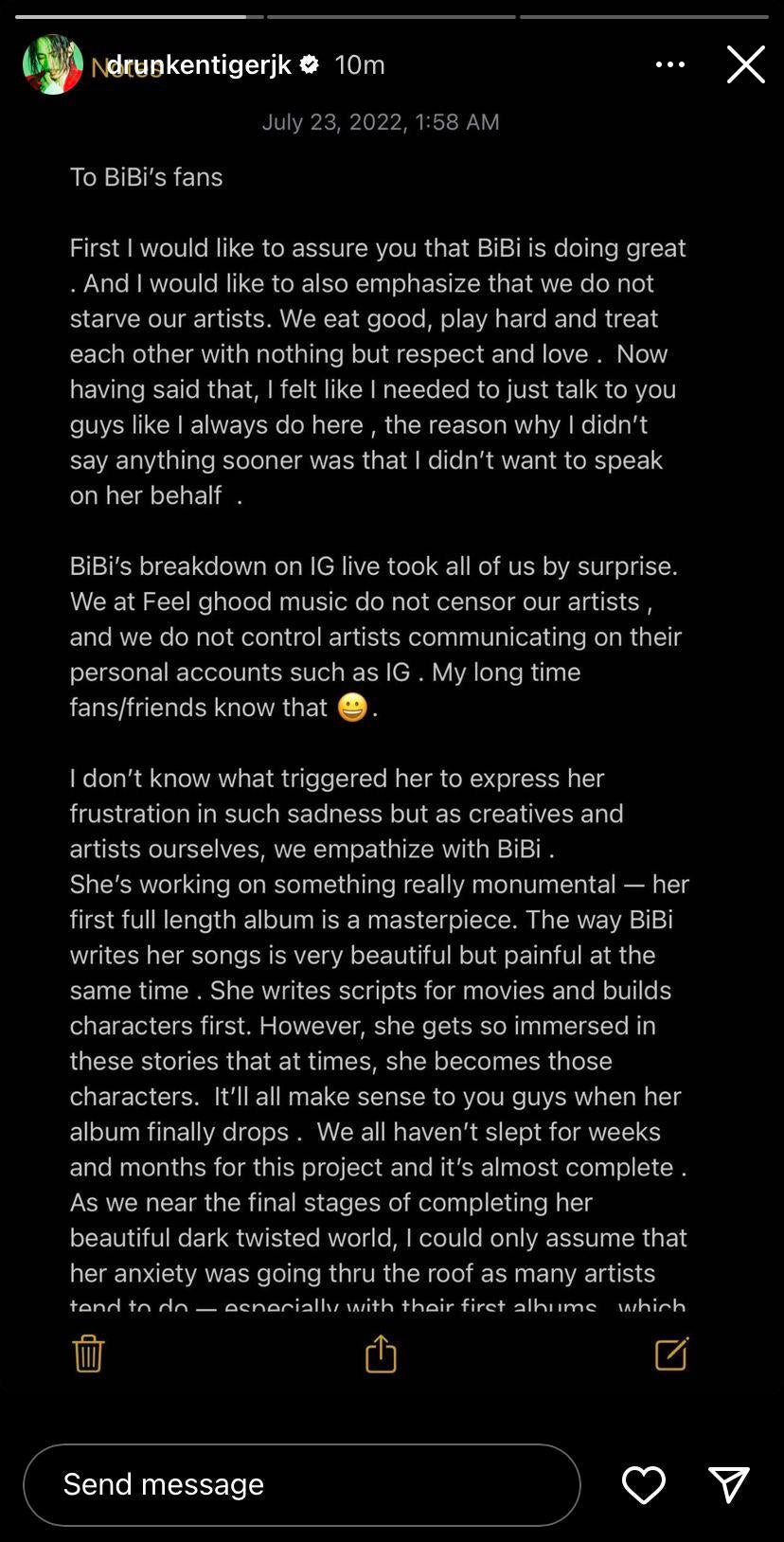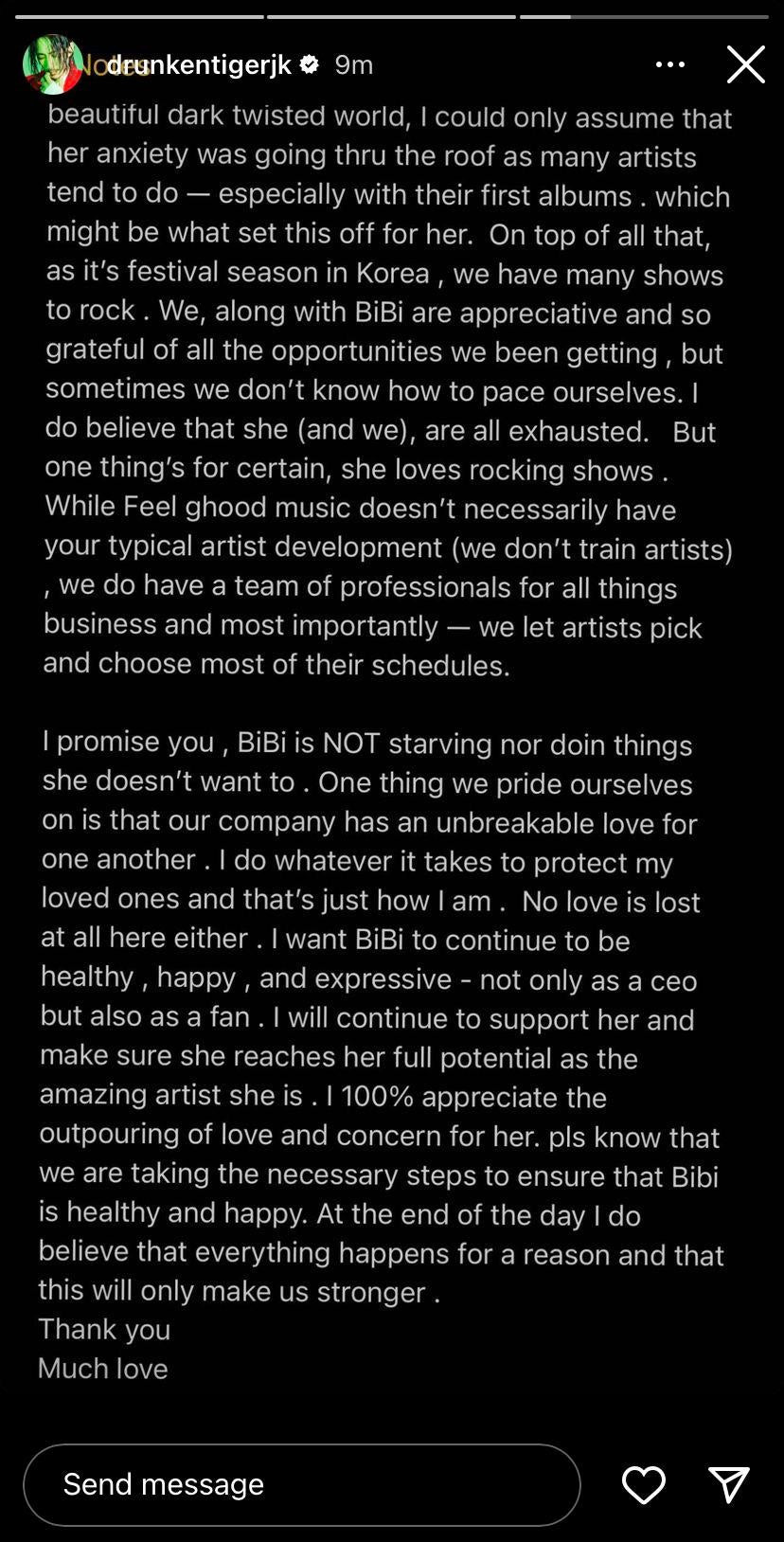 Furthermore, BIBI made sure to assure her fans once again with the following post on her Instagram.
She said,
"Even though I clarified the situation in a short live broadcast earlier today, it seems like there were many people who were very shocked, so I wanted to once again address the recent issue. I'm truly, truly sorry for worrying everyone so suddenly. While working on an album so great that it would shock the world, and simultaneously preparing other good contents, I think I experiences something like a burnout. My greedy desire to appear in front of the world in the most perfect image, with a bang, was too immense. The news articles used headlines like I can't eat, I can't sleep, and I want to give up on being a singer, which shocked me so much. I know that I surprised many of you, but please, put your concerns for me away. I plan on throwing away the weak and irresponsible sides of me, and will complete this album with passion, just like Hyeongseo always does! and I will greet you with a wonderful product soon. Thank you, sorry, and I love you.
PS. JK oppa and Mirae unnie are on the receiving end of a lot of misunderstandings.. but they are people who give me the most strength and comfort when I am having a difficult time. To my family, who always makes it happen whether it's for something I want to eat, or something I want to achieve, I'm forever grateful. Thank you for even understanding and accepting the immature sides of me. I love you."