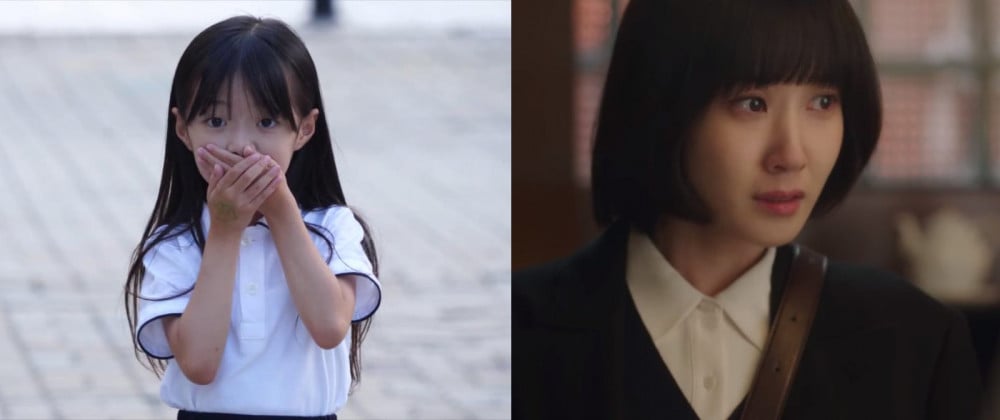 The secret behind Woo Young Woo's mother was revealed in the latest episode of 'Extraordinary Attorney Woo.'
In the latest episode of the drama that aired on July 21, Woo Young Woo (played by Park Eun Bin) found out who her birth mother is. Throughout the drama, Woo Young Woo's father raised Woo Young Woo as a single father and made many viewers wonder where her mother went.
Earlier in the drama, Woo Young Woo declared she wants to become independent from her father, Woo Kwang Ho (played by Jeon Bae Soo), while Woo Young Woo was also scouted by Tae Su Mi (played by Jin Kyung) to work at Taesan Law Firm. However, Woo Young Woo's father strongly goes against Woo Young Woo working at Taesan by saying, "You can't go there, Tae Su Mi is your mom!" Woo Young Woo, being shocked, misses her step on the stairway and falls down the stairs.
At the hospital, Woo Kwang Ho apologizes to Woo Young Woo, "I'm sorry I didn't tell you sooner. I lied about your mom passing away while giving birth to you," and explained what happened a long time ago when Woo Young Woo was born.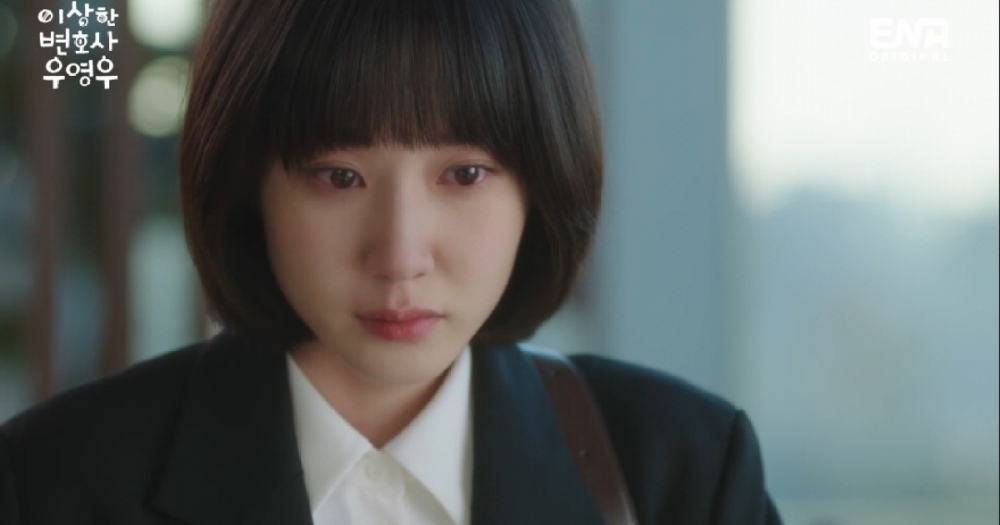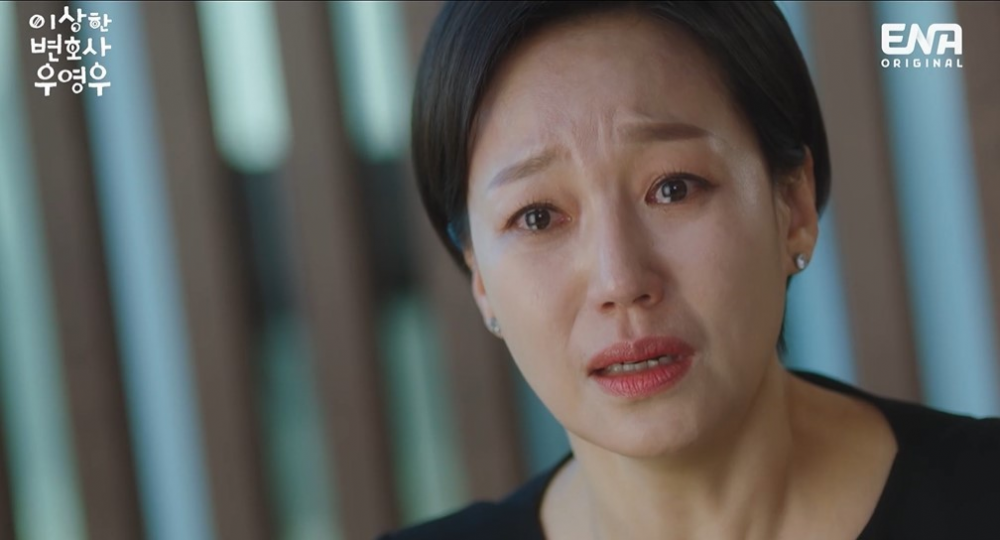 At the end of the episode, Woo Young Woo meets with Tae Su Mi and asks, "Do you not recognize me? I am Woo Kwang Ho's daughter." That is when Tae Su Mi realizes that Woo Young Woo is her daughter. Woo Young Woo continued explaining, "I was planning on leaving Hanbada. I wanted to move firms if Taesan accepted me. But recently, I found out who you are."
Woo Young Woo turned down Tae Su Mi's offer by explaining, "I was trying to leave Hanbada to be independent of my father and be a real adult. But I can't leave my father just to join my mother's firm. Especially not when my mother gave birth to me, but abandoned me, and doesn't recognize me at all, even now."

At the end of the conversation, Tae Su Mi asks Woo Young Woo, "Do you resent me for what I've done?" In response, Woo Young Woo says, "It was nice when we looked at the tree together on top of the hill at Sodeok-dong. I wanted to meet you at least once. It was nice to meet you." Woo Young Woo says goodbye and leaves.