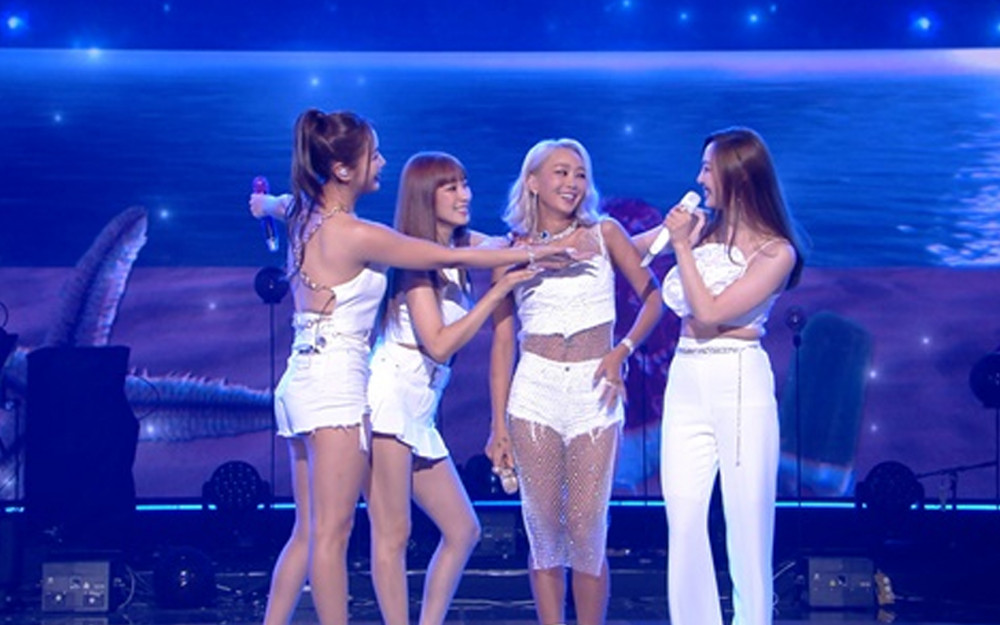 The iconic summer K-pop girl group SISTAR has returned for a special performance on the last and final episode of 'Yoo Hee Yeol's Sketchbook.'
On July 22, the 600th and last episode of 'Yoo Hee Yeol's Sketchbook' aired, and many artists joined in celebrating the anniversary as well as commemorating the show for its final episode. Renowned artists such as Paul Kim, MeloMance, 10cm, Daybreak, Kim Jong Kook, Oh My Girl's Hyojung and Seunghee, Hyolyn, Gummy, Heize, and many more joined Yoo Hee Yeol to say their last goodbyes.
Even SISTAR reunited for the first time since their disbandment and last performance on 'Inkigayo' in 2017. The girl group garnered much attention as they were seen on stage as a whole group for the first time in five years. Despite the years of being apart, the members put on a perfect performance as if they have been promoting together until just yesterday.

Fans were excited to watch the girls heat up the stage with their unchanging energy, which is perfect for the summer vibe proving they're still the summer queens of K-pop. The girls performed their most iconic songs that are still played during the summertime, such as "Touch My Body," "Shake It," "Loving U," "I Swear," and "Alone."
Check out their wonderful performances below!