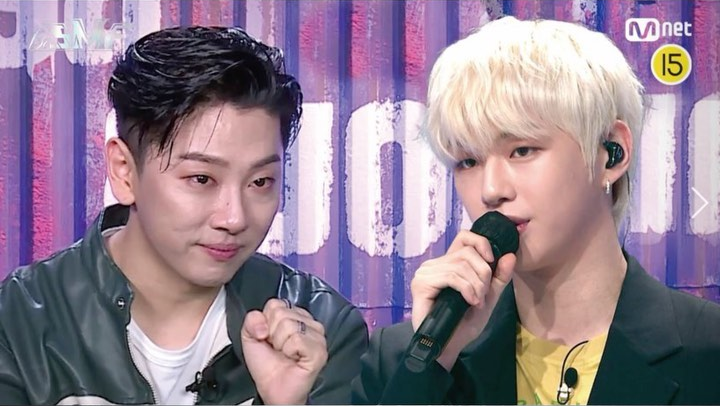 The 8 dance crews that will join 'Street Man Fighter' will be unveiled for the first time through Mnet's 'Be the SMF' prequel show that airs on July 5. Among the teams is the project crew 'Mbitious' with solo dancers who competed on the preceding 3-episode crew formation show 'Be Mbitious'.
In the 'Be the SMF' preview video, MC Kang Daniel returns to announce which 8 of the 21 'Be Mbitious' finalists earned a crew spot after adding up scores from the public evaluation and crew selection committee. Dancers were surprised by the unpredictable results. Attention is on whether Noh Tae Hyun who was leading the views can safely join.
The 'Street Woman Fighter' cast will directly introduce all 8 crews who joined 'Street Man Fighter'. The broadcast is expected to analyze the characteristics and charms of each crew and provide observation points, such as the crews' relationships and battle predictions.
The 'Be the SMF' prerelease video reveals some of the 'Mbitious' crew selection committee's top-scored dancers. The committee panelists shown included Bae Yoon Jung, Lip J, Ha Hwi Dong, and Poppin' Hyun Joon.

Mnet's 'Be the SMF' airs on July 5 at 10:20 pm in Korea and 10 pm in Japan. The 8 SMF crews will later perform as intermission guests at the 'Street Woman Fighter' reunion concert on July 9–⁠10 at the SK Olympic Handball Gymnasium. 'Street Man Fighter' is scheduled to air in August.