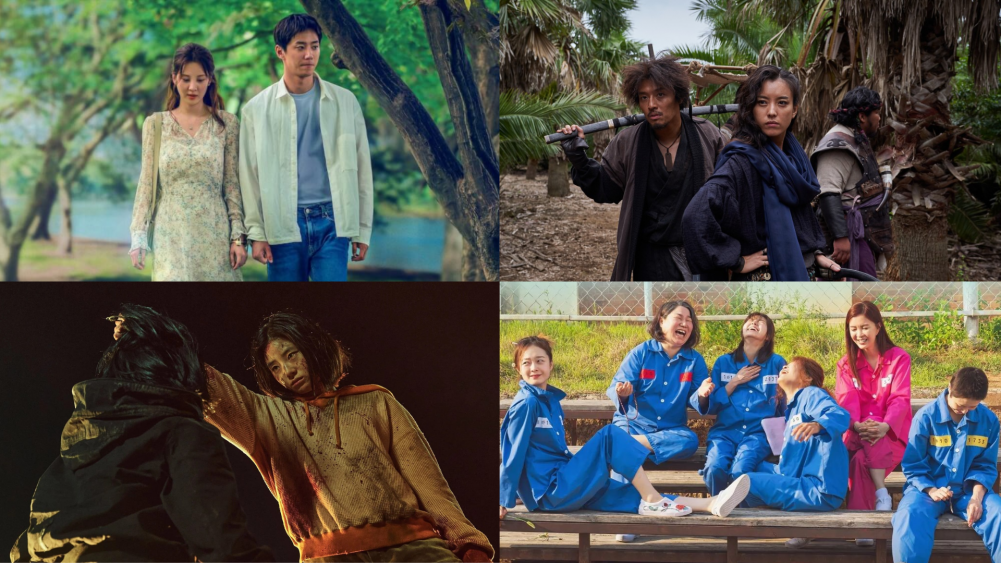 As the Korean government slowly eases and phases out various restrictions made in lieu of the COVID-19 pandemic, various events can now be enjoyed without size restrictions but, of course, with safety on their top priority. From concerts down to small curbs on businesses, all can now be enjoyed by the public while still minding one's health. This also includes the restrictions on indoor facilities such as movie theaters, with the lifting of the restrictions now allowing moviegoers to eat and drink while watching their favorite films.
More domestic fans now get to enjoy the pleasure of watching various released movies in theaters. But for those who are not keen on going outside, alongside international fans, movies were also made available to various over-the-top (OTT) and streaming platforms worldwide. Here are some of the must-watch movies that were released during the earlier half of the year!
January
January 5: 'The Policeman's Lineage'
Two police officers, Park Kang Yoon and Choi Min Jae, with different approaches to resolving crimes, come together to investigate a case that upends the entire police department in the movie 'The Policeman's Lineage,' which is based on the Japanese novel Blood of the Policeman by Joh Sasaki. In terms of box office, it is now ranked seventh out of all the Korean movies released in 2022, with total revenue of USD 5.56 million and 677,461 viewings.
Cast: Jo Jin Woong, Choi Woo Shik
January 12: 'Special Delivery'
The movie revolves around Eun Ha, a delivery woman with a perfect record, who finds her life turned upside down when a young child named Seo Won enters her car and causes an unplanned incident. The 51st International Film Festival Rotterdam, which took place from January 26 to February 6, 2022, officially welcomed the movie to screen in the Harbour section. With a gross of $3.46 million and 439,177 admissions, it is presently in ninth place among all the Korean movies released in 2022. The movie also received nominations during the 58th Baeksang Arts Awards for the Best Actress and Best Technical Award for Martial Arts categories.
Cast: Park So Dam, Song Sae Byuk, Kim Eui Sung, Jung Hyeon Jun
January 26: 'The Pirates: The Last Royal Treasure'
A spiritual prequel to the 2014 film The Pirates, the story takes place during the Joseon era and depicts a daring band of pirates and outlaws as they sail out into the troubled seas in search of missing royal treasures before their rivals do. On the eleventh day of its release, it became the first Korean movie to draw one million viewers in 2022. With a gross of US$10.31 million and 1.32 million admissions, it is presently the fourth-highest grossing Korean movie of 2022. The movie also received nominations during the 58th Baeksang Arts Awards for the Best Technical Award for the VFX category.

Cast: Kang Ha Neul, Han Hyo Joo, Lee Kwang Soo, Sehun, Kwon Sang Woo, Chae Soo Bin
January 26: 'Kingmaker'

'Kingmaker' is based on anecdotal stories of Kim Dae Jung's work with his political advisor Uhm Chang Rok during his political career. Kim Woon Beom is a politician with aspirations to become president in order to improve the nation, whereas Seo Chang Dae is a political strategist who places victory above all else. The movie was formally invited to the 24th Udine Far East Film Festival, which will take place from April 22 to 30, 2022, in the competition area. In terms of box office, it is now in sixth place among all the Korean movies released in 2022, with a US$6.00 million gross and 761,334 viewings. The film was nominated in various categories in the 58th Baeksang Arts Awards, and won categories such as Best Actor, Best Supporting Actor, and Best Director.

Cast: Sol Kyung Gu, Lee Sun Kyun, Yoo Jae Myung, Jo Woo Jin

February
February 11: 'Love and Leashes'
The movie is based on the webtoon Moral Sense by Gyeoul, which centers on a romance between Ji Hoo, who has everything he wants but has hidden BDSM inclinations, and Ji Woo, a talented member of the public relations team who learns of his secret. Many people praised the movie's portrayal of boundaries and love while also taking the time to examine kink in a setting that didn't view it as something dangerous or wrong. Several critics also mentioned that the film made a great effort to shed light on a stigmatized subculture, with honest intentions to inform and break taboos. The film also received a nomination for Seohyun as Best New Actress during the 58th Baeksang Arts Awards.
Cast: Lee Jun Young, Seohyun, Seo Hyun Woo
March
March 9: 'In Our Prime'
The movie, 'In Our Prime' tells the story of Ji Woo, a misfit in a prestigious high school, who does not fit in with his wealthy friends because of his different socioeconomic background. He eventually meets Hak Sung, the security guard at the school, a mathematical prodigy who fled from North Korea and is now living in isolation from his past. Ji Woo requests that Hak Sung teach him mathematics, and after initially being hesitant, Hak Sung finally agrees. The movie has also raked in various award nominations from the 58th Baeksang Arts Awards, from categories such as Best Director, Best Actor, Best New Actor, and Best Screenplay.
Cast: Choi Min Shik, Kim Dong Hwi, Park Byung Eun, Park Hae Joon, Jo Yoon Seo

April
April 8: 'Yaksha: Ruthless Operations'
The film revolves around Kang In, known by his vicious and ruthless alias Yacha—a human-devouring spirit—leads a squad of overseas black ops agents on a perilous mission to Shenyang, China. He uses all means required to accomplish his goals, including breaking the law. Eventually, he runs across Ji Hoon, a demoted prosecutor from the Seoul Central District Prosecutor's Office who always upholds the law. In the week from April 4 to April 10, the film was at 3rd place in the Global Top 10 weekly list of the most-watched Netflix Non-English films with 12.54 million viewing hours.
Cast: Sol Kyung Gu, Park Hae Soo, Yang Dong Geun, Jinyoung, Song Jae Rim, Lee El
April 22: 'Air Murder'

'Air Murder' was based on the novel 'Gyun' by So Ji Won, which was about the humidifier disinfectant incident, a tragedy in 2011 that resulted in the death of mothers, infants, and other people due to lung damage or other systemic diseases caused by the humidifier disinfectant. The movie shows the battle to learn the truth about the devastating disease that emerges in the spring and vanishes in the summer, as well as the airborne weapon of death that kills people in the Republic of Korea.
Cast: Kim Sang Kyung, Seo Young Hee, Lee Sun Bin

May
May 18: 'The Roundup'
A sequel to the 2017 film 'The Outlaws,' 'The Roundup' revolves around how Detective Ma Seok Do, Captain Jeon Il Man, and their team travel to Vietnam to extradite a suspect four years after the sweeping operation in Garibong-dong, but soon after their arrival, they learn about additional murder cases and Kang Hae Sang, a vicious killer who has been targeting tourists for several years for money. It became the first film in South Korea to register 10 million admissions in 2022 on the 25th day, and currently, it is the top-grossing film of 2022 in South Korea, with a gross of US$100.06 million and 12.59 million admissions.
Cast: Ma Dong Seok, Son Seok Koo
June
June 8: 'Broker'
The film revolves around two friends, Sang Hyeon and Dong Soo, who works together to steal newborns and sell the infants in the underground adoption market. But when a young mother named So Young returns after leaving her child behind, she comes across them and decides to travel with them so that they can do interviews with potential parents for the child. Two investigators, Soo Jin, and Lee, are pursuing them to look into the two men's unlawful business in the meantime. 'Broker' was selected to compete for Palme d'Or and won the Ecumenical Jury Award at the 2022 Cannes Film Festival. Song Kang Ho became the first South Korean actor to win Best Actor in the Cannes Film Festival history. The film was selected in the CineMasters competition section at Munich Film Festival, where it won the Best International Film award.

Cast: Song Kang Ho, Kang Dong Won, Bae Doo Na, IU, Lee Joo Young

June 8: '2037'
'2037' tells the story of Yoon Young, a 19-year-old who lives alone with her mother and studies for the civil service examination while holding down a part-time job. She wants to attend school with her peers, but she puts her exam first and wants to get through it quickly for the benefit of her hearing-impaired mother. Despite having a good heart and true intentions, unforeseen events make Yoon Young the murderer instead of the victim, sending her to prison and causing her to be referred to as inmate 2037 rather than by her name. The movie is currently receiving great applause among audiences due to its great portrayal of social reality, filled with crooked injustices, and due to the amazing acting of the actresses.
Cast: Hong Ye Ji, Kim Ji Young, Kim Mi Hwa, Hwang Seok Jeong, Shin Eun Jung, Jeon So Min, Yoon Mi Kyung

June 15: 'The Witch: Part 2. The Other One'
A sequel to the 2018 film 'The Witch: Part 1. The Subversion', where a 'girl' escapes from a secret laboratory called the 'Ark.' Siblings Kyung Hee and Dae Gil meet the 'girl' and become friends with her. People with different purposes appear and seek out the 'girl,' and when the gang finally finds the girl, they are overwhelmed by an unexpected power. The film is currently the second highest-grossing Korean film of 2022, with a gross of US$22.11 million and 2.80 million viewers.

Cast: Shin Si Ah, Jo Min Su, Park Eun Bin

June 29: 'Decision to Leave'
'Decision to Leave' focuses on Hae Joon, who is a private investigator and detective. When he is looking into cases, he is ardent but courteous to others. He starts looking into a case of an unnatural death that happened on a mountain. Hae Joon encounters Seo Rae while looking into the case, who happens to be the late husband's ex-wife. She makes Hae Joon apprehensive, but he also starts to have a liking toward her. In April 2022, the film was selected to compete for the Palme d'Or at the 2022 Cannes Film Festival, where Park Chan Wook won Best Director, alongside many other nominations.
Cast: Tang Wei, Park Hae Il, Lee Jung Hyun, Go Kyung Pyo

July
July 13: 'The Killer: A Girl Who Deserves to Die'
The film is adapted from the popular novel The Kid Deserves to Die written by Bang Ji Ho. The story revolves around Bang Ui Gang, a former assassin in the business. He meets a woman while working, and after being married, he eventually retires. He enjoys a comfortable life with his wife until one day when she goes on a road trip with her friend, and Ui Gang is given the responsibility of looking after Kim Yoon Ji, the daughter of his wife's best friend. Yoon Ji becomes involved with a local gang while in his care, and Ui Gang is compelled to employ a little amount of violence to protect her. Yoon Ji is later kidnapped, and Ui Gang is falsely accused of murder. Then, in order to clear his name and find Yoon Ji so that he can bring her back home safely, he is compelled to flee.
Cast: Jang Hyuk

July 20: 'Alienoid'
The film is about Guard, who is in charge of looking after alien inmates that are housed inside human brains, and his robot partner Thunder detain prisoners on the present-day Earth. The doorway connecting the 14th and 21st centuries opens due to an unexpected conflict between extraterrestrial powers on Earth. Under the Goryeo Dynasty in the fourteenth century, a group of Taoist magicians, including Ja Jang, a masked man who heads a covert gang, search for a legendary divine sword. In search of the blade, Mureuk, a clumsy martial artist, encounters Lee Ahn, a mystery woman carrying a pistol. As of July 23, 2022, it is in 6th place among all the Korean films released in the year 2022, with gross of US$6,358,657 and 785,224 admissions.
Cast: Ryu Jun Yeol, Kim Woo Bin, Kim Tae Ri, So Ji Sub, Yum Jung Ah, Jo Woo Jin, Kim Eui Sung

Coming Soon (August)
August 3: 'Emergency Declaration'
Cast: Song Kang Ho, Lee Byung Hun, Jeon Do Yeon, Kim Nam Gil, Im Si Wan
August 5: 'Carter'
Cast: Joo Won, Lee Sung Jae

August 10: 'Hunt'
Cast: Lee Jung Jae, Jung Woo Sung

August 17: 'Limit'
Cast: Lee Jung Hyun, Moon Jeong Hee, Jin Seo Yeon

August 26: 'Seoul Vibe'
Cast: Yoo Ah In, Go Kyung Pyo, Lee Kyu Hyung, Park Ju Hyun, Ong Seong Wu, Kim Sung Kyun, Jung Woong In, Moon So Ri, Oh Jung Se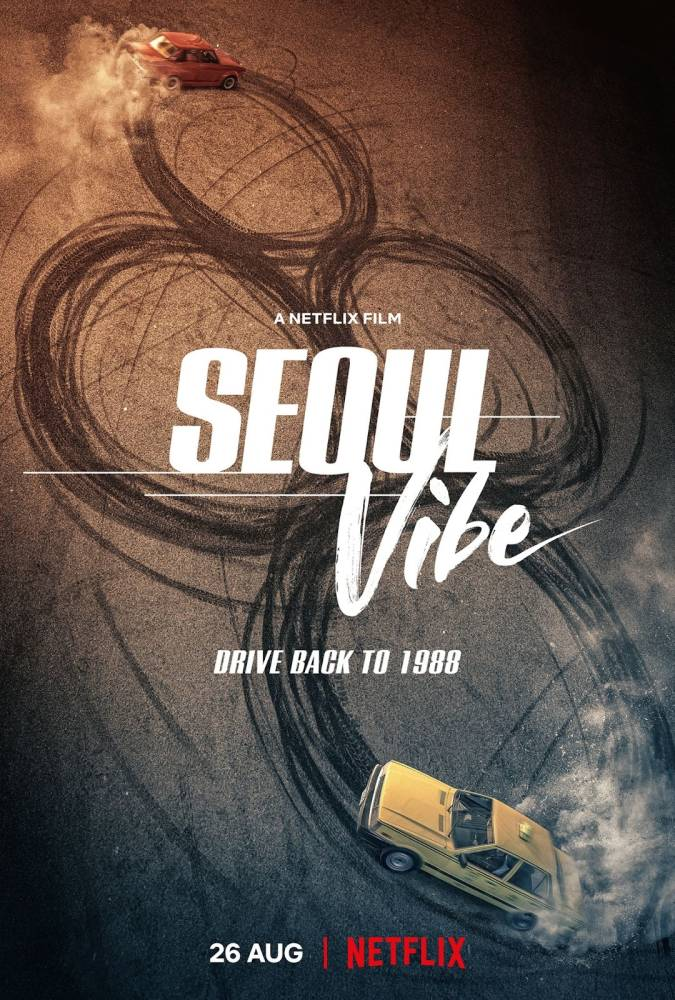 Here are some movies of 2022 that you should definitely watch! Which of these movies is your favorite, and which among them would you recommend to some viewers?