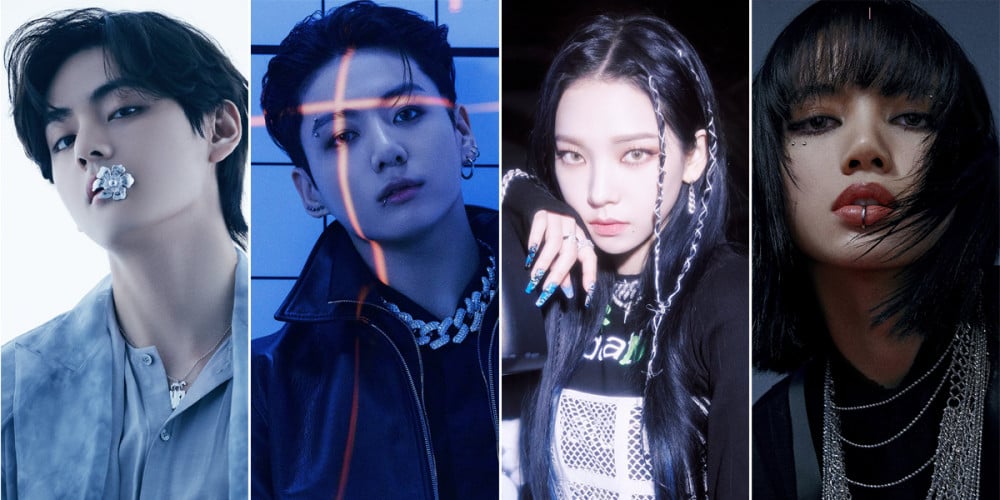 Korean netizens were once again amazed by the buying power of Chinese fansites.
The data chart below shows the 'Highest Chinese Fansite Bulk Order Album Sales of K-Pop Groups/Subunits (TOP 20)'. The chart only accounts for individual member fansites who placed bulk orders for group/unit albums. All data listed gathered proof of purchase in the form of receipts.
According to the list, fansites dedicated to BTS's V ranked #1, #2 and #3 with their purchasing power amounting to ~ $4.7 million USD for 'Map of the Soul: 7', ~$3.9 million USD for 'Proof', and ~$ 3.2 million USD for 'Map of the Soul: Persona'.
For girl groups, fansites dedicated to aespa's Karina ranked in the highest spot at #5 with purchasing power amounting to ~ $3.1 million USD for 'Girls'.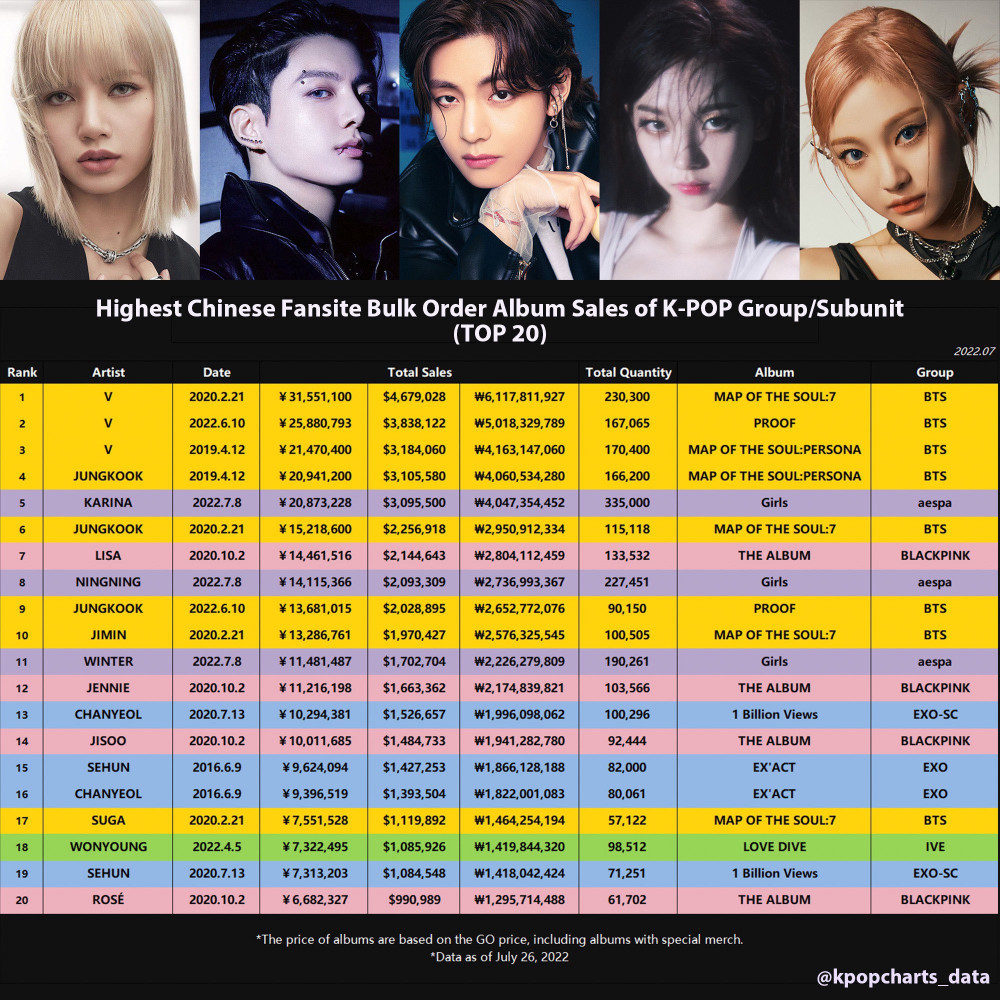 Netizens commented, "Wow, aespa's power", "I didn't know Karina had more fans than Ningning in China", "Karina is so popular everywhere", "All four BLACKPINK members are on the list", "That's BTS's selling power", "This is a sales chart I've never seen before lol", "I remember Chanyeol and Sehun's fansites were having a competition that year", "Chinese fans are no joke", "V's power.. daebak".