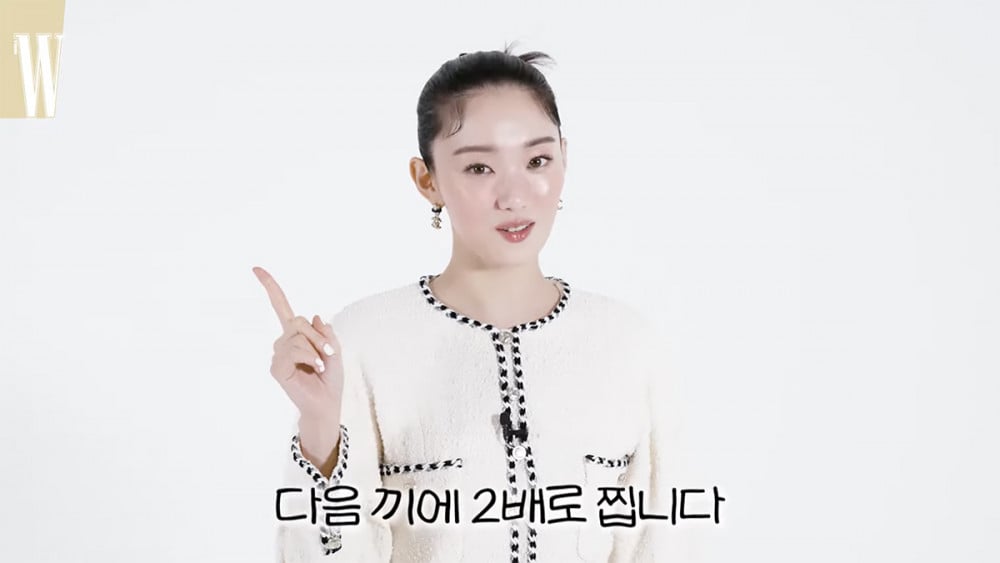 Actress Lee Sung Kyung shared her tips to maintaining a healthy figure!
In a recent interview clip for the August issue of 'W Korea' magazine, Lee Sung Kyung was to share her eating habits that help her keep her figure slim and toned. The actress said, "So many people ask me if I don't eat. They ask me, 'Do you only eat salads?'. I think even if I say no, it's meaningless. People won't believe me."
Here, Lee Sung Kyung asked a staff member to defend(?) her on her behalf. The staff member testified, "Earlier, when she saw that there was salad for lunch, she got angry." Lee Sung Kyung nodded and added on, "I was like, why is there only salad?".
The actress then revealed, "Of course, if there is an occasion where I have to lose weight, I need to control what I eat. But normally, I tend to eat an adequate amount of healthy food. If I want a snack, I eat a snack, and I always exercise as much as I ate. Exercise is all about frequency, not intensity. Even if it's only 10 minutes a day, it's important to keep it up, every day. It's much better to exercise a small amount every day than to go out one day and work out until you're exhausted. If you're feeling good, then do a hard workout. If you're not feeling great, then keep it easy."
Finally, Lee Sung Kyung emphasized, "If you starve, then the next meal that you have will make you gain twice as much weight."