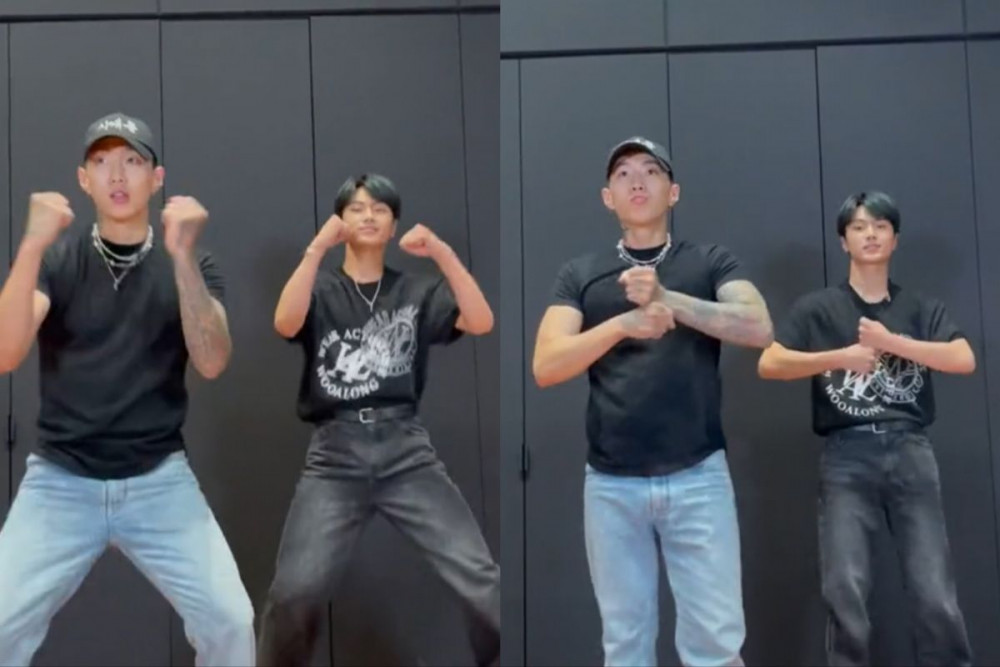 Recently, Jay Park shared a post about ENHYPEN's Jay on his Twitter account. In the post he shared, he talked about the fact that they are both from Seattle and that their fathers know each other.
After this cute interaction, the 2 Jays got together at the HYBE building and danced to the challenge of ENHYPEN's new title song, "Future Perfect (Pass the MIC)."


Jay Park also danced with ENHYPEN members Jake and Sunoo to the group's new b-side song "TFW (That Feeling When)."