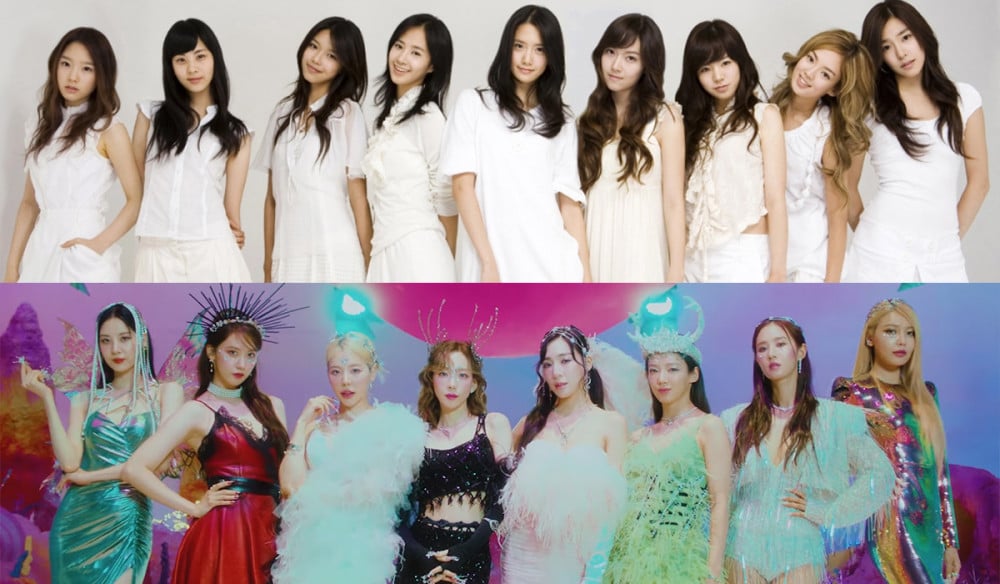 2022 has been a great year in K-pop, with many new groups debuting! The fourth-generation K-pop race is truly upon us! With that being said, there are some milestones that we must celebrate as well. 2022 is also the year some K-pop groups are celebrating their 15-year anniversary. Groups debuting in 2007 are turning 15 in 2022 -- some of these groups are still with us, while other groups have gone their own separate ways and pursued solo careers.

Whatever their status may be, being in the entertainment industry for fifteen years is not a short time at all, and today -- we will be taking the time to recognize these groups, as well as showcase some of their biggest hit songs! Without further ado, let's take a look at which groups have made this fifteen-year milestone in the K-pop industry!
Girls' Generation (Debut August 5, 2007)
The nation's most legendary girl group, Girls' Generation, is days away from their 15th-anniversary. They have been continuing to make great music with us for the past fifteen years, and they're preparing for their fifteen-anniversary special full-length seventh album, expected to drop in a few weeks! Though they are more focused on their solo careers, they still show their deep love for the group, and their chemistry has ceased to stop!


KARA (Debut March 29, 2007)
KARA debuted fifteen years ago as well. They've had quite some member switches, and they have officially disbanded, but they recently connected with fans through a photo celebrating their fifteenth anniversary. The members made sure to tag the late Koo Hara in the photo.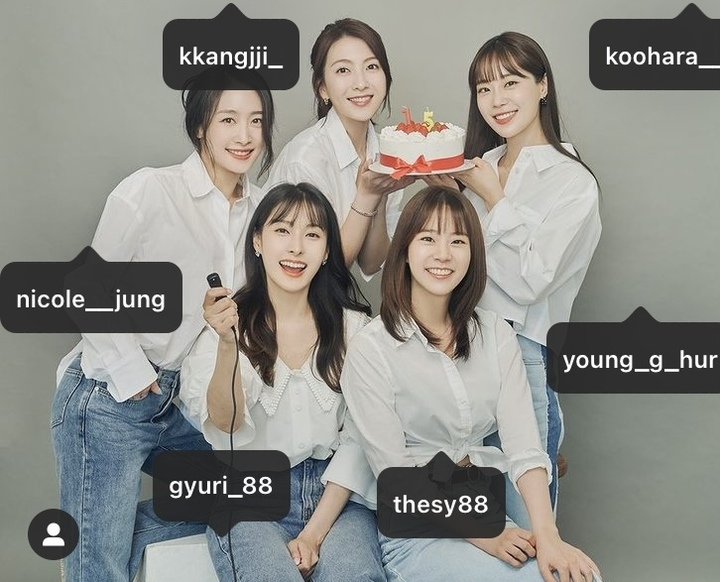 KARA showcased a lot of hit songs during their run, such as "Mister" and "STEP," and they continue to leave an impact on the K-pop world even today.
Wonder Girls (Debut February 10, 2007)
Wonder Girls, one of the most legendary K-pop groups ever, made their first appearance on television back in February 2007. If you were a fan of second-generation K-pop, then there is no way you don't remember the "Tell Me," "So Hot," and "Nobody" era where these ladies completely swept Korea with these hit songs.


They continued to promote through 2016, and they are currently promoting solo activities. It would be wonderful to see a Wonder Girls reunion one day.
FT ISLAND (Debut June 7, 2007)
FT ISLAND was the first of its kind where they debuted as an idol group in the form of a music band. Their music wasn't the typical "idol group" dance song, but it was rather slow ballad songs performed live through their voices and instruments. Their debut stirred up a lot of interest in the boy band world, and they continued to promote, releasing great bops over the years. Maybe we'll see a comeback of boy bands using instruments in the near future?

Sunny Hill (Debut September 20, 2007)
Sunny Hill, who recently made an appearance on "How Do You Play?" in the winter of 2021, made their hot debut in 2007 as a three-member co-ed group. Throughout the years, they've had numerous member switches, transitioning into a full girl group in 2012, and they are continuing to make music today! Yes -- KOTA, currently starring in "How Do You Play?" as a member of WSG Wannabe, is also in Sunny Hill!
Are you surprised to see some of these groups on this list? Fifteen years is a long time in any industry, I remember reminiscing about the 15-year anniversary of Seo Taiji and Boys' 1992 debut way back in 2007, and now an additional 15 years have passed since then -- it's crazy to see how time flies by so quickly! Anyways, these groups made their first appearance in the entertainment industry back in 2007, and we're so happy that they are part of our world. Congratulations to all these groups for reaching this huge milestone, and we hope we can see more of them in the K-pop world for years to come!
What are your thoughts on this list? Is there another group or singer that also made this milestone not mentioned in the list above? Let us know your thoughts below!