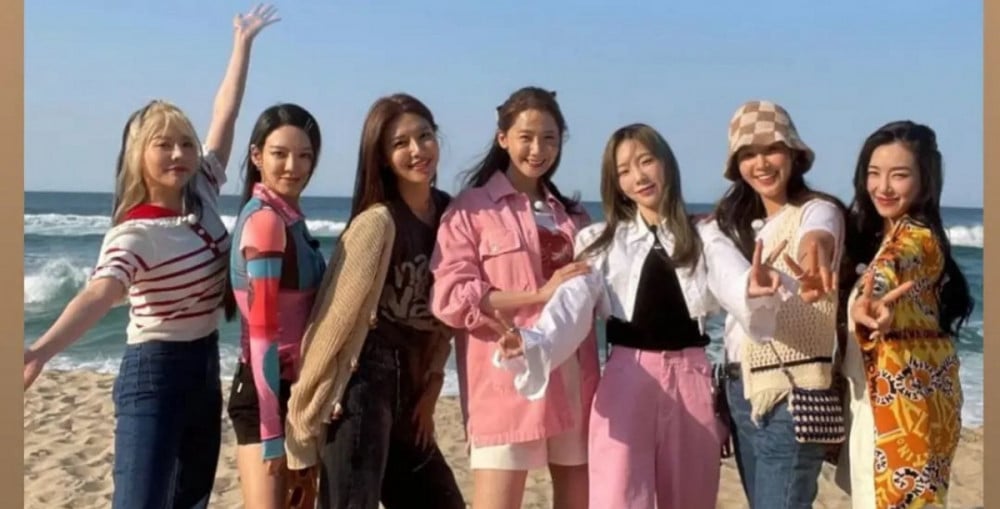 Girls' Generation recently met up at the beach, and Seohyun couldn't help but feel left out.

On July 6, Sooyoung, Yuri, and Sunny posted photos they took together at the beach. Girls' Generation are filming their new JTBC reality show 'So Shi Tam Tam' and preparing for their 15th anniversary debut comeback in August, but Seohyun wasn't able to join in on the beach fun due to filming for her KBS drama 'Jinxed at First'.

Yuri posted, "GG4EVER," Sooyoung said, "Youth is right now," and Sunny posted, "Did you enjoy watching 'So Shi Tam Tam'? I Heard next week's episode is even more fun?!?!"

After seeing the photos, Seohyun stated, "Unnies, Seo Joo Hyun is keeping watch. You know how I feel, right?"

'So Shi Tam Tam' premiered on July 5 KST and is scheduled to air every Tuesday at 9PM.