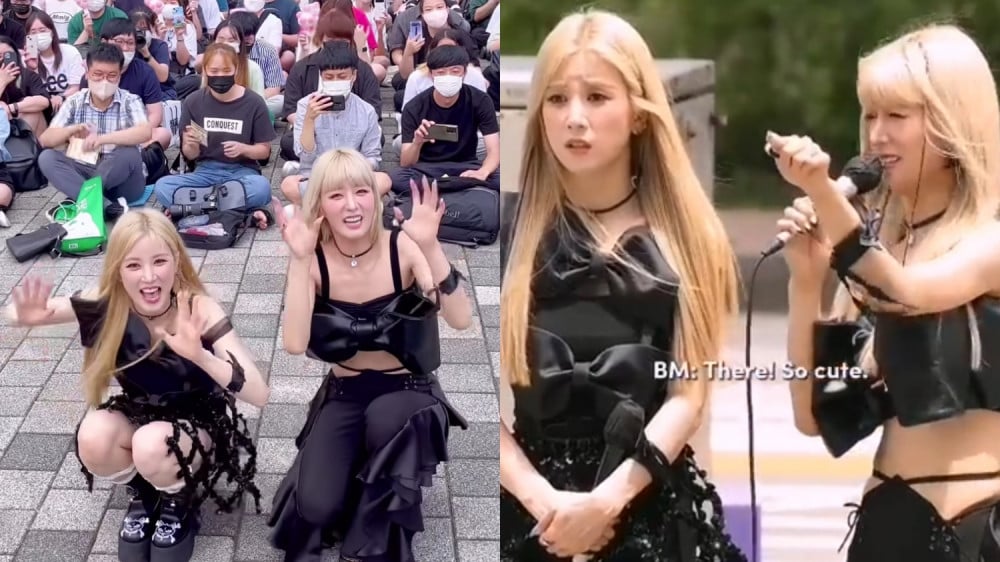 Apink members Chorong and Bomi went viral for having an adorable interaction with a long-time fan.
On July 16 KST, Chorong and Bomi met with their fans to commemorate the release of the unit's debut album, 'Copycat.'
During the event, the idols came across their long-time fan who has followed Apink since their debut in 2011, which is more than a decade ago. Bomi first noticed the female fan who came in with her baby and immediately told Chorong about it as soon as she spotted her, "She came with her baby!" said Bomi. Chorong couldn't find the fan at first, but when she did, Chorong said, "She already had a baby and came with her today," adding that the baby looks exactly like the fan, "She really looks like you, unnie."
Bomi also explained that the fan has been a fan of Apink since their debut more than 11 years ago. She also jokingly said, "Even after you all get married later, you will come like this too, right?" fans responded loudly with a "yes" to Bomi.
The video went viral on social media platforms, garnering a lot of positive feedback from viewers who thought the interaction between the idols and the fans was adorable. The video received over 220,000 likes on TikTok and 240,000 likes on Twitter, with over 4.5 million views in just one day. "This kind of fan-idol interaction is so cute," "I love how they always recognize their fans," "They witnessed each other grow," "This is what wholesome idol-fan relationships should be like," and "This is so precious," are some of the comments.
Meanwhile, CHOBOM just made their debut as Apink's first sub-unit with the single album 'Copycat.'